Sophie Gregoire-Trudeau is once again facing backlash from some Canadians.
In an interview with Le Soleil this week, Trudeau said she and her assistant can't handle the current demands of being the wife of a highly visible prime minister, which involve being asked to speak at various events and promote many organizations and charities.
These numerous requests are currently not able to be handled, said Trudeau, because of her small staff.
"I'd like to be everywhere, but I can't," Trudeau told Le Soleil. "I have three children at home and a husband who is prime minister. I need help. I need a team to help me serve people."
Many people took issue with the fact that if she was given more staff, Canadian taxpayers would be paying for it. On top of that, even though she is the wife of the prime minister, she has no official duties, unlike the first lady in the U.S.
However, others were more sympathetic towards Trudeau, pointing out that she has many responsibilities as the wife of the prime minister, is a mother-of-three, and only has a small staff (including two nannies) to help her complete her tasks.
This isn't the first time Trudeau has come under fire for the members of her staff.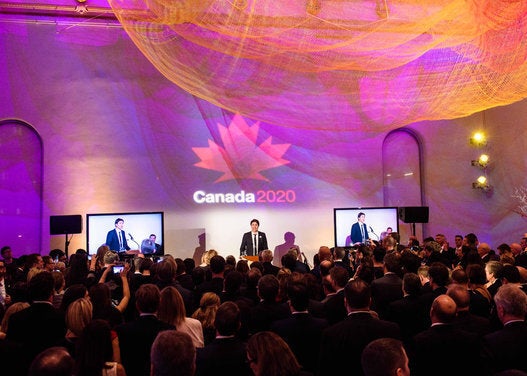 Washington, D.C. Party For Justin Trudeau
Popular in the Community