The Conservative government has once more tightened the rules around immigration -- this time changing the family reunification program to make it more difficult for parents and grandparents to be accepted.

Only 5,000 new applications a year will be accepted on a "first come, first served" basis, so the system can get rid of a substantial backlog, Kenney said.

In September 2011 there was a backlog of 165,000 Canadians who had applied under the parent and grandparent program with a wait time of more eight years.
Curiously, the Conservative communicator of cunning messaging omitted some factual data and scientific evidence:
The average age a person becomes a grandparent is in their 40s, according to the Vanier Institute. So much for the image of the octogenarian foreigner who arrives just in time to grab a rare palliative care bed in an overcrowded Canadian hospice.
The long wait times contribute to the advanced age of sponsored grandparents. If they apply at age 54 (which is the Prime Minister's current age), the bureaucracy delays arrival by almost a decade. The processing times only exacerbate the healthcare issue. That reproach falls squarely in the hands of the federal government, not the vilified postulant.
Scientists have long held that grandparents play an enormous role in children's cognitive, behavioral and social development. As studies have shown time and again how immigrant children can fall behind in these skills, a grandparent's presence could go a long way to mending the intercultural gap in ways well-meaning governments cannot.
Grandparents participate in various types of activities with their grandchildren and are resources to them in both material and nonmaterial ways. Grandparents serve as babysitters, pass down history, traditions, family and social values, and act as confidants and role models.
By offering emotional or material support to adult children, grandparents reduce the overall stress in the family, thereby influencing the well-being of their grandchildren. In low income and/or single-parent families, the grandparent is often the rest on which the family can lean during difficult times.
Nearly 1 in 6 grandparents provide daycare services for grandchildren when their parents work or are at school and on average expect to provide care for about six years. Many provide "back up" care such as before/after school, holidays, summers and sick child care.
A good relationship between grandparents and their adult grandchildren can provide a psychological boost for both generations, according to a new study. The close-knit bond was linked to fewer symptoms of depression for both the seniors and the young adults. And the closer the emotional ties, the bigger the benefit, they found.
Grandparents are often the superglue of the strong family structure and the conduit of cherished family values. Close your eyes for a moment; open your treasure trove of memories and take a step back in time to your childhood. Do you remember your grandfather gently scooping you up into his warm and comforting embrace? Or sitting by your grandmother's side as she lovingly baked your favourite dessert?
Is it fair to deny those dearest delectations to new Canadians?
I was fortunate enough to have a grandparent's guiding hand from childhood to adulthood. When mom and dad were worn out by the familiar immigrant work ethic, putting in long hours to provide for their family -- nothing escaped Grandma's watchful eye. The langsyne virtues of respect for the elderly, selfless altruism and chivalry were instilled in all who crossed Grandma's path. And, yes, immigrant grandparents know how to knock some sense into unruly children when the docile disciplinary tactics and tame "time-outs" of their adoptive country don't yield the desired result.
Parliamentarians agreed wholeheartedly when a motion to declare Grandparents Day was tabled in 1995. Reform Party MP D. Jennings agreed, stating: "Recognition of grandparents day is really recognition of grandchildren and their relationship to the future of our country. When we talk about respecting our grandparents, we are reinforcing the rights of our grandchildren."
By imposing undue barriers and financial hurdles to prevent doting grannies from joining their families in Canada, the Conservative government is robbing 1st and 2nd generation Canadian kids of life's natural endowment. These second-class Canadian children are hobbled by this social handicap. This National Grandparents Day, those of us who have benefited from the ever-loving arms of 'gran' and 'gramps' recognize that all Canadian kids should be afforded that privilege. Period.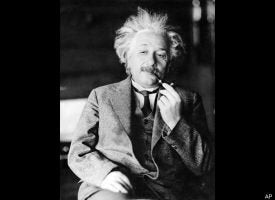 8 Famous Refugees
Popular in the Community