OTTAWA — Eight years after being ridiculed and lambasted for suggesting a carbon tax, former Liberal leader Stéphane Dion says Canadians are now ready for a price on greenhouse gas emissions.
Dion, Canada's foreign affairs minister, lost the 2008 election after series of perceived faux pas and a massive Conservative ad campaign that saw him described as not a leader and someone who would impose "Dion's tax on Everything."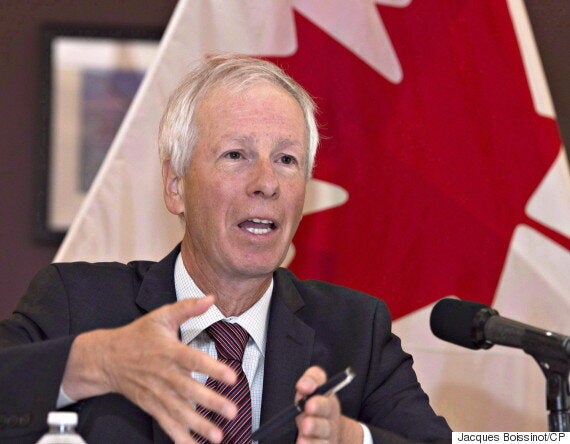 Foreign Affairs Minister Stephane Dion speaks to reporters at a news conference in Saguenay, Que. on Aug. 26, 2016. (Photo: Jacques Boissinot/CP)
In one ad, which was quickly pulled but still made the rounds online, Dion was pictured with his hands in the hair as a puffin poops on his shoulders, with the tag line: "Not worth the risk."
Dion was vindicated in some ways on Monday after Prime Minister Justin Trudeau announced the Liberal government would impose a carbon price. The tax would begin at $10 per tonne of greenhouse gas emissions in 2018 and would rise every year by $10 until 2022 when it would be set at $50 per tonne.
The provinces and territories would be free to follow the carbon pricing mechanisms they prefer, such as British Columbia's carbon tax or Québec's cap-and-trade system with Ontario and California. But if a province or territory failed to adopt a price, Ottawa would impose a tax and return the revenue to the jurisdiction.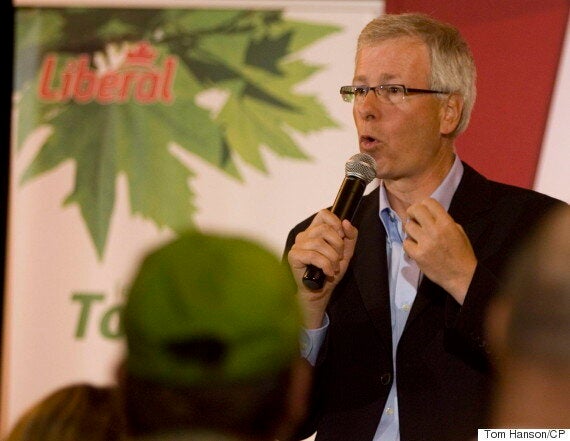 Stephane Dion addresses a town hall meeting in Gatineau, Que. on Aug. 18, 2008. (Photo: Tom Hanson/CP)
Trudeau's plan is similar to Dion's 'Green Shift,' which suggested Ottawa begin immediately with $10 per tonne tax on GHGs that would steadily rise by an additional $10 per tonne each year until reaching $40 per tonne.
The plan was expected to raise $40 billion in revenues, but be returned to Canadians through tax breaks.
Businesses and the middle class would see their tax rate drop — about 10 per cent for most Canadians, Dion said at the time. There would be a big raise in child benefits, and further tax relief for Canadians making less than $50,000, as well as Northerners and rural Canadians to help offset increase costs.
"The Green Shift plan will be good for the environment and good for the economy. Good for the planet and good for your wallet," Dion's platform stated.
Dion called for 'bold leadership' 8 years ago
But Dion's plan proved deeply unpopular. Even the Grits own pollster at the time, Michael Marzolini, warned the party not to go forward with the plan.
"It was our recommendation that if a carbon tax shift absolutely must be part of our platform — and we do not recommend this at all — that it only be part of a larger environmental strategy involving actual popular proposals," said Marzolini's memo, which was obtained by the Toronto Star.
Dion, undeterred, pressed ahead, calling his plan the "bold leadership" Canada needed. "It's time to do what is right — not what is easy — for our planet and for our future," he is quoted saying in the platform.
On Monday, Dion called Environment Minister Catherine McKenna, who was meeting with her provincial counterparts in Montreal while Trudeau made the announcement in Ottawa, "a very courageous woman."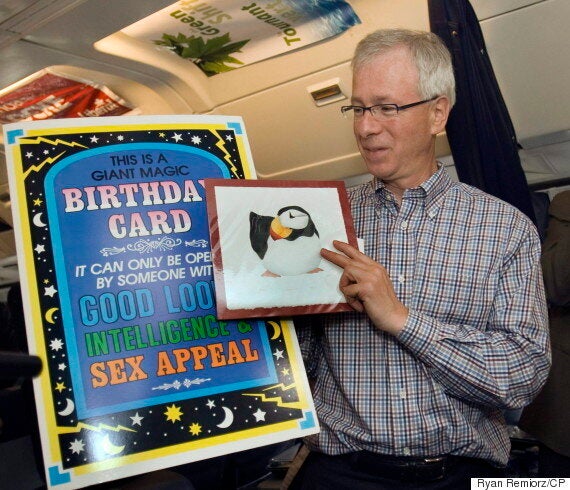 Stephane Dion gets a photo of a puffin and birthday card on his campaign plane on Sept. 27, 2008. (Photo: Ryan Remiorz/CP)
"[She] is doing what needs to be done so that Canada plays its part [to fight] one of the worst dangers that menaces humanity which is the the planet's heating up," he told The Huffington Post Canada.
The public, Dion said, is finally ready to adopt a carbon price.
"It's many years after [the 2008 election], I think people are more aware of the necessity to act, and that the price of carbon — not being the only solution — but is part of the solution," he said.
A recent Nanos poll suggests Dion is right. Among 1,000 people surveyed online, 59 per cent supported or somewhat supported a price on carbon emissions, with 62 per cent saying they would support a minimum carbon price that applies across the country.
The poll, conducted Sept. 24-27, is considered accurate within 3.1 percentage points, 19 times out of 20.
Tories say Trudeau used 'sledgehammer'
Dion said McKenna and Trudeau had showed the right leadership for Canada. "We need to act. We are not doing enough, the whole world is not doing enough, so Canada is doing more, in a way that will be effective, I'm sure."
In the Commons, the Conservatives attacked the Liberals for going too far, too quickly using a "sledgehammer" on the provinces to impose the federal government's way.
Green Party Leader Elizabeth May said the Liberals had not gone far enough and what was needed was a $50 per tonne price on GHG if Canada had any hope of meeting the Paris climate change accord target.
Dion said the view that Canada is not doing enough was "a very interesting point of view."
"It's important everyone does their share, we are not going to get there if people don't play their part."
"I prefer that than the ones that are saying that we are doing too much," he said. "But $10 per tonne is a way to ensure people will adapt, that it will be smoothly done, that we will have the time to adjust, and that we will find a way to run the economy, to have growth while decreasing our emissions."
"It's important everyone does their share, we are not going to get there if people don't play their part," he said.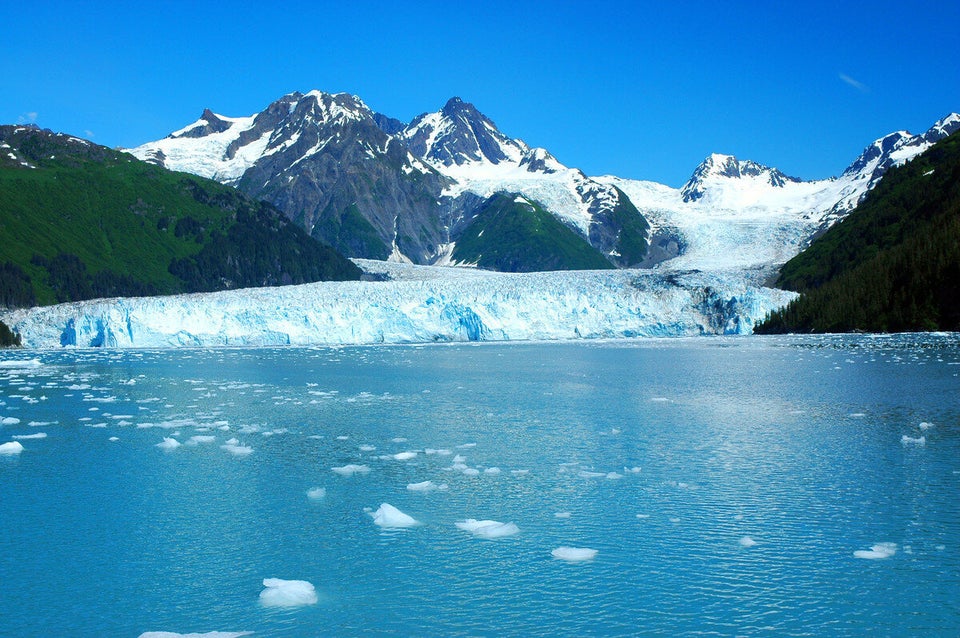 Climate Change: 10 Beautiful Places Under Threat