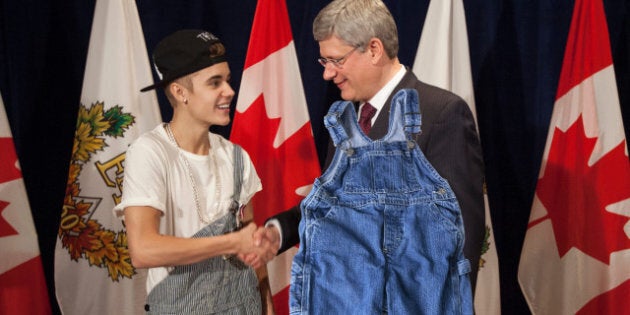 Was the dressed-down photo opportunity all an elaborate Harper-Bieber prank, or is the PM just covering for the Biebs? The 18 year-old singer is a well-known trickster, appearing on the MTV show Punk'd and faking a laptop theft in October to promote his latest music video, Beauty and a Beat.
Jokes aside, the Biebs and Harper do share a love for denim get-ups, though the latter has been known to prefer the always-fashionable button-up vest.
Bieber will perform at the 100th Grey Cup halftime show on Sunday night, further cementing his 'significant contribution' to his country, overalls and all.
Justin Bieber's overalls: new Internet meme?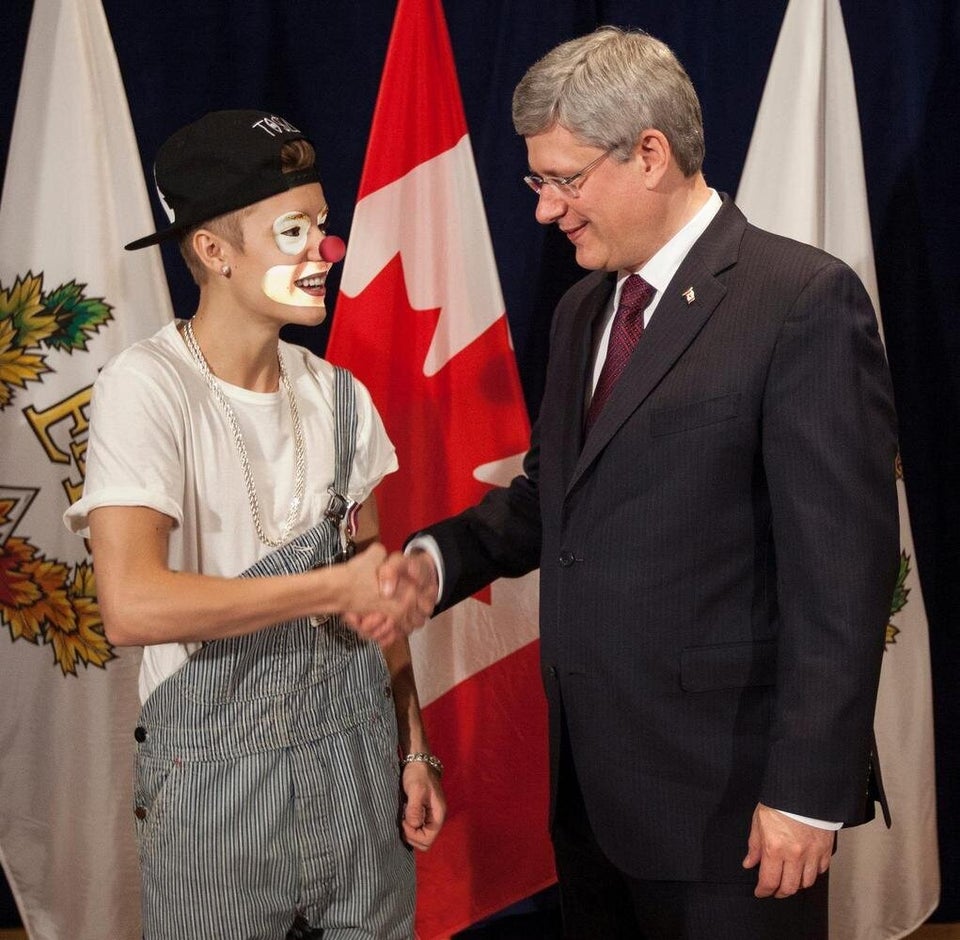 SPOOFS: JUSTIN BIEBER MEETS STEPHEN HARPER
Miss Jelena? Take a look back at their couple style: