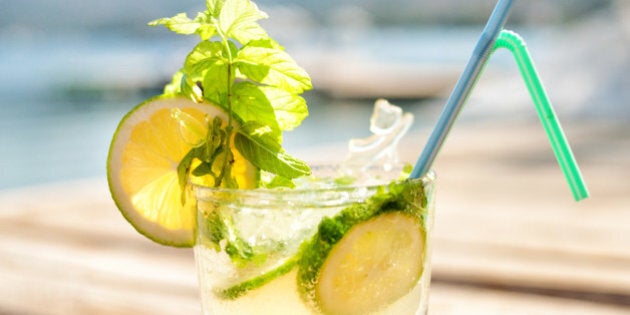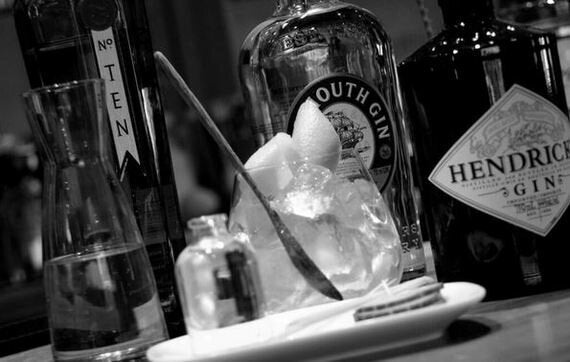 Summer is finally here - so soak in the much-needed vitamin D and take advantage of patio season in all its glory by enjoying a cocktail... or two! A great place to start is with 2014's exciting summer drink trends that are warming up Toronto's nightlife.
Bitters: Those looking for an authentic, Mad Men-era cocktail are re-exploring bitters - alcoholic ingredients flavoured with herbal essences and added to cocktails in small quantities to enhance flavour.
Mahiki and CÎROC Pop-Up's "CÎROC-O-NUT" by Mahiki Head Bar Man, Georgi Radev: CÎROC Coconut, Simple Syrup, Freshly Squeezed Lime Juice, Passion Fruit Syrup, Angostura Bitters
Brassaii's "School's Out": Vanilla-infused Vodka, Fentiman Dendelion Soda, House-made Root Beer Bitters, Vanilla Ice Cream Pearls
Rum: Often called a "mixologist's best friend" due to the endless varieties, styles and flavours - rum is an incredibly versatile alcohol with a range that pairs well with both sweet and savoury dishes. Adding to the allure, high-quality rum is cheaper than mediocre whiskey. Anticipate rum-based drinks to pop up at restaurants everywhere.
Hudson Kitchen's "Plants vs Zombies": Overproof Rum, Beefeater Mix, Citrus, Dill, Ginger Beer, Absinthe
Shibui Robata Bar's "UME & YUZU Mojito": Rum, Yuzu, Plum Syrup, Shiso Leaf
Carbonated Cocktails: Classic cocktails like the mojito and cosmopolitan are being updated for the 21st century with the addition of soda water or tonic. A lighter, refreshing take on flat cocktails, carbonation adds an aromatic and intense flavour to drinks.
Oliver & Bonacini Café Grill, Yonge & Front's "Malibu Melon Mojito": Malibu Rum shaken with Fresh Lime & crushed Watermelon, wrapped with Mint & Cane Sugar, topped with Soda Water
Nota Bene's build your own "G&T" - my personal favourite: Plymouth Gin, NB House Tonic, Cubed Ice, Lemon Wedge
Tea-infused Beers and Cocktails: Move over Long Island iced tea and Baileys and make room for unique caffeine and alcohol hybrids. This natural component adds an extra fragrance to cocktails and beers that is sure to titillate your taste buds.
Mill Street Brewery's "Lemon Tea Beer": a remarkable wheat beer infused with a blend of Orange Pekoe and Earl Grey teas
Hudson Kitchen's "Pineapple Express": Sailor Jerry's Spiced Rum, Salted Pineapple Syrup, Crème Brulee Tea, Cream, Malt Powder
Brassaii's "The Original King West 'Tea'se": Absolut Elyx, Pimm, Lemon Juice, Simple Syrup, and Crimson Berry Tea