Surrey, British Columbia — one of Canada's fastest growing cities — has an image problem. But Amrit Bains may just have shattered the city's reputation for crime with one irresistibly low-tech music video.
In "Super Sweet City," Bains pulls out some super sweet moves, rocks an electric guitar, and jams with breakdancers as scenes of Surrey flash behind him. The SkyTrain, ducks in Holland Park, and the Cenrtal City Shopping Centre are all used as backdrops.
"It is super! It is super! It is super sweet city of Surrey," Bains sings in the video, released this week. "Here every boy is a prince, and every girl is an angel."
"Oh there is magic in the air

I could go looking anywhere

With you all I want to share

Oh, this feeling is so rare

I couldn't control

Love hit me like a flurry

Oh, it is super sweet city of Surrey!"
Bains is so passionate about his adopted city that he barely stops to take a breath during a phone interview with The Huffington Post B.C.
"I lived in many cities. I was born in India in small village. I lived in Vancouver, Burnaby. I enjoy every city, every town, but when it came to Surrey, I really naturally fell in love with it," Bains explained. "I meet new people all the time. It's like a festival happening every day. It's a big, developed city, at the same time it's like a laid-back village."
But Surrey hasn't been able to shake its reputation for crime since gang violence and deadly shootings escalated several years ago.
"Every city in the world has problems," said Bains. "I'm not saying Surrey doesn't have problems, but when you look at Surrey's beauty, there is beauty. It is very, very unique. The criminal people are very small minority."
Surrey is electing a new mayor in November. We can think of a candidate who would be super sweet. ;)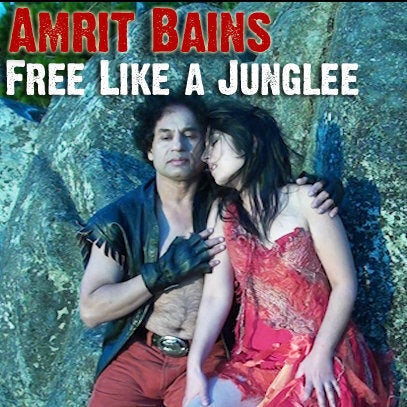 Amrit Bains, Surrey Singer


Popular in the Community