Telus is retreating from its open support of the Liberal government's carbon pricing plan after it came under attack from right-wing Twitter users.
In response, Telus tweeted the following:
"To Telus management, the inconvenient truth is that for your customers, your employees, my constituents, and all Canadians, for all of them, you have made the future a lot less friendly by blindly supporting this tax."
Many social media users also took swings at Telus.
The company apologized for the tweet on Wednesday:
Telus is a founding member of Smart Prosperity, a coalition of business leaders, think tanks, Indigenous peoples, and more, who are looking to build a stronger economy while minimizing environmental harm.
Telus' apology wasn't enough for former "Dragon's Den" star Brett Wilson — who said he helps to fund Smart Prosperity.
However Smart Prosperity later contacted The Huffington Post Canada and said that Wilson does not fund the organization.
Alberta Premier Rachel Notley has said she won't support the carbon price plan unless the federal government helps realize a pipeline that would carry oilsands product to Canadian coasts.
CLARIFICATION: An earlier version of this story cited a tweet by Brett Wilson suggesting that he funds Smart Prosperity. Smart Prosperity says this is not the case.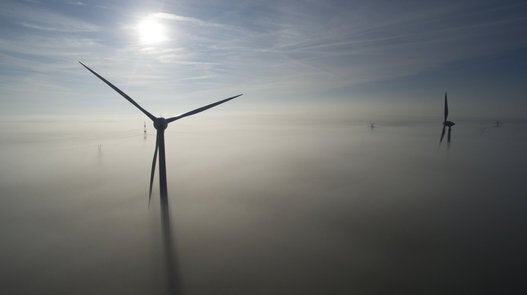 Drone Images Highlight Climate Change