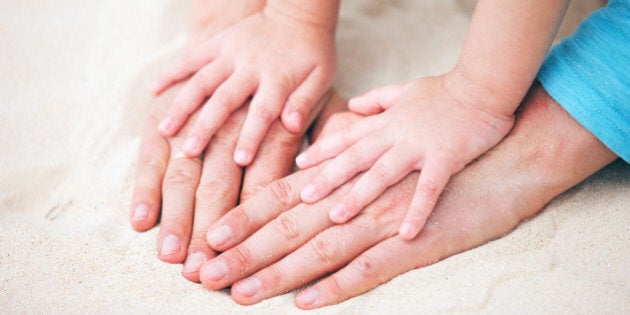 You are the father to our children yet we don't say it enough.
Thank you for being a pillars of strength.
Thank you for embracing fatherhood and all it has to offer. The runny noses and diaper blowouts leave much to be desired but you have always faced them head on.
Thank you for never giving up and walking away...We know times have not always been easy but you stuck around and somehow stayed calm when our lives were chaos.
Thank you for holding our hands when we waited so patiently to see our little baby on the ultrasound screen for the first time.
Thank you for being with us when we delivered, this was the scariest and most rewarding experience in our lives and we are so happy you were there with us.
Thank you for letting us sleep in and taking care of the kids when all we wanted to do was stay in bed forever. Waking up to breakfast and your smiling face when we didn't think we could face the day let us be better moms.
Thank you for running to the pharmacy at all hours of the night. Through teething, fevers and colicky kids you have always been ready to tackle their ailments even if it meant driving in the middle of the night on a couple of hours of sleep
Thank you for supporting our dreams of getting an education and stepping in to be both mom and dad while we spent hours locked in the study.
Thank you for killing all the bugs in the house no matter how small (or big)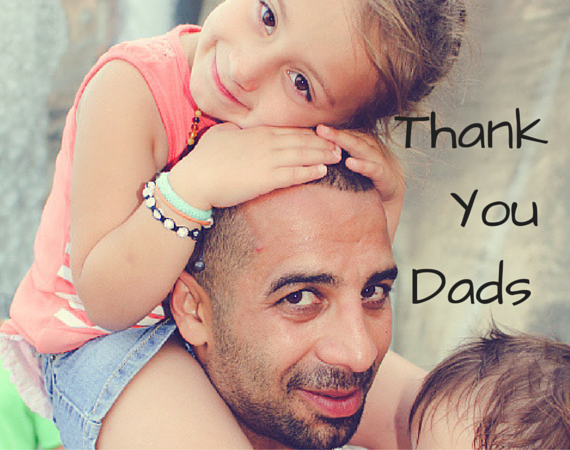 Thank you for reminding the kids to brush their teeth every morning and dealing with their tantrums when they refused to.
Thank you for driving the kids to their after school activities and doing it in stride even after working all day.
Thank you for letting us follow our careers and staying home with the kids. We appreciate that you value our dreams and let us follow them.
Thank you for spending hours teaching the kids how to throw the ball, make the shot, and ride their bikes.
Thank you for all the times you carried our little people when they could not walk anymore after spending the day out having fun.
Thank you for being the "good cop" when we are the "bad cop." We make a pretty good team.
Thank you for spending hours helping the kids make forts in the house that use every piece of furniture and linen we own. Those memories will linger for much longer than the time they played on their LeapPad.
Most of all thank you for being you! For being "dad, daddy, pop, dada, old man, and father" and for filling all the roles in between. You are loved and appreciated.