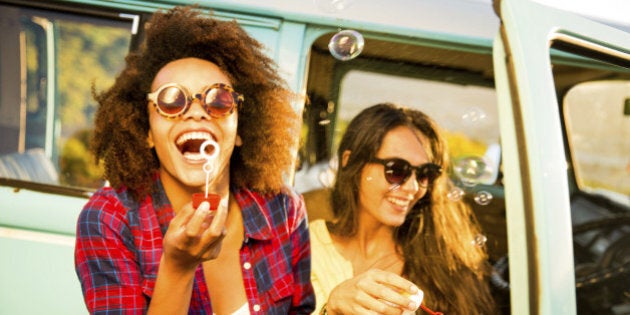 Do you rock skinny jeans and dark-rimmed glasses on a near-daily basis? Or are you someone who's passionate about the environment and sustainability? If so, you're probably interested in what Canadian universities are doing to foster and support these sub-cultures.
UniversityHub asked over 1,000 students and alumni to rate their university across 55+ evaluation areas, one of which was an 'environmentally- and hipster-friendly culture.' Check out the list below and see what universities are doing to attract the young, progressive types -- from serving locally-sourced food to cultivating a green student culture.
1.Mount Allison University
Mount A's tight-knit community and non-mainstream culture make it an attractive school for nature lovers and hipsters alike. Did you know that 40% of the food offered on campus comes from local providers? The university even has its own farmers' market through the Mount Allison Farm Initiative where students can harvest their own produce. If this sounds like your thing, put on your ripped skinny jeans and sow some seeds.
Situated in a city known its environmentally-conscious lifestyle, UVic breathes plenty of fresh air into its campus and culture. Victoria's mild climate and cycling infrastructure that puts other cities to shame make it easy for students to get from A to B without leaving a carbon footprint. Calling all nature lovers: the school's Parks Club participates in restoration, education and conservation activities around Vancouver Island and plans their own adventures and hikes. Don't forget to pack that trail mix!
The University of Guelph is a living, breathing model of sustainability and this is reflected in the student culture. The school's Arboretum, which houses vast species of plants and Monet-like botanical gardens, is a unique learning environment for students in programs such as Plant Science. Even if you're not studying botany, the Arboretum provides a peaceful escape if you want to feel more connected to Mother Earth. You'll definitely see plenty of Mason-jar toting, granola munching yogis on campus, too.
Don't be surprised if the majority of guys' facial hair resembles Tom Hanks in Castaway. The bristly hipster beard has become synonymous with Bishop's, and it looks like it's here to stay. With a strong hipster culture and passion for all things green, the university prides itself on being a leader among Quebec universities in the sustainability scene. Join forces with like-minded students through the Sustainable Development Action Group and the Bishop's University Environmental Club, for example.
5.University of British Columbia - Vancouver Campus
The three S's form the basis of UBC's student culture -- studying, socializing and sustainability. Both in and out of the classroom, students have the opportunity to participate in initiatives, such as the Student Sustainability Council. For the hippie in all of us, the Annual Sustainability Fair celebrates sustainability initiatives and encourages the community to make their mark. Hipsters have infiltrated the campus and can be seen riding their bicycles to and from class, noshing on Sprouts' famous vegan brownies or getting ready to ride the wave with the UBC Surf Club.
Sustainability at Ryerson is a result of everything happening across campus and forms an important part of the student culture. Launched in 2013, Sustainability Matters is the hub for all things green -- from online sustainability-related news and events to volunteer opportunities. One of the school's major initiatives was Ryerson's urban forest, which sequesters 9,890 kilograms of CO2 annually. If you're a food activist, The Good Food Centre and Rye's Homegrown recently organized a speaker series, Eat Think Vote: The Politics of Hunger, as part of DisOrientation 2015.
For foodies who appreciate the farm-to-table movement, support the McGill Farmers' Market, a collaborative project that started in 2008. The weekly market been an educational outlet for students, administration, faculty and the surrounding university community to learn about eating healthy and locally while promoting sustainable food choices. Always go early because it's one of the most well-attended university farmers' markets in Canada.
Dalhousie's sustainable initiatives reach beyond the university's campus. From sourcing sustainable seafood to its climate change plan, the school has made a name for itself on the east coast. Together with the St. Mary's University Environmental Student Society, the two schools organize the Halifax Dump and Run, a glorified garage sale to recycle unwanted goods and raise money for charity. Don't forget to stock up on the Pabst Blue Ribbon, because it's often sold out before the weekend.
Some notable hipsters in the Canadian music scene studied at Queen's -- from The Tragically Hip to Bedouin Soundclash. And if that's not impressive enough, Queen's is also home to one of the greenest tea rooms on any university campus. In addition to serving a tasty menu of locally-sourced items, it's been a 100% consumer-waste free operation since 2011, meaning all of the products customers use can be recycled or composted. If you're looking to get involved in community development projects in Ghana, Nicaragua or Peru, the Queen's Project on International Development (QPID) might be for you.
10.Simon Fraser University
SFU's sustainable student culture is thriving, which has positioned the university well for a green and clean future. Wondering how you can get involved? Peer education is a great start, and as a sustainability peer educator or coach, you can share your passion with others and gain hands-on experience working on real campus initiatives. If you're the type of hipster who enjoys pouring your heart out through words, get involved in The Writer's Studio for a chance to be published in the annual anthology, emerge.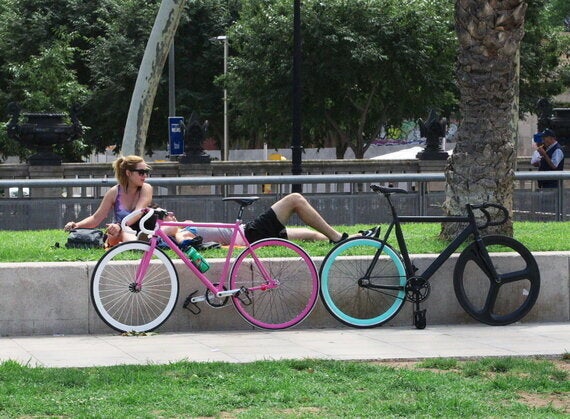 Photo by Mikael Leppä/Flickr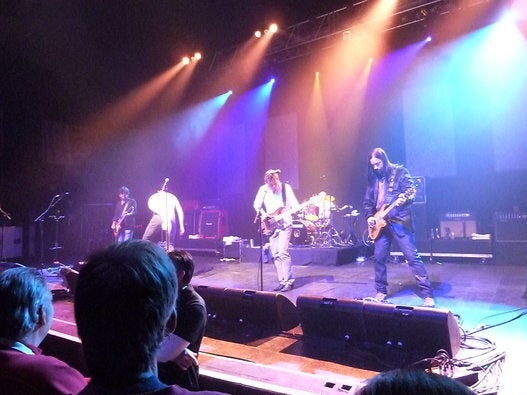 Canadian University Bands