We all know it's expensive to be a bridesmaid, but it's rare that we talk about how much guys have to shell out for the honour of being a groomsman.
Are you ready for some numbers? Let's hope so, because Toronto style curators Gotstyle researched how much it costs for the average Canadian man to be part of a wedding party.
According to Gotstyle, the average cost of being a groomsman in Canada is $1,378.43, however, if you're attending a high-end wedding, it will set you back a whopping $3,724.08.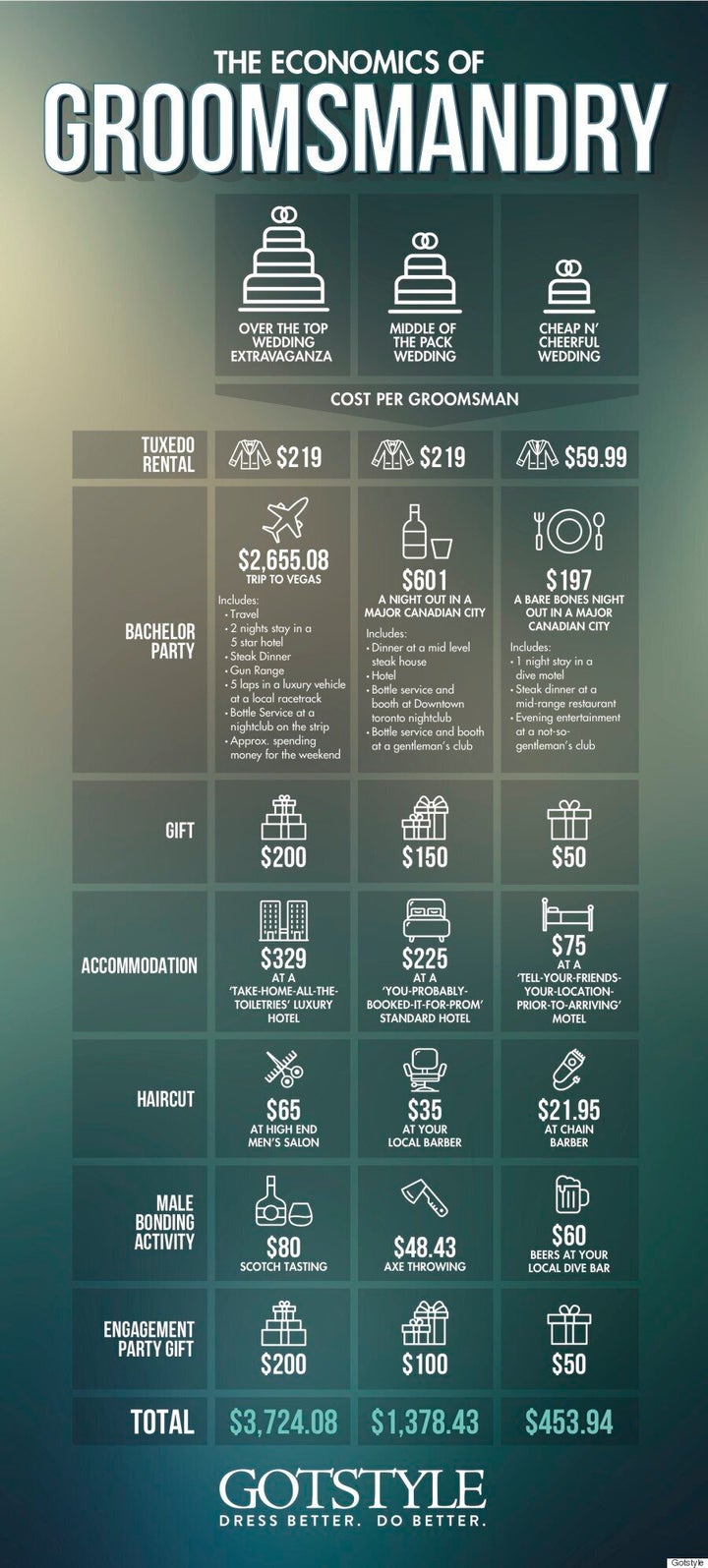 From the cost of a tuxedo rental, which can run from $60 to $220, and the bachelor party to the wedding gift and grooming, it can really add up.
However, Gotstyle founder Melissa Austria suggests forgoing a suit rental and wearing your own.
"You may have been drafted into being a groomsman but at least you can insist on wearing your own suit and buying something that's wearable after the wedding," she said in a press release. "You don't know where a rental tux has been or what it has seen. No man should go where a stranger's balls have been," she continued. (Fair point!)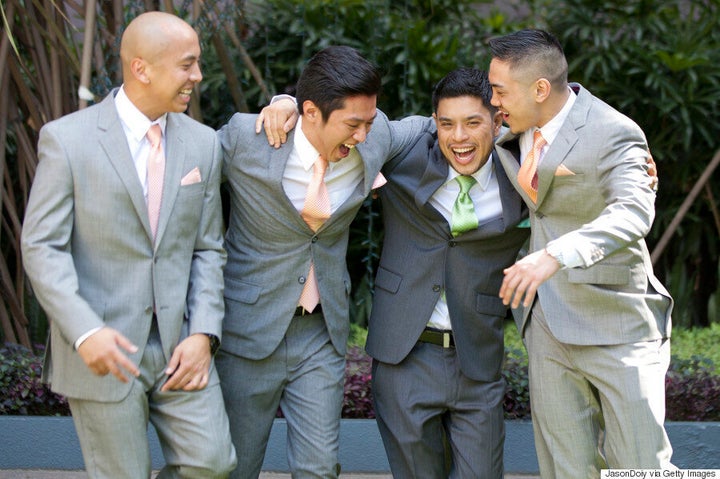 But bridesmaids aren't off the hook either.
According to Shannon Lee Simmons, a fee-only certified financial planner, there's too much of a financial burden placed on the wedding party, which, thanks to reality TV shows, and celebrities, have gotten out of control.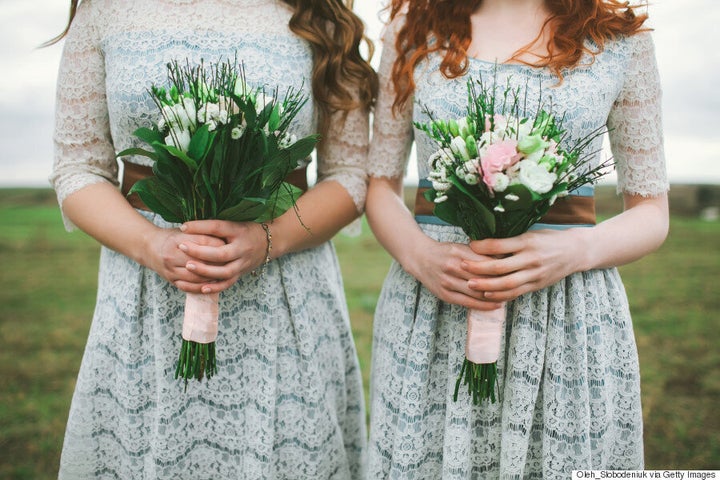 "Brides need to have an honest and open conversation with the whole wedding party about what's reasonable and then live within that," she continued.
And it seems like the same advice could go for grooms too!
Popular in the Community