International Women's Day is a good time to reflect on the importance of sport and physical activity in the lives of girls and women, and to honour the legacy of our sporting heroines. In the 1950s I started playing basketball, a sport I loved. Back then my coaches spoke with respect and awe about a legendary Canadian women's team, reminding us that if we worked hard and practiced enough we could be just like them. It wasn't until I moved to Edmonton a decade later that I understood the significance of this famous team, the Edmonton Commercial Graduates, or simply the Grads. I, and every woman basketball player, owe a debt to the Grads.
On Wednesday, Historica Canada released a Heritage Minute about the Grads. This is one of the most inspiring stories in Canadian sporting history.
Women's basketball was introduced to McDougall Commercial High School by its principal J. Percy Page. In 1915 several graduating students persuaded him to organize and coach a team to play in the newly formed Edmonton and Alberta leagues. For twenty-five years the Grads dominated women's basketball not just in Canada, but also in North America and Europe. They were perpetual winners of the Alberta provincial championship, the Western Canadian finals, the Canadian championship, the Underwood International Trophy (USA-Canada), and the North American championship.
The team travelled to Europe in 1924, 1928, and 1936 at the invitation of the Fédération sportive féminine internationale, where they played against European teams, never losing a game. Throughout their career, they played well over 400 official games with an overall win-loss record of ninety-six per cent, an amazing achievement in the annals of sport. Their success was due in part to a remarkable organization that included several feeder teams (the Gradettes, for example), the Boy Grads (with whom they practiced), as well as several coaches, local businessmen, and prominent Edmonton citizens.
Success on the basketball court, while at the same time retaining womanly attributes and instincts, was essential to earning respect and admiration for women athletes of the day. James Naismith, inventor of basketball, said this about the Grads: "My admiration and respect go to you also because you have remained unspoiled by your success, and have retained the womanly graces notwithstanding your participation in a strenuous game. You are not only an inspiration to basketball players throughout the world, but a model for all girls' teams" In these early days of women's competitive sport, the Grads helped fashion a new model of female athleticism characterized by the masculine qualities of skill, speed, strength, agility, and energy, while at the same time retaining their femininity.
Percy Page believed wholeheartedly in the sport of basketball for girls and women. He also realized, as the Grads' reputation grew, that they could play an important role in promoting their version of the game across Canada and the United States. Their trips abroad in connection with the Summer Olympics were an attempt on Page's part to lobby for the inclusion of basketball in the Olympics (which occurred for men in 1936, but not for women until 1976). Wherever the team went it brought favourable publicity to both the city of Edmonton and to Canada.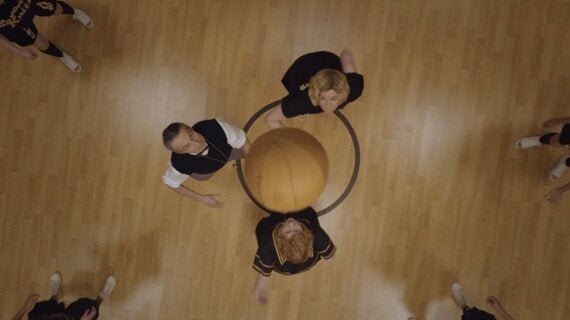 The Grads were like a multi-generational family with Papa Page as its head. He treated his players as if they were members of his own family, and in return he demanded respect and loyalty. Above all, he and his wife Maude expected them to be gracious young ladies in every aspect of their behaviour and deportment. He did not lay down specific rules of conduct; rather, he set these standards through example. Basketball talent was not in itself a passport to membership on any team in the Grads' organization.
In 1950, the Edmonton Grads were voted Canada's greatest team of the first half century. Inducted into several sports halls of fame, the team has received many additional honours. Women's basketball has come a long way since the Grads. Today's players have shed the original itchy wool uniforms of the Grads era. But they carry on a tradition of talent and grit that took the Grads to the top.
Follow HuffPost Canada Blogs on Facebook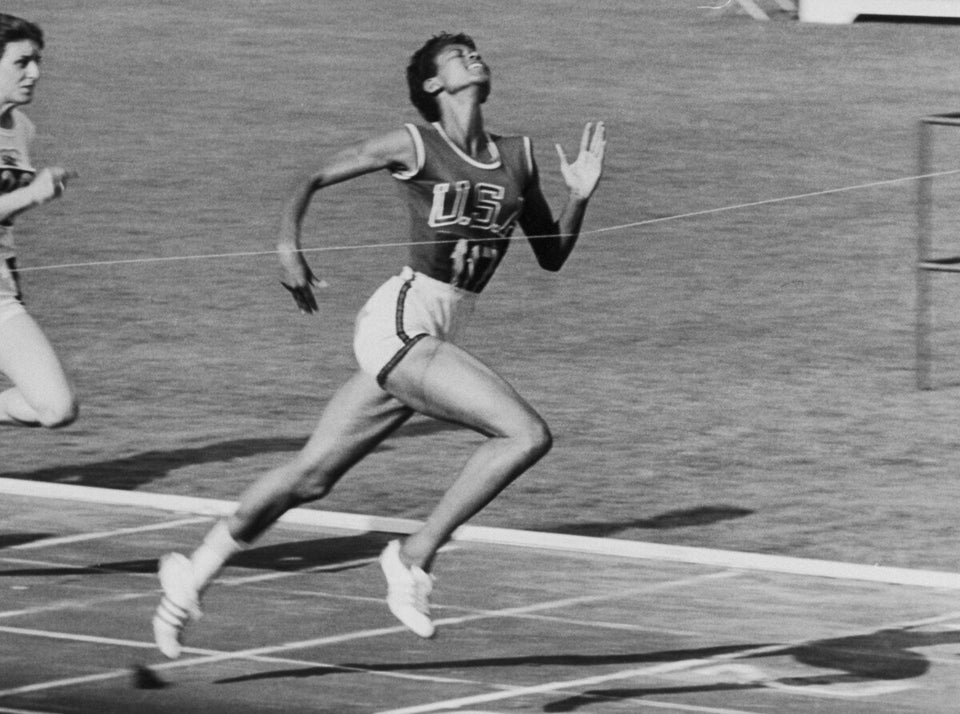 9 Vintage Images Of Female Athletes