A New York City bar has created a Great White North haven for expats and wannabe Canadians.
Dirt Candy, a bar in the Lower East Side, dedicates Monday nights to "The Great Canadian Beer Hall," a Canada-themed event complete with hockey on TV, Canadian whiskey, and of course, poutine and Nanaimo bars.
The Great Canadian Beer Hall is "a strong and free wonderland for New Yorkers who've always wanted a little more Canada in their lives," the website says.
They've offered a "NAFTA special," which includes a bottle of Budweiser, Corona, and of course, Molson Canadian.
And the photo of Prime Minister Justin Trudeau behind the bar is a nice touch.
Amanda Cohen, Dirt Candy's owner, is apparently Canadian.
"Sometimes I miss home, and right now I feel like we all had a hard year, and I feel like America could use some fun and a friend," the announcement reads.
"No matter how scary the world gets, Canada will always be your friend."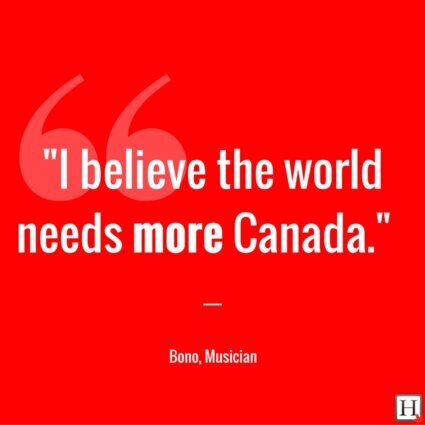 Quotes That Make You Proud To Be Canadian