You likely sang it at camp, using plastic goblets on the dinner table alongside your cabinmates. Or you maybe heard Anna Kendrick's outstanding rendition in "Pitch Perfect."
But it's doubtful that the song has ever been as powerful as it is here.
Young people from Manitoba's Berens River First Nation have posted a heartfelt version of the song to YouTube.
It starts with two young people sitting amid discarded car parts and rusting barrels. One plays a guitar, the other sings.
They then walk together along a dirt road and beside a lake before arriving at the Berens River School, where children play the song together in a gymnasium.
Music teacher Ken Davidson came up the idea, Global News reported.
"They all like to sing. I think they're all very musical and I thought, 'Wouldn't this be a great thing to involve the entire school,'" he told the network.
The video has drawn over 23,000 views on YouTube since it was posted on Monday.
We highly doubt we'll love any version of the song as much as this one.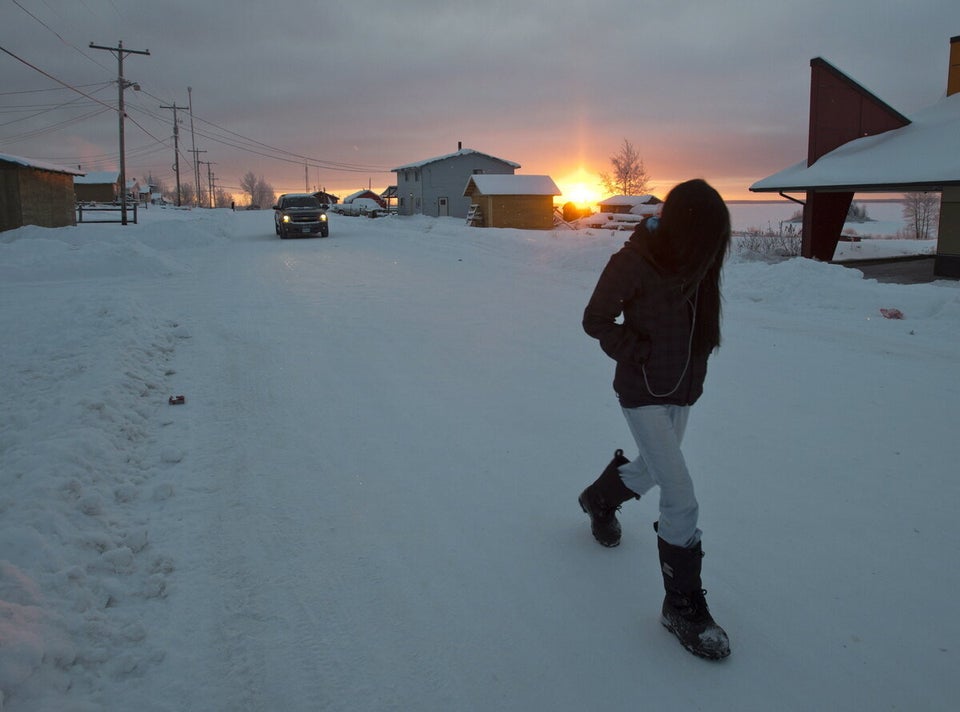 Fort Hope First Nation
Popular in the Community