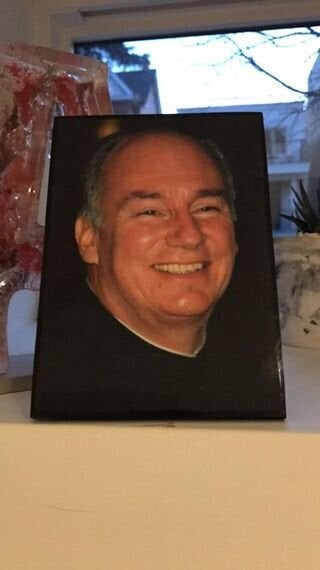 I have this photo in my apartment. It is of a man who's recently been involved in some scandal with our prime minister, Justin Trudeau. This man is known as the Aga Khan, Imam i.e. religious leader to approximately 15-million Ismaili Muslims worldwide. Aside from being a religious leader, he's also a well-respected philanthropist and businessman.
Recently, Justin Trudeau and his family took up an offer from the Aga Khan to join him on his private island in the Bahamas. They were able to escape the cold, but clearly not the controversy.
As part of their vacation, they took the Aga Khan's private helicopter from Nassau to get to and from the island. Newfoundland MP Seamus O'Regan and Liberal Party President Anna Gainey also joined the Trudeaus.
This whole thing has rubbed many people in Parliament and across the country the wrong way. People have grabbed their metaphorical pitchforks and the ethics commission is now investigating.
So, why the fuss? While I completely agree that Justin Trudeau should have been more forthcoming from the get-go about this vacation and more transparent afterwards (a political and life lesson learned, I'm sure), this whole thing is being blown out of proportion. Trudeau, his family and some friends going on a private vacation with the Aga Khan is really not a big deal.
Sure, without context it seems as though this is just another lobbyist using wealth and influence to sway things in his favour, but if you actually want truth, context is everything.
Now, although I did grow up as an Ismaili Muslim, my stance on the matter isn't based on some hasty "he can do no wrong" faith-based defence. I'm not a religious person and I definitely have some reservations with organized religion. Even with that, I've had at least one photo of the Aga Khan in every place I've lived, from my childhood growing up in Calgary to my current apartment in downtown Toronto.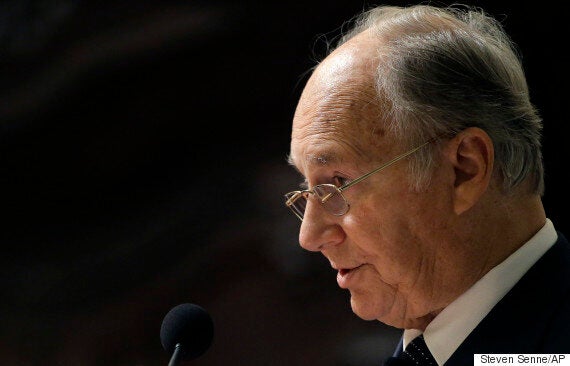 Actually, if you're non-Ismaili and had an Ismaili friend growing up, I'm sure you went to their house, saw a picture of the Aga Khan and asked, "Hey, who's that guy?" or in some hilarious cases asked, "Hey, why do you have a picture of a white guy up?!" You were also likely lovingly harassed by a mom pushing a plate of roti (Indian flatbread) or samosas in your face, pleading for you to "Just have one!"
So, why would someone who's not religious display a picture of a religious leader? I've contemplated that same question in the past, and my answer to that question is two-fold:
1) Growing up Ismaili is a huge part of my identity and having the picture around reminds me where I come from. Also, in a roundabout way it is a connection to my parents and ancestors.
2) Aside from that history, my admiration for the Aga Khan is mainly due to his vast philanthropic and humanitarian works worldwide, not just for his own community, but for ALL communities.
His largest charitable organization, the Aga Khan Development Network provides education, health care, jobs and infrastructure to millions upon millions of people in need, and has touched most parts of the developing and developed world.
"The Aga Khan's relationship with Canada, especially for many in the Ismaili community, is crucial to our history."
The idea of pluralism is a key pillar of the organization's framework, and because of this Canada in particular has always been near and dear to the Aga Khan's heart, seeing it as a bit of a shining example of a pluralistic society. He even established the Global Centre for Pluralism in Ottawa in 2006. The centre is a non-profit whose mission is to "advance respect for diversity as a new global ethic and foundation for inclusive citizenship."
He also opened the Aga Khan Museum in Toronto a couple of years back, a museum that's dedicated to showcasing art from across the Islamic world. The museum exists with hopes to build a greater understanding of Islam and Islamic communities and their history through art.
The Aga Khan's relationship with Canada, especially for many in the Ismaili community, is crucial to our history. I, like many, wouldn't have been born in Canada -- a country I love -- if it wasn't for that relationship.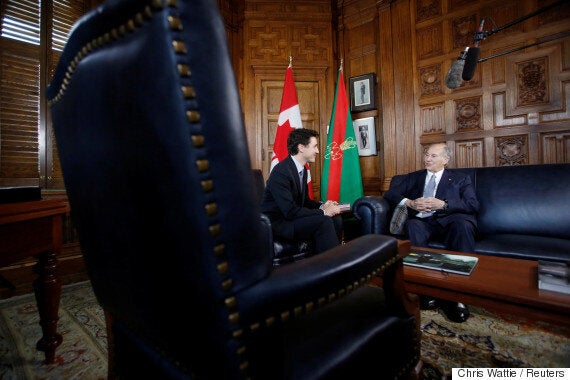 In 1972, Ugandan president and dictator Idi Amin issued an edict -- it essentially told anyone who was Asian that they had 90 days to leave Uganda, promising severe consequences for those who didn't. This gave the Aga Khan an urgent timeline to get people out.
He contacted many world leaders asking for help, including his close longtime friend, Pierre Trudeau, who happily obliged. And just like that, Canada took in about 7,000 Ismailis. The number of Ismailis in Canada today is closer to 100,000, and there's a good chance that you know an Ismaili. Perhaps one's even your Calgarian mayor.
This close friendship with Pierre Trudeau meant that he also had a close relationship with his family, including Justin Trudeau, who has known the Aga Khan since he was a toddler and even calls him "Uncle K." The Aga Khan's relationship with the Trudeau family is so close that he was a pallbearer at Pierre Trudeau's funeral in 2000.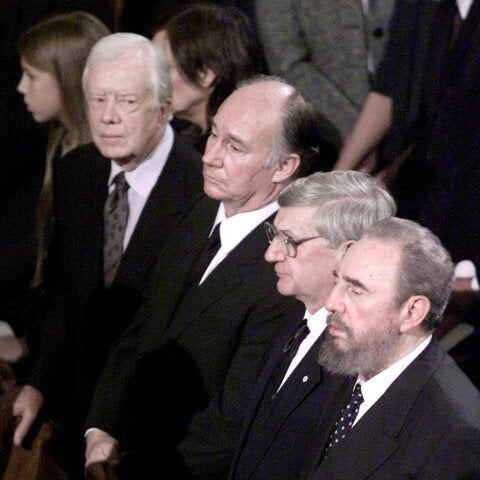 Again, I agree that Justin Trudeau should have been more transparent and forthcoming about this vacation because of his role as our PM. However, I would like to assure you that there's nothing sinister going on here. It was a vacation to see and spend time with someone who is kind of like a father figure to him, an important opportunity for his own family to get to know someone who is part of their family history.
The Aga Khan in my opinion is a great man, humanitarian and intellectual. Canada specifically has been working with him on international aid projects through many different political parties and PMs. Even under Stephen Harper's tenure he was named an "Honorary Canadian."
Justin Trudeau spending time with the Aga Khan is a great thing. We should want and support any PM spending time with such a respected statesman, humanitarian and voice of reason in a world filled with chaos. Even whittling it down further, people should spend time with those that they're close to and have history with.
Yes, that's a painfully obvious thing to state, but it's true. Regardless of being PM, Justin Trudeau is still a human being and is allowed to vacation with someone he knows and has known since childhood -- in this case, his "Uncle K."
Follow HuffPost Canada Blogs on Facebook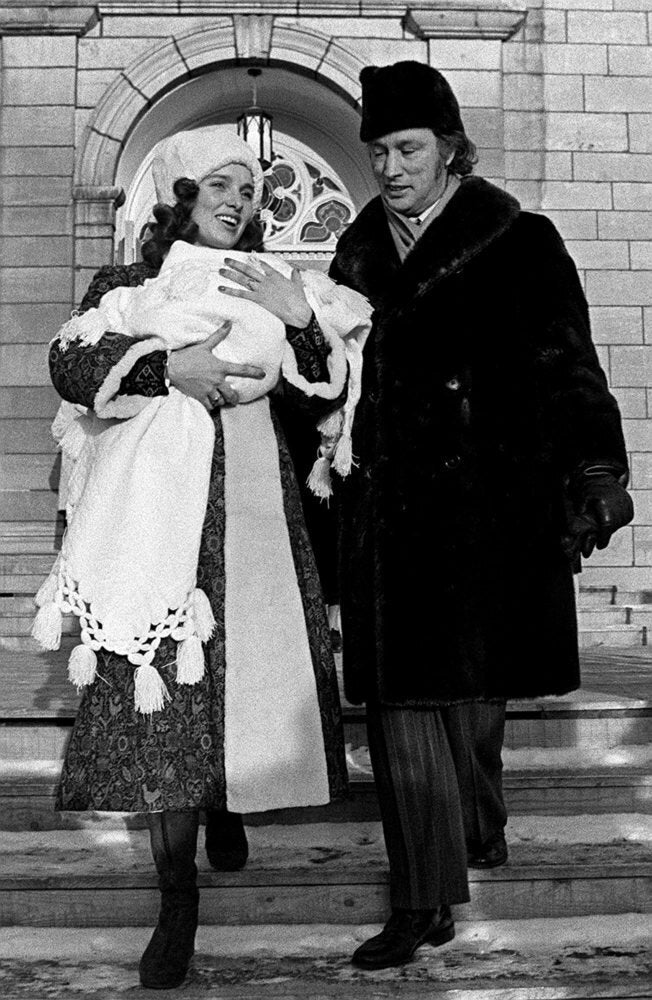 Justin Trudeau Through The Years
Popular in the Community