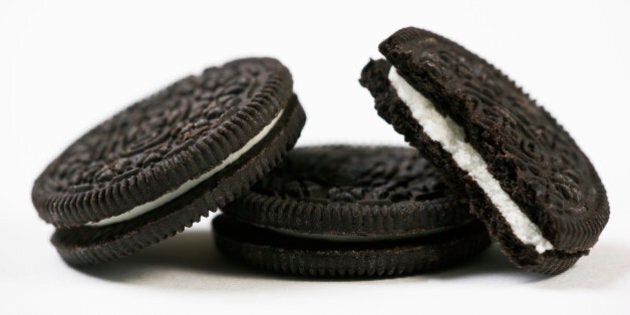 It's not an exaggeration to say that soy is in nearly everything today.
Every bottle of salad dressing out of the 123 types in my grocery aisle contains soy or soy bean oil, including brands like Kraft, Newmans Own and Presidents Choice products, which is the home brand for Loblaw grocery stores in Canada.
Out of the 82 varieties of bread, including the very fancy home made looking ACE bakery products, only one did not list soy as an ingredient. That one did, however, list vegetable oil. And when I called, they confirmed that they did use soy oil in their vegetable oil.
All kids love crackers and hooray! I found two varieties that do not contain soy: Stoned Wheat Thins and President's Choice brand stone milled crackers. Unfortunately, Goldfish and the other 16 kids branded crackers all contain soy.
Want to grab a cake, or cupcakes at the grocery store for your next event? It's not going to happen if you are avoiding soy. All items in the bakery department at Walmart contained soy or a soy byproduct. I was excited to see 'School Safe' branded products in the bakery department, which were all peanut-free, but unfortunately all of them contain soy.
In a hurry in the morning and need something quick? You won't be able to find a soy-free breakfast bar. A check at a large grocery store (with a variety of brands such as Nutrigrain, Kelloggs, etc.), and at our local health food store left us empty handed.
The variety of chips seems to have ballooned over the past 10 years. Our local grocery store had 82 varieties of chips available. Kudos to Presidents Choice brand tortilla chips and Cape Cod brand Kettle Cooked Chips for being the two that did not contain soy.
The go-to for many families is a store bought bag of cookies. Oreos, Goldfish cookies, Mr. Christie chocolate chip cookies and most other varieties contain soy. Fortunately, Enjoy Life brand makes a variety of cookies and snack bars that are all soy free!
IHOP used to be our family Sunday morning ritual when we lived on the west coast. They have a 17 page allergy menu available and we were glad to see that some of the more simple items were soy free (oatmeal, yogurt tube). Pancakes, French toast, egg dishes, all bread products and all the breakfast meats (bacon, ham, sausage) contained soy.
Burger King Canada has an eight page allergy menu with a list of all the items they carry. Of the lunch and breakfast items, there were two items (French fries and chicken fingers) that did not contain soy or share a fryer. Unfortunately, on the first page they noted that the fryer oil contains soy oil.
A night out at the Keg (who has an excellent allergy menu) could include bread to start and a French onion soup to share. For your main course you choose a steak, Caesar salad and baked potato. For desert, a slice of cheese cake. And as you are leaving, you grab a mint. Looking over the allergy menu you find that every single one of these menu choices contain soy -- even the mint.
Popular in the Community