We all know how much of a pain bras can be -- not only are they uncomfortable, annoying and constricting, but they also can get quite pricey, especially when you need to buy several different bras for different occasions.
Well, Toronto-based company Knix Wear understands the struggle and is here to help with their "Evolution Bra."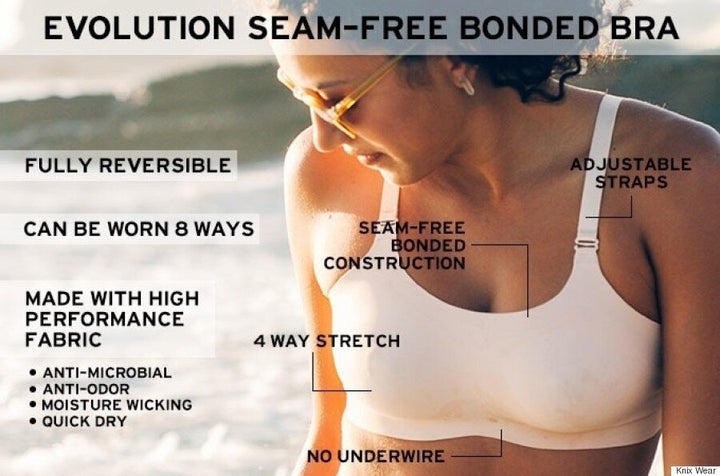 This magical undergarment is fully reversible, comes with two sets of adjustable straps and can be worn eight ways, taking you from office to gym and everything in between...and it only retails for $55. It's basically the bra reinvented, designed with the active woman in mind.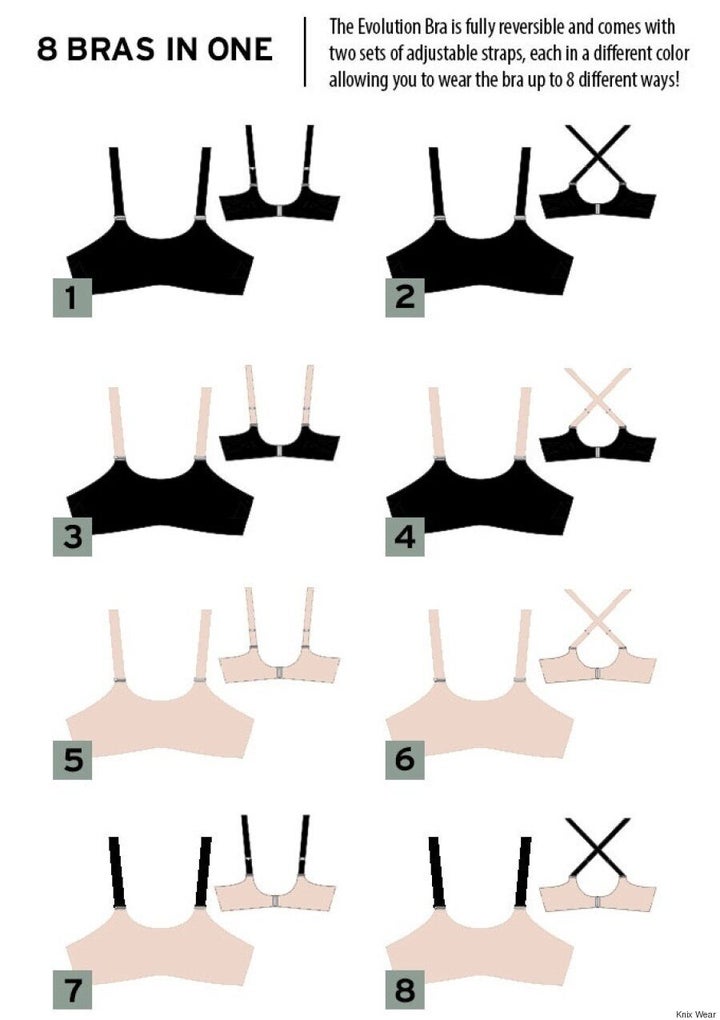 The Evolution Bra features four-way stretch and seam-free construction that moulds to your shape without any underwire. It reduces impact on the bust, is invisible under clothing and features anti-odor-anti-microbial, moisture-wicking quick dry fabric. It's also great for women who have had a mastectomy or who are nursing.
Since launching its Kickstarter campaign on Monday, they've raised over $121,000, far exceeding their goal of $30k. By hitting its stretch goal of $100k, Knix Wear will now extend the 32A to 38DD sizing, and if the campaign hits $150k, it will offer a lightly padded version of the bra.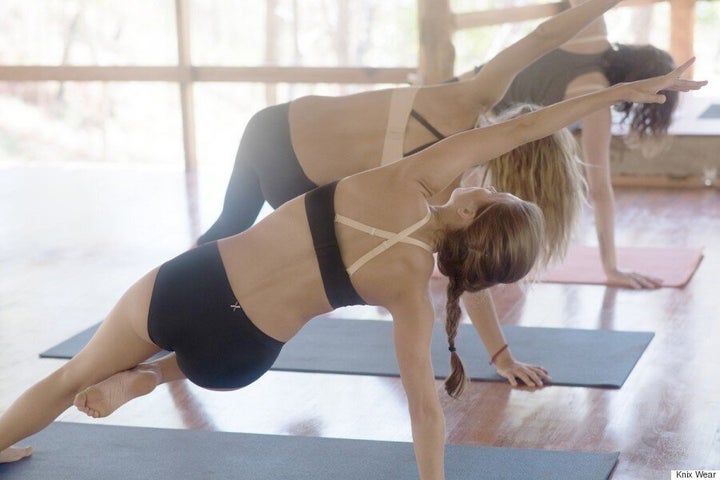 And in case you're skeptical, know Knix Wear has successfully crowdfunded undergarments in the past -- it made crowdfunding and retail history when Hudson's Bay placed an 18 store pre-order for its high-tech underwear back in 2013. Naturally, bras seemed like the perfect next step.
"We have created a product that women have been waiting for," Griffiths tells Mashable. "The bra, like it's construction, is a chameleon: part fashion, part function, part everyday, part sports bra."
To find out more and pre-order your Evolution bra, check out their page on Kickstarter.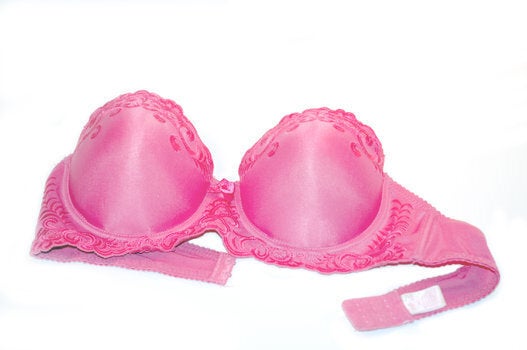 Bra Questions -- Answered!