Running around in superhero capes might not seem like the best way to wind a toddler down for bed, but that's exactly what Carrie Underwood and her husband, retired NHL player Mike Fisher, do with their two-year-old son.
"Just a typical Thursday night at the Fisher house... featuring Catboy, Gekko and Owlette!" she wrote in the caption. "It's time to be a hero! #PJMasks."
In the series of images, Underwood, Fisher and their tiny tot are seen wearing cute superhero masks and matching-coloured capes.
Underwood and Fisher welcomed their son in 2015, after five years of marriage. Last year, the "Smoke Break" singer revealed to Redbook how becoming a mom changed her as a person.
"I'm happier. I'm in a better mood a lot of the time," she told the mag. "He'll be watching cartoons and I'll be watching him. I'm completely in love. I love it when he's sleepy and I get to hold him and smell him. He doesn't know I'm staring at him and being all googly-eyed!"
Underwood has always been open about her family life and often shares sweet photos of her husband and son on Instagram.
"You are never afraid to hug and kiss him or be silly with him. He knows he is loved beyond measure and that you will always be there for him...I always knew that you would be an amazing father and you prove me right every day. We love you!!! #HappyFathersDay"
Underwood and Fisher celebrated their seven-year anniversary last month, and by the sounds of it, this family is stronger than ever.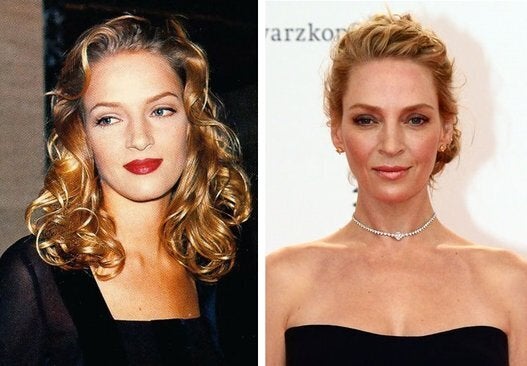 Celebrity Moms Who Look Better With Age