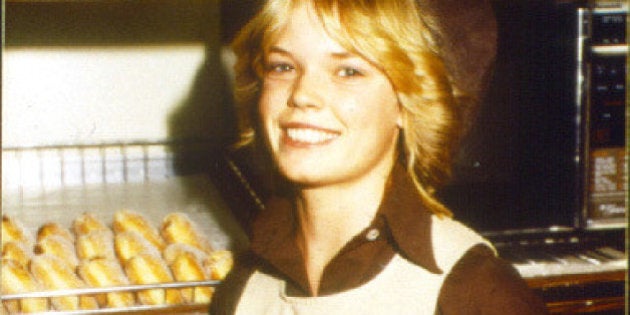 Tim Hortons has rolled out new packaging and a new motto -- "50 Years Fresh" -- to celebrate its 50th anniversary coming up on May 17.
The coffee and donuts chain that launched with one little location in Hamilton, Ont. in 1964 has grown to some 3,500 outlets in Canada, 800 locations in the U.S., and several dozen in Persian Gulf countries. It controls some three-quarters of Canada's fast-brewed restaurant coffee market (though McDonald's is now cutting into that) and about the same share of the country's baked goods market.
Yes, folks, this is what winning looks like.
But it wasn't always this way. Timmies' beginnings in Hamilton were humble indeed: The outlet served only two types of donuts -- dutchies and apple fritters -- and offered just plain old "coffee." It would be decades before you could get an Iced Capp or a dark roast blend.
The company recently released an infographic on its history, along with some vintage photos of Timmies locations from back in the day -- and pics of the man himself, NHL defenceman Tim Horton.
Check out the evolution of Tim Hortons: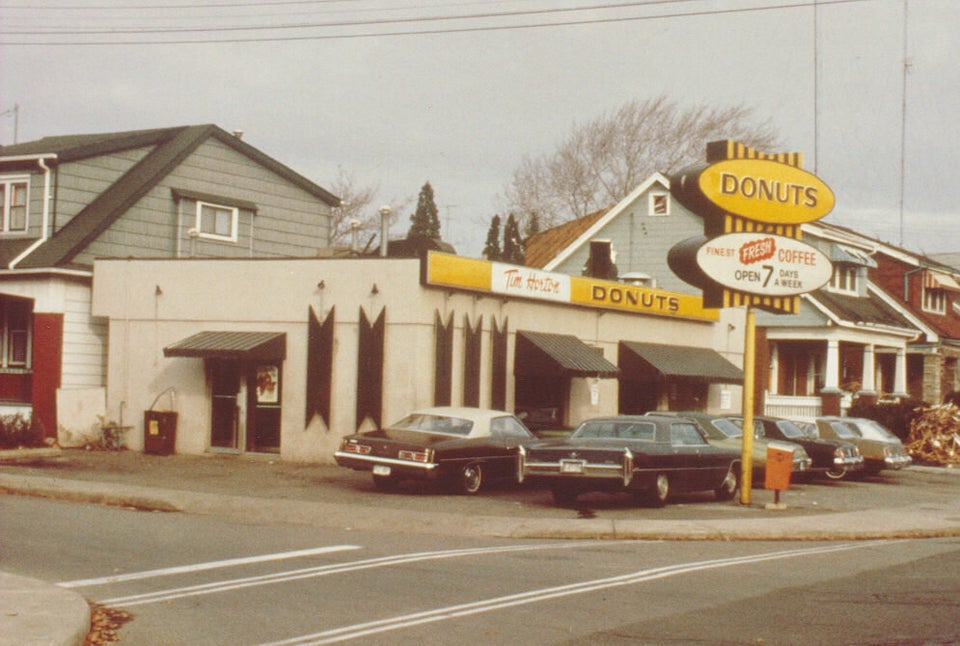 50 Years Of Tim Hortons (2014)
Click on the image to see the infographic in full size: