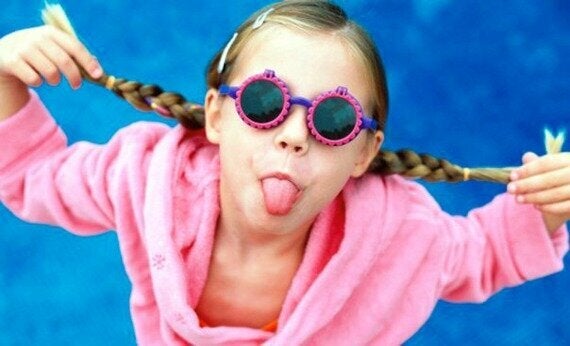 Packing properly for your family vacation can make or break your trip. We aren't talking about a monumental monstrosity that can't be remedied, but, it's always great to be prepared for anything. Whether you travel often or travel occasionally, if you have a game plan, you'll do just fine.
Often times, when you are packing for yourself and your children, it can be overwhelming. But, packing doesn't have to be you sitting on your suitcase while your partner zips it shut.
If you have small children, it's best to do all laundry at least one week ahead. If you have older kids, they can help by picking, sorting and washing the clothes they will need. For smaller children, it's best to have more than less. Avoid light colors that get soiled easily and always pack plenty of socks and undies. Bring a warm set of pajamas, as well as a cool one. Sometimes it can get really hot or really cold in hotel rooms.
Make sure your child has two outfits for every day that you are staying. Unless your child is older and can interchange items to use them more than once. With smaller kids, spills and accidents happen and it's always best to have what you need. Choose clothes that are versatile, comfortable and can be worn more than once.
For shoes, wear your bulkier pair and place a pair of sandals/flip-flops/water shoes in your front pocket of your luggage. If you need formal shoes, pack them in your luggage and stuff your socks into the shoes to save space.
If you are traveling to colder climates, bring clothes that can be layered, like fleece. Wear or carry your coat, hat, scarves and gloves or place them in your carry on. Most importantly, be sure to have travel insurance that will cover you in the event of cancelled flights, lost luggage and (knock on wood) any health issue that may arise.
Lay out all the luggage you will be taking in advance. This is for the purpose so you won't be looking for it last minute. Choose the carry-on bags you will be using and set them aside as well. Choose a unique ribbon or string that you can attach to all of your luggages' front zippers. This way, you can pick out your luggage from the wide array of luggages that all look the same as they go around the carousel.
Place all of your ID, reservations and documents in a safe place where you will be able to access it. Preferably your carry-on or purse/satchel that you will have on you at all times. You have the option of wearing a travel belt that goes underneath your clothes as well. Depending where you are travelling to, take copies of your passports and place them with your ID. That way, when you venture out at your destination, you can leave your passports in a safe at your hotel room and take a copy of your ID and have it with you at all times.
If you are checking your bags, consider cross-packing. Put a few essential items/outfits in your luggage for your partner and some of your kids in yours. And vice versa. That way, for some reason, your luggages are lost and don't arrive with you to your destination, you will have at least one outfit to hold you over until you get your bags or buy new items.
If you are travelling to somewhere warm, I always make it a point to pack a light sweater and long pants. In the case you arrive and your sunny skies are nowhere to be seen and you are met with below season temperatures. Even sunny Florida gets chilly during cooler months and believe me, Disney isn't fun when you're shivering. Pack your favorite Mickey sweater and roll it up. In fact, roll as many items of clothes that you can to make room in your luggage. Pack jeans, they wrinkle less easily or tights (for the ladies/girls) that are light and take up less space. What makes your luggage bulky is trapped air, when you roll as many items as you can, you can take more and use less space.
5. Itsy Bitsy, Teenie Weenie Polka Dot Bikini? Bring two.
If you are traveling somewhere tropical, make sure to bring at least two bathing suits or swim trunks. That way one can dry while you wear the other. For kids, this is especially true because they will be in their bathing suits a lot. Don't forget sun hats, sunglasses and swim goggles. Make sure to pack plenty of sun screen for the length of your trip. If you have full-size ones, you will have to pack them in your checked bags. If you will be outdoors and depending on the season or destination, be sure to bring plenty of insect repellent.
6. Think Small for Toiletries.
If you are planning to stay at a vacation home that will require a shopping trip to stock up on essentials. Leave the shampoo and conditioners at home. Purchase them there. If it that isn't an option, travel size is your friend. Remember, all hotels and resorts will provide you with these essentials. Even toothpaste and toothbrushes, if you forget. As well as towels, so leave them at home. Most department stores sell TSA-approved clear bags with containers that you can fill with the products you already use at home. They are inexpensive and help you to take all of your essentials with you in the proper amounts.
7. Stock up on essentials.
If you have a baby that is still in diapers, make sure you bring as many as you will need. I never take the chance so, I pack enough diapers in our diaper bag and have enough diapers in both my partner and I's luggage. A good rule to follow is to pack double of what you normally use. For a baby or toddler's diaper bag, pack enough diapers you will need for the length of your flight and add 2.
Snacks for kids are also something to consider because most times, kids do not want to wait for their small complimentary snack from the airline. Snacks that are easy to bring are sandwiches, puffs or cereal and dried fruit or granola bars. I like using the containers that your child can reach inside to get their snack but can be tipped without making a mess. If you have a small baby, bring baby food if your destination does not offer them.
Make sure to make use of the side pockets for empty sippy cups or bottles, you will use these a lot during your whole trip. I like the Take N' Toss sippy cups because they are simple and can be stacked inside one another. If you need to bring breast milk or formula, bring it. I've brought it in bottles and the TSA screen it and I've never been given a problem.
If you are traveling with breast milk, bring an ice pack to make sure it doesn't spoil. If you are planning to pump, consider purchasing a travel pump that you can easily stow away in your carry-on. If you formula feed, you can opt for single pre-measured powdered formula packets and you do not need to declare it. Buy a bottle of water after you've passed the security check point and you will be set. Bring any diaper cream you will need, plastic bags for diaper disposal or if you have soiled clothes. Pack baby wipes, I usually bring a whole package of wipes in the diaper bag and pack another in a checked bag. That is usually enough for a 2 week vacation.
Bring a change of clothes for your child just in case of an accident and an extra shirt for you. Pack small toys to keep them busy and that can be stored away easily when they get bored. Lastly, I always pack one of their soft blankets for when they fall asleep or get chilly on a long plane ride.
Bring your gadgets and don't forget to pack your chargers. I use a cable wrap and neatly store everyone's cables and plugs in one central area. Don't forget an adapter if you are traveling to countries that use different outlets. Pack your camera in a travel bag, you can use this as a personal item and take it with you onto the plane with your carry-on. Don't forget extra batteries and camera cards. If you use film, bring extra, some countries don't have it readily available and it can get really pricey. I bring headphones for each family member and have my littlest use her iPad to watch a movie, read a book or play games and it makes the time pass. Headphones are also great to have to take advantage of any of the flight's entertainment or to purchase a movie for an older child.
As a parent, we often worry so much about getting our kids packed and prepared for what we hope will be a stress-free vacation. Don't forget about your essentials. Will you need a hair straightener? If so, consider bringing it and using a hair straightener travel case to minimize space use. Keep in mind that most hotels have hair dryers at your disposal.
Pack only the make-up you will use. I only pack one versatile eye shadow palette (one you can use for day time/night-time looks), eyeliner, eyebrow liner, waterproof mascara, foundation with SPF, blush, lip gloss and make-up remover wipes. Place all of your liquids in your clear TSA-approved bag. Your make-up brushes and pressed powders can be placed in a separate make-up bag along with cotton pads and q-tips. Pack your hair essentials such as bobby pins and elastics in a ziploc bag. If you have daughters, pack theirs with yours. For the gents, don't forget your combs/brushes, gels or hair glue and travel grooming kit.
Pack light clothes, t-shirts, tank tops, shorts and pants. Bring a formal outfit or two, in the case that there is a dress code at your resort or cruise. Choose a pair of shoes that are stylish and practical. I love using ballet flats or a lower strappy wedge because they are easy to pack and can be used both formally or casually. Men can bring polo shirts or tropical shirts with long pants. Unless you are traveling to a special event that requires heels, don't bring them. Same goes for the gents, don't bring your dress shoes unless you need to. If you are traveling to colder climates, layer your clothes and choose warm fabrics.
Don't forget your contact lenses and solution, any feminine hygiene items you may need, shaving gear, deodorant, perfume/cologne, lip balm, ear plugs, nail clippers and tweezers. Bring your journal or e-reader for down times. Pack a plastic poncho for each of your family members. These ponchos fold almost paper-thin and can be placed in the front pockets of your luggage and not take up any room inside your luggage. These are great for when you are at theme parks or on a hiking a trail and will allow you to walk around in the rain.
And definitely do not, I repeat, do not forget your bathing suit and camera!
If you are traveling with children or without, it's always best to prepare for anything. Bring travel-sized anti-nausea and anti-diarrheal medicine, pain and fever relief medicine and a small first-aid kit. Mole skin is a life saver when you will be doing a lot of walking and are at risk of blisters. Bring antibacterial wipes to wipe down anything questionable, I found that using these help to avoid getting sick during travel. Pack a travel size hand sanitizer to use whenever you need. Also, pack any prescription medication you need and leave them in their original packaging. Make sure to bring enough for the entire duration of your trip.
Last tip: If you are planning to stay at a vacation home, try to make time throughout your stay and as you go, to do your laundry. That way, at the end of your trip, all of your clothes will be clean and folded and packed away in your luggage. When you get home, unpacking will be super easy since your clothes is already laundered and folded. If this isn't an option, opt for a laundering service at your resort or hotel if your budget allows.
Ultimately, relax and roll with the punches. Accept that sometimes, if not a lot of the time, things that are out of our control happen. Things don't go as planned, luggages get lost, flights get cancelled or odd weather comes out of nowhere. Whatever it may be, just make sure you make the best of it.
Hopefully planning ahead will help a bit and most times spontaneity makes for great memories. With practice, packing gets easier and easier and results in a successful trip. Traveling doesn't have to be stressful, after all, family vacations are meant for incessant amounts of fun. Get out there and make memories and explore the world!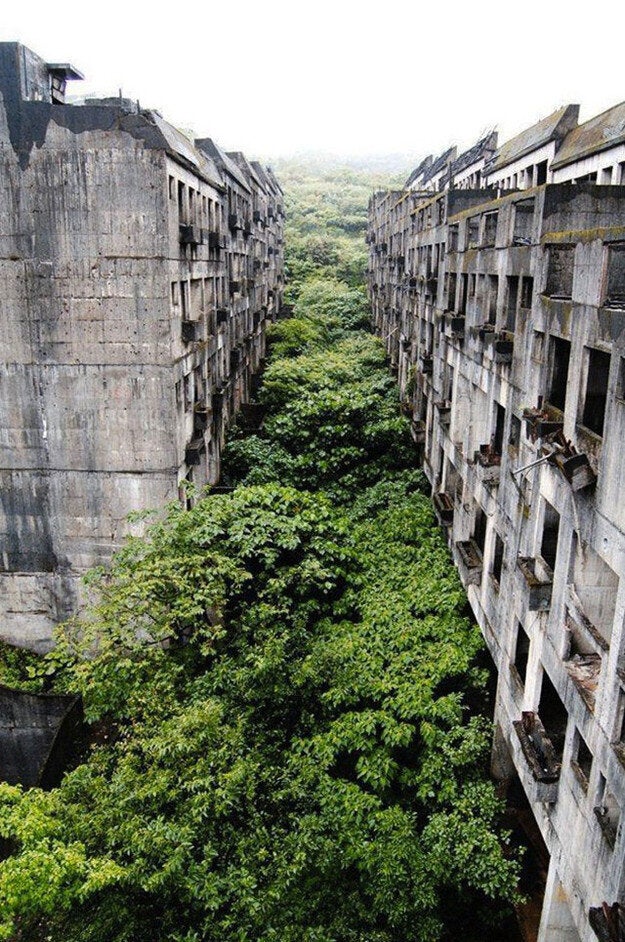 13 Abandoned Places You'll Want To See In 2015