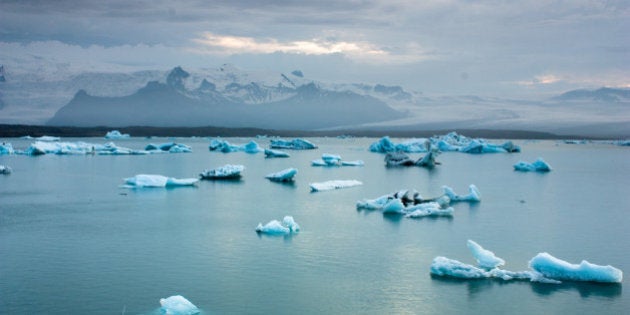 These days, I'm finding myself torn between climate change hope and climate change unease. I know the first can win out and the challenges we face can be solved, but this month is an especially critical one. Here's why.
On November 30, representatives of over 200 nations will gather in Paris for the UN's 21st annual climate conference. Most previous conferences have started with great optimism and hope but ended with underwhelming success at best, disappointment at worst. However, there are many reasons to hope that, finally, this one will be different.
Second, in 2014, leaders of the G7 industrialized nations that comprise a third of the planet's economy -- affirmed their commitment to limiting global warming to two degrees Celsius. (Two degrees will still be disruptive on a planetary scale, but it's far better than the 3 to 5.5 degrees Earth would warm by 2100 without action to limit emissions.) Leaders of the G20 nations that comprise 82 per cent of the planet's economy -- have also affirmed their strong support for effective climate change action.
Third, very few national leaders now question the threat climate change poses to global well-being. In particular, Australia and Canada have new leaders more committed to action than their predecessors.
Fourth, faith communities around the world -- Catholics, Muslims, Buddhists and more -- are being awakened to the environmental responsibilities of their creeds.
But here the unease creeps in. When all current commitments are added up, they are simply not enough to limit warming to two degrees.
China has pledged to reduce its emissions 60 to 65 per cent below 2005 levels per unit of GDP by 2030. The U.S. has pledged to reduce its emissions 26-28 per cent below 2005 levels by 2025. Canada has pledged to reduce its emissions 30 per cent below 2005 levels by 2030, but has acknowledged that it will probably need to buy carbon credits from other countries to meet that target.
Clearly, we -- all global citizens -- need to aim higher. Canadians took an important first step last month with the election of a new government more open to climate action. Now we need to demand and support stronger targets, and then not let our commitment waver when the real work begins.
Can we do this? Of course we can.
Globally, the expansion of renewable energy continues to exceed even the wildest forecasts. According to Lester Brown in The Great Transition, China's initial goal of having 20,000 megawatts of installed solar power by 2020 has been replaced by a new goal of 70,000 megawatts by 2017. Australia has gone from just 8,000 rooftop solar systems in 2007 to over a million today. Japan's installed solar capacity doubled in 2013, to 14,000 megawatts -- enough to power my home province of New Brunswick ten times over on a typical June day.
Some believe a quick break from fossil fuels is impossible. To them I offer the words of boxing champ Muhammad Ali: "Impossible is not a fact, it's an opinion. Impossible is nothing."
It's time we rejected weak targets and the defeatist thinking that goes with them. It's time we aimed higher and got moving on real solutions, together. We can do this.