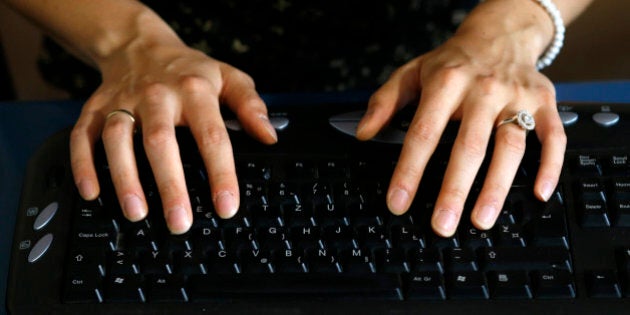 There's no denying that the stress of achieving a higher education and the pressure to succeed is incredibly overwhelming. Many students are trying to ease some of this pressure by turning to the Internet, to custom essay writing services for assistance. And, when it comes to using this service, it's being sought after by all different types of students. In an interview with Maria Icenhour, a senior lecturer and an academic expert from Academized writing center, she gave us the low-down on why more and more Canadian university students are using paper writing services.
Online writing services raise a number of questions about the ethics of buying and submitting a purchased essay, written by someone else. It also raises questions about the amount of pressure placed on students that would cause them to seek out these services to begin with.
Although the majority of Canadian students in general have used an essay writing service at some point, there are several subjects that seem to be more popular, when it comes to seeking out and purchasing professionally written papers. Those would be: English, Business, Management, Sociology, Nursing, Psychology, and Math.
There seems to be a higher volume of written papers ordered from students in British Columbia, Quebec, Ontario, Alberta, Nova Scotia and Manitoba. Among cities Maria mentioned Toronto, Ottawa, Montreal, Vancouver, Quebec City, Edmonton, Victoria. Of course, these cities contain the biggest and the best universities in the country, hence the higher number of essay requests. Students enrolled at McGill University, University of Toronto, University of British Columbia, University of Alberta, McMaster University, University of Victoria, University of Ottawa and York University seek out and use essay writing services most frequently.
The most requests for orders come from those in Masters, Undergraduate and PhD programs, with essays, assignments, dissertations, research papers, coursework, and homework help being the most popular orders made.
Most college and high school students from Canada tend to wait until the last minute to look for a professional essay writer. Urgent 24 hours writing orders are the most popular ones, and there could be several reasons for this. Of course, many people procrastinate, only to panic at the last minute and realize they don't have enough time to finish the assignment. There could also be those who genuinely try to complete their essays and struggle for some time before finally conceding at the last minute, when they come to accept that they are having too much trouble with it.
International students, who speak English as a second language, are more likely to buy custom essays online, for fairly obvious reasons. They may full well understand the subject matter, but the struggle arises when it's time to put their thoughts down on paper, in a language that isn't their first. Things could easily get misconstrued or lost in translation.
Plagiarism is considered a serious offence in all academic institutions, usually punishable by expulsion. The idea of passing off a paper written by someone else as your own is held within that realm of plagiarism. Should exceptions be made in certain cases where, for example, language is a barrier? And what of those in technical or math programs who are also required to write essays, when it's not their academic strong suit? Perhaps the pressure of achieving success is far too great for students nowadays, where the possibility of being caught and expelled from school is worth the risk. These are questions that should be explored, as stress on students continues to mount, and the ever-expanding internet makes it easier by the day to pass off professionally written papers as your own, with less and less risk of being caught.
Follow HuffPost Canada Blogs on Facebook
Popular in the Community