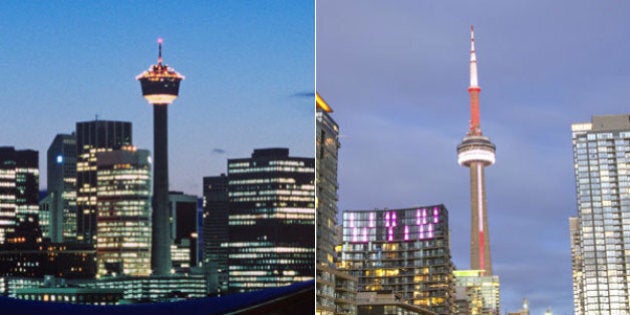 January sales figures released by the Toronto Real Estate Board (TREB) on Wednesday show sales and prices growing throughout the Greater Toronto Area (GTA) in January, compared to the previous year.
The GTA saw 4,355 sales last month, compared to 4,103 last year (a jump of six per cent), with the average price rising from $526,965 to $552,575.
The City of Toronto (referenced as the "416" area code) accounted for 1,561 of those sales, while the rest of the region (shown as the "905" area code) saw 2,794 homes sold.
New listings in the GTA also grew 9.5 per cent year-over-year, from 8,762 to 9,596.
TREB president Paul Etherington said in a news release that the figures show positive news on a number of fronts.
"First, strong sales growth suggests home buyers continue to see housing as a quality long-term investment, despite the recent period of economic uncertainty," he said.
"Second, the fact that new listings grew at a faster pace than sales suggests that it has become easier for some people to find a home that meets their needs."
Detached homes accounted for most sales, with 1,996 coming off the market, while 1,201 condo apartments were sold.
But condo sales also saw a stronger increase between 2014 and 2015, jumping 11.2 per cent, while sales of detached homes went up by 7.1 per cent.
All of this is more than can be said for markets in Calgary and Edmonton, which saw poor returns compared to last year.
January sales in Edmonton dropped 25.9 per cent year-over-year, and 13.5 per cent from December, said a news release from the Realtors Association of Edmonton.
The average price of a home (all types) jumped 3.75 per cent year-over-year in January, to $362,394, while the median selling price climbed 3.33 per cent to $341,000.
Inventory, however, climbed nearly 30 per cent from the same month in 2014, as 2,316 new listings came on the market. That also represented a jump of 148.5 per cent from December, when 932 new listings were made available.
"The influx of properties we have seen on the market in January will be a relief for buyers — allowing them more choice in their price range and possibly more time to make their selection," association president Geneva Tetreault said in a statement.
Meanwhile, there was no sugarcoating the troubles facing the City of Calgary's real estate market.
The Calgary Real Estate Board (CREB) said in a news release that sales were more than 35 per cent beneath than the 10-year average, and that "monthly housing sales activity fell to levels not seen in five years."
The reason? Oil, of course, is one of them.
"Economic conditions this year are expected to be weaker than original estimates provided in December 2014," Ann-Marie Lurie, CREB's chief economist, said in a statement.
"The change is partly connected to continued low energy prices, which impact consumer confidence. A lack of recovery in oil has many concerned about their employment status and this concern is reflected through the weaker sales activity in Calgary's January resale figures."
But, like in Edmonton, the amount of housing stock grew anyway, going from 2,181 units in 2014 to 4,655 this year, an increase of 113.43 per cent.
The average price of a Calgary home also dropped slightly year-over-year (-0.51 per cent), from $463,303 to $460,933. But the median price rose 1.08 per cent, from $417,500 to $422,000.
Prices largely remain stable because of a kind of standoff currently taking place between buyers and sellers, University of Alberta real estate Prof. David Dale-Johnson told CBC News.
"Put yourself in the shoes of a buyer," he said. "If you're thinking of taking advantage of this shock, you're being patient. So, you've got sellers that don't want to adjust and buyers that don't want to move."
Capital Economics economist David Madani says that Toronto and Vancouver, the country's largest housing markets, could stay afloat thanks to lower interest rates, in contrast with the damage that the price of oil is wreaking on home sales in Alberta, The Toronto Star reported.
The low value of the Canadian dollar might also be boosting Toronto real estate.
"I've had two American buyers in the last week say, 'OK, my affordability has just gone up $300,000 because of the exchange,'" Mortgage Architects broker Joe Sammut told the newspaper.
"One is a couple from San Francisco who have been sitting on the fence for eight months and are now ready to pull the trigger because they're looking at 21 cents on the dollar."
Overall, Madani sees sales dropping and average prices falling two per cent across the country in 2015.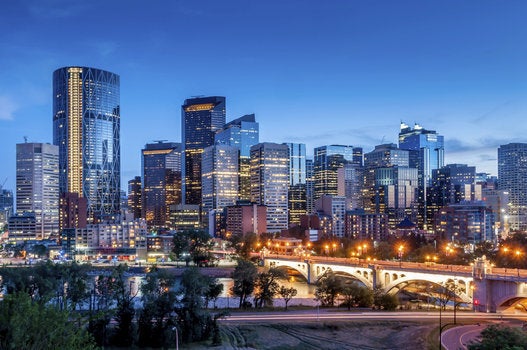 Price Gaps Between Condos and Houses In Canada