If you have any doubts as to how severe Toronto's housing crisis is becoming, take a look at a recently-listed apartment for rent at 40 Beaty Avenue.
At 200 square feet, it barely qualifies for the title of "apartment" — people have walk-in closets larger than this place. And it was listed on Kijiji for between $1,397 and $1,465 per month.
"Integrated European appliances, quartz countertops and designer finishes are just some of the reasons why this suite won't last," the listing agent boasted in an earlier Padmapper listing.
What's more, a 200-square-foot unit in the same building was listed last year at $1,200 a month, according to BlogTO— that's at least a a 17-per-cent rate hike in the space of a year.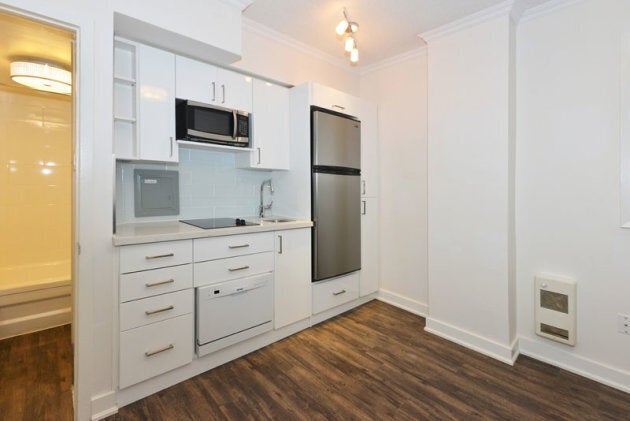 And it's a perfect example of what's happening in Toronto's rental market, which has continued seeing rapidly rising prices, even as the home sales market has softened. Unlike house prices, rents are still rising much faster than incomes.
The monthly rent for a condo in Toronto jumped 7.6 per cent over the past year, to an average of $2,385, according to a report issued Thursday by real estate consultancy Urbanation. On a per-square-foot basis, rents jumped by 9.4 per cent in the past year.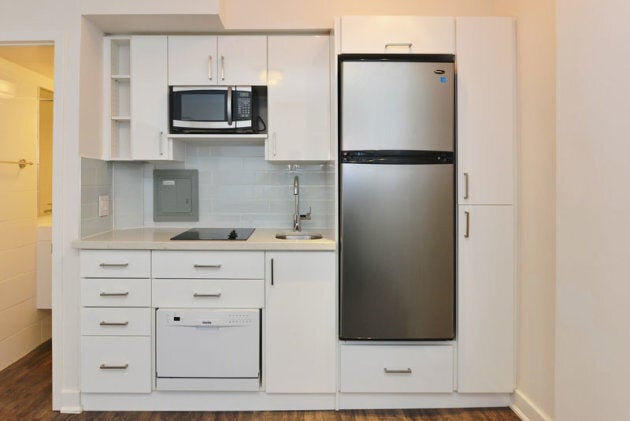 Affordable apartments of any type are disappearing. The number of condos leased for $1,800 a month or less dropped by 65 per cent over the past year, the data showed. Rentals above that level soared.
Like others in the industry, Urbanation president Shaun Hildebrand blames the problem on a lack of housing supply.
As the country's foremost immigrant magnet, the region is seeing stronger-than-expected population growth. Over the past year, Canada's population has grown at its fastest pace in nearly 30 years.
At the same time, market observers say many would-be homebuyers have given up on ownership in the wake of the massive run-up in house prices in some markets in recent years. They're staying in rental housing longer, pushing up the demand for apartments.
"Rapid rent growth has persisted in the GTA for over two years now, making it very clear that much higher levels of supply are needed to create a balanced market environment," Hildebrand said in a statement.
Developers are responding to the rising demand. Urbanation reported there were 11,172 rental units under construction in Greater Toronto in the third quarter, the highest level in 30 years.
Hildebrand said that may not be enough. Condo completions next year should have some "calming effect" on rental rates, but "more upward momentum in purpose-rental construction is required to meet overall demand."