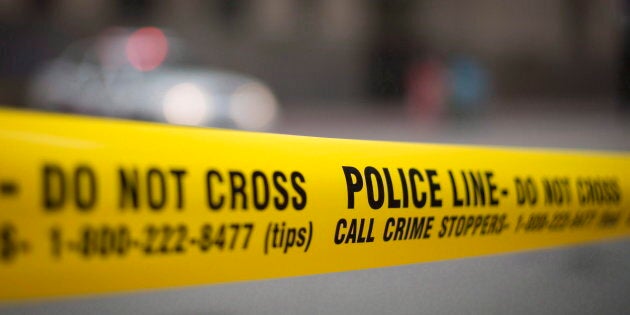 One man is dead and two others are seriously injured after a shooting in downtown Toronto during a busy long weekend evening.
UPDATE: A second man has died after the shooting in downtown Toronto that also sent a woman to hospital, Toronto police confirmed Sunday.
Shots rang out at Queen Street West and Peter Street in front of the Cube nightclub around 8 p.m. on Saturday, sending people running for cover.
"They (bystanders) were running because they didn't really know where the shots were coming from," a witness told CP24.
Toronto police initially reported that three people were taken to hospital with "very serious" injuries. They later confirmed one of the victims had died.
Store owner Arshia Eskandarifar told CityNews that he heard about a dozen gunshots and people running. He saw two men lying on the other side of the street. One of them was covered in blood and asking for help, he told the outlet.
Eskandarifar said he used one of his shirts to help with the victim's injuries.
Police said two suspects were seen running away from the area, and they may have fled in a black SUV or white car.
The intersection is in the heart of Toronto's entertainment district and is full of bars and restaurants.
Police blocked off the area to traffic while they investigated.
Toronto Mayor John Tory spoke to media about the incident at a Canada Day event Sunday morning. He said people with ties to gangs and alleged repeat offenders are "the only ones that pose a threat" to the city.
He said he's spoken with the police chief and knows that officers are working hard to curb the violence and catch the people responsible.
With files from The Canadian Press