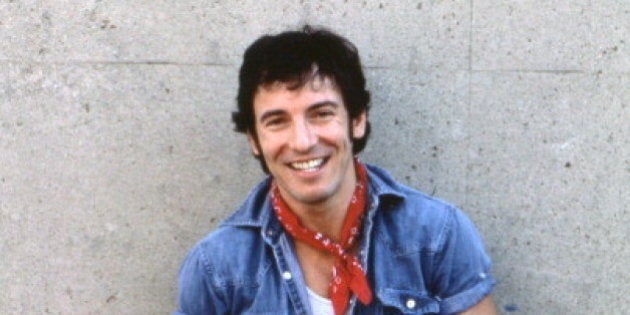 I had just been diagnosed as having a traumatic brain injury and I was already playing games. My brother Keith, a family practice physician, didn't waste any time. "We need to determine the extent of your memory loss. This may feel a bit strange but if you can come up with the names of these songs, we'll have a better sense of your memory loss. Don't think of this as an exercise, think of it as an opportunity to play 'Name That Tune.' It will be fun!"
Aside from dreading participating in any game called "Name That Tune," I was also locked in an emotional place where the idea of "fun" was no longer a concept I could relate to. Fun was now something I watched others engage in without feeling so much as a twinge of envy or longing. Fun was simply outside my wheelhouse and was best left for others to dabble in. Fun was no longer for me.
Keith took his iPhone out of his coat pocket and started scrolling through the songs he had downloaded on iTunes. I could tell that searching for the proper "Name That Tune"/traumatic brain injury song was a serious endeavor, one that required the utmost skill and patience. "Hmmm. This one may be too retro for you. I bet you wouldn't have gotten it even during the height of the disco era."
He stopped scrolling for a moment and shook his head in frustration. "And this one ... I'm sure you wouldn't have even gotten the name of this song back when you knew everything about the indie music scene, back before the car accident. We need something a little more mainstream. I know the right song is here somewhere." Keith was on a mission. He kept scrolling through the phone and glancing back to me as I sat next to him on the couch, feeling lost and helpless.
Finally, he came across a song that made his face burst into one large smile. "Oh baby, yes! This is the one! Think of your college days back in the ... oh yeah, the 70S, the ancient times, the prehistoric times. It's one of those iconic songs that you've always loved. I'm going to play the beginning, and we'll see how long it takes you to get it, if you get it. And, if you can't come up with the right name, you're not a failure. Afterall, you were just in a severe car accident." Are you ready? Remember, this is supposed to be fun, and we're going to have fun, damnit!"
I didn't know how to begin to tell him that "Name That Tune" wouldn't be fun because remembering things from my past was hard work, and working was something I just didn't feel like doing. He propped his iPhone on the coffee table and the music filled the room. The instrumentals were so familiar I assumed I had danced to them at parties, at weddings, at my kids' Bar Mitzvahs. The name of the song was right there in my reach. It felt so close I could almost squish it between my fingers, but then it was gone.
I strained my injured brain to conjure up anything song-related, but only came up with a big, fat nothing. A few seconds later, different images started floating through me, especially one of a skinny, 30-something guy in blue jeans and a leather jacket standing next to a motorcycle. I didn't know why this image appeared, but it had taken root in my conscious and was all I could see. I had to admit, it wasn't such a bad image to insinuate itself in my mind because the guy was attractive in that "I'm a rocker dude" kind of way. Then came the lyrics: "In the day we sweat it out on the streets of a runaway American dream. At night we ride through the mansions of glory in suicide machines."
I felt like I was playing that ubiquitous child's game that can be found at nearly every fair or carnival, the game where it's nearly impossible to not hook the over-sized plastic fish floating in the toy fishpond. But this time it wasn't a hot pink acrylic fish I was trying to catch with an enlarged fishing pole -- it was the name of a well-known song I was trying to catch with my memory.
I leaned back into the couch and cradled my head in my hands. I didn't think that winning at "Name That Tune" would have meant so much to me but my eyes were filling with tears. I knew that the song had to be related to the cute guy in leather, but it was something I just couldn't grasp. "I don't know," I said to Keith. "I just don't know. I'm scared."
Keith turned off the music and looked at me with a sad and resigned expression. "You're probably just tired. I'll come back tomorrow and we'll try it again. It's just 'Name That Tune.'" He started putting on his jacket and stuffed the phone in his pocket. I brushed away my tears and looked toward the kitchen, seething with frustration, as if I had just failed at something meaningful and profound. Then suddenly, the name of the song shot into my mind, taking its rightful place in my memory bank.
Knowing the name of song made me beam with pleasure, but at the same time, I knew that its name was something so obvious, comfortable and insignificant that I wouldn't have been struggling had I not had the traumatic brain injury. In my new garbled speech I stammered, "Br ... Br ... Broo ... Bruce Springsteen! Born to R ... R... Run."
I smiled triumphantly, sensing that I had no choice but to evaluate myself based on how I was functioning at the present moment, as opposed to how I had functioned in the time and space before the accident. It was daunting to reconcile and accept this discrepancy.
It was obvious that Keith was experiencing none of my inner conflict. He was jumping up and down, his excitement and enthusiasm dribbling out all over the room as he grabbed my hand and spit out his words during the lulls of his roaring laughter. "You did it! I'm so proud of you! Yes, Born to Run. If Bruce only knew! I'm going to tell everyone! Now at least we know that some of your long-term memory is still intact. I don't think you want to recognize how important this is. This is huge! This is major! This is a big deal!"
And, he was right. I didn't want to recognize how important it was; it scared me.
*Karen Conner is currently writing a memoir about her traumatic brain injury.