Prime Minister Justin Trudeau was probably expecting cute, easy questions from students at a Winnipeg elementary school on Thrusday.
But as kids prove time and again, they're unpredictable.
After queries about his childhood and what he likes about being prime minister, one child asked Trudeau: "Why did your dad give everyone in Western Canada the middle finger?"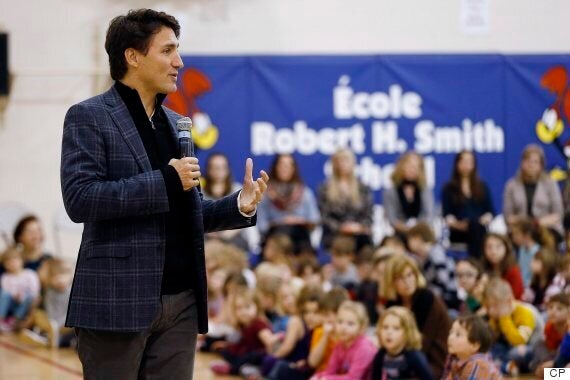 In 1982, then-prime minister Pierre Trudeau was travelling with his sons on a train through Salmon Arm, B.C. during a vacation. Met by protesters unhappy with his handling of the economy, Trudeau gave them the middle finger. The gesture became known as the "Salmon Arm Salute."
In response to the student's question, Trudeau said, "My father had an approach to politics that not everyone agreed with.... In politics, you do have to make big decisions and whenever you make big decisions there's always going to be people who agree with it and people who disagree with it."
The prime minister defended the elder Trudeau as someone who "always thought about what was right for Canada." He also pointed out that the student was in a school with a successful French immersion program because of his father's policies.
"Ultimately what you have to be confident about, you have to know that in your heart and in your brain that the decisions you're making are the right ones," he advised the kids at École Robert H. Smith School.
With files from The Canadian Press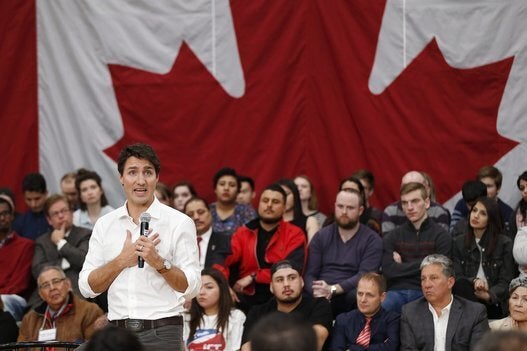 Trudeau's Cross-Country Tour 2017
Popular in the Community