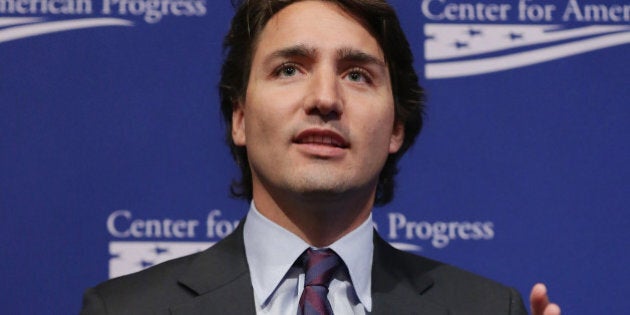 Justin Trudeau's federal Liberals would be in majority government territory if an election were held tomorrow, a new poll suggests.
According to a survey from Forum Research released Thursday, the Liberals have widened their lead over the governing Conservatives to 16 points. Forum has the Grits at 44 per cent support, followed by Stephen Harper's Tories at 28 per cent and Thomas Mulcair's NDP at 18 per cent.
Trudeau has the highest approval rating of the main three federal leaders at 46 per cent, followed by Mulcair at 40 per cent and Harper at 33 per cent.
In a release accompanying the poll, Forum president Dr. Lorne Bozinoff pointed out that while Trudeau and Harper both poll near the same level as their parties, that is not the case for the NDP leader.
"Tom Mulcair significantly outperforms his party… by a factor of two, and that's a worrisome sign. He makes it easy to park a vote yet not commit to supporting the party in the general election," he said in the release.
Trudeau also comes out on top on the question of who would make the best prime minister, with 30 per cent backing the Liberal leader, 27 per cent supporting Harper and just 16 per cent picking Mulcair.
The poll also asked respondents to weigh in on whether or not they think Harper will call a vote before the scheduled date of October, 2015. There have been rumblings the Tories could pull the plug next spring after releasing a budget and, as reported in The Hamilton Spectator Friday, Conservatives have already nominated more than 100 candidates.
Just half of the voters surveyed think the vote will take place as scheduled with Harper as Tory leader. About 21 per cent told Forum they think Harper will resign before the next election.
The interactive voice response telephone poll surveyed 1,624 randomly selected Canadians over the age of 18 last Friday. It has a margin of error of plus or minus two per cent, 19 times out of 20.
A similar Forum poll released in June had the Grits at 39 per cent, followed by the Tories at 31 per cent, suggesting momentum rests with Trudeau's party.
Yet, the new numbers paint a different picture than results from a survey released by Abacus Data earlier this month. The Liberals also led in that poll at 34 per cent support among decided voters, followed by the Tories at 31 per cent and NDP at 23 per cent.
But HuffPost contributor Eric Grenier concluded that while the Liberal edge was holding firm, the Tories were recovering from some of their lowest points since coming to office in 2006. And with Mulcair's approval numbers rising, Grenier wrote that a "tough, three-way, regionalized race" awaits voters in 2015.
Of course, many will say the only poll that matters comes on election day.
What are your thoughts about these numbers? And do you believe Harper will call an election earlier than October, 2015? Tell us in the comments.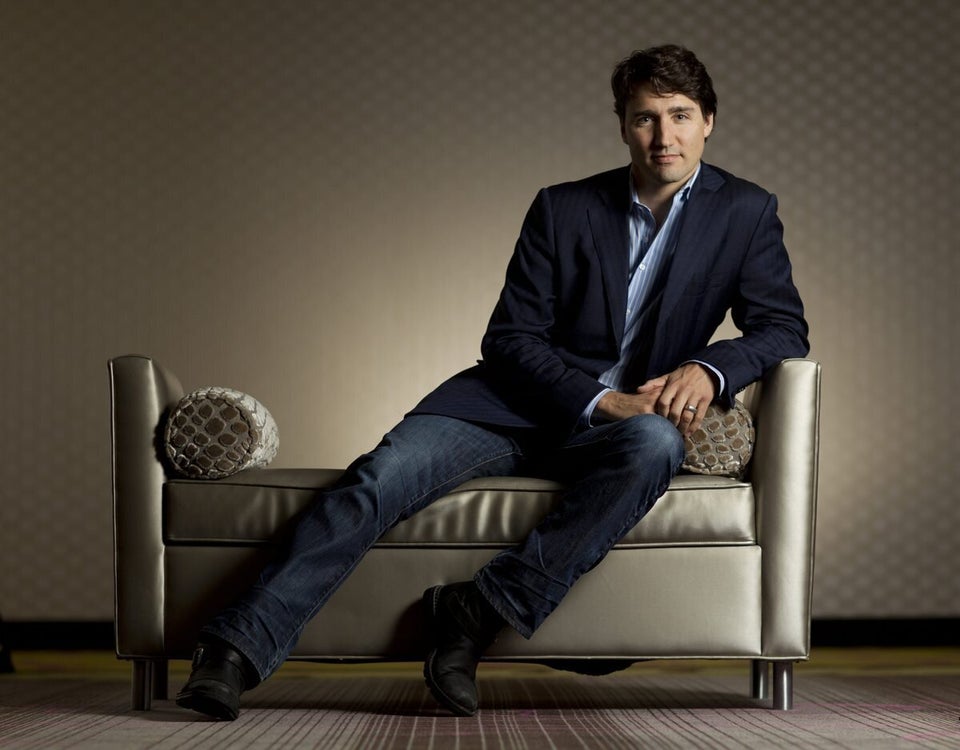 Trudeau Glam Shots