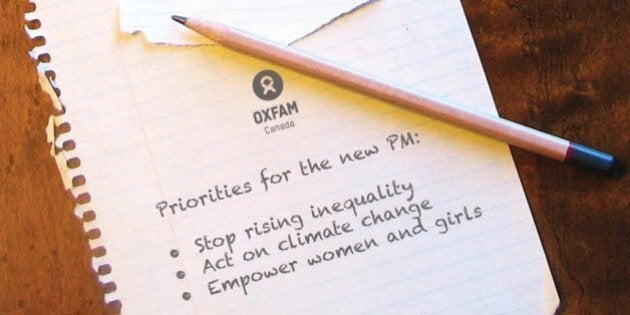 Oxfam Canada is asking Canadians to tell Prime Minister Trudeau they are behind an agenda that means that poor people can thrive and that women have equal rights.
by Julie Delahanty, Executive Director of Oxfam Canada
Those familiar with Oxfam's work know that extreme inequality matters to us. It matters because it robs people of the chance at life; it fuels crime, corruption and violent conflict; and it widens the gap between women and men. Most importantly, it is one of the biggest barriers to ending global poverty. Canada's new Prime Minister came to power on a platform aimed at ending that growing inequality in Canada and around the world. Canada has an opportunity to be a leader on the issue not only at home, but in our geographic backyard.
In the Western Hemisphere, poor countries have a whole lot of multi-millionaires -- people so rich that their fortunes dwarf their entire countries' spending in health and education many times over. Prepare to be astounded when you flip through Oxfam's latest report on income equality in Latin America and the Caribbean, where 70 per cent of the region's wealth is controlled by just 10 per cent of the population.
With individual worth of US$30 million or more, the 14,805 multi-millionaires in Latin America see their fortunes increase every year at an average rate that exceeds the growth in their countries' GDPs seven times over. Put that combined wealth to work in combating extreme poverty in the region, and you'd have enough resources to lift the poorest of the poor out of poverty in Brazil, Colombia, El Salvador, Guatemala, Honduras, Mexico, Nicaragua and Peru.
But before we get too comfortable about how much better things are back here in Canada, let's consider the growing inequality in our own country. The gap between rich and poor in Canada has increased significantly since 1980. Women continue to earn 20 per cent less than their male peers for the same work, and are much more likely to be poor. We've seen some heartening gains in recent decades, but the worrying growth in income inequality poses a serious threat to those efforts. The Conference Board of Canada gives Canada a "C" on its effort to reduce income inequality, and notes that its "mediocre performance" is hurting the country's economy.
Why should we worry if the rich are getting richer?
When a country's wealth is heavily concentrated in the hands of a few, everything from government policy to political practices, human rights, gender equality and land use can be affected. Much as we might like to think otherwise, money is power.
Meanwhile, the public discourse in a country with growing inequality tends to slide toward issues that matter more to the wealthy. The Latin American industry with the greatest concentration of multi-millionaires is telecommunications, so no small surprise that you don't see much media coverage of the plight of poor people in that region.
There are certainly some wonderful examples of philanthropy among the wealthy. But there are far more examples of the rich looking for ways to keep more of their money in their own hands, at the expense of public services and tax policies that serve to reduce gender and income inequality. Rich people can afford to access privatized services for health and education, which means they can lobby for cuts to taxes and public expenditures without having to worry about the impact that will have on their families.
In order to avoid the problems in Latin America and a slide towards greater poverty, Oxfam is recommending that governments in the region take a firm and simultaneous action that addresses inequality, including gender and power. We are looking forward to the new Liberal government's focus on inequality and hoping that it will take a similarly strong stand in Canada and in its international work. That's why Oxfam Canada is asking Canadians to tell Prime Minister Trudeau they are behind an agenda that means that poor people can thrive and that women have equal rights.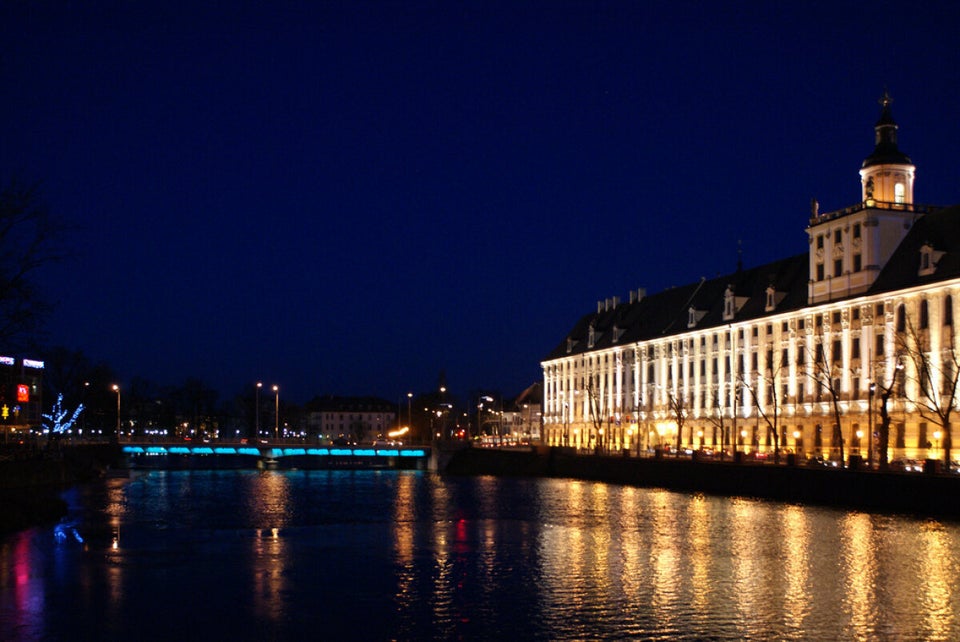 Which Countries Do The Least To Reduce Inequality
Popular in the Community