OTTAWA — The Liberals' decision to renew funding to a controversial UN agency working with Palestinians was both praised and criticized this week as being the first noticeable split between Prime Minister Justin Trudeau's Middle East policy and that of his Conservative predecessor.
International Development Minister Marie-Claude Bibeau announced on Wednesday that Canada will restore funding to the United Nations Relief and Works Agency for Palestine (UNRWA) after a multi-year absence, pledging $20 million this year and an additional $5 million for the special urgent needs of Palestinian refugees from the Syrian conflict in Gaza, the West Bank, Lebanon and even Syria.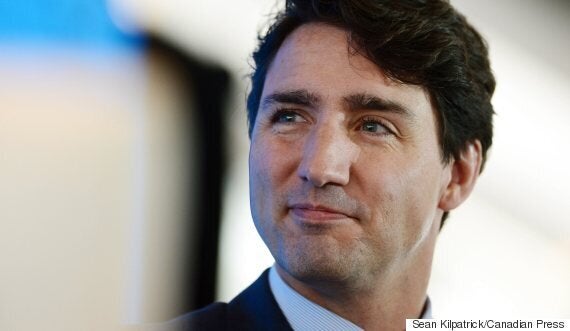 "More than five millions Palestinian refugees face urgent needs, especially in health and education," she said at a press conference. "It is a reality, and Canada cannot close its eyes to this situation. Like all our G7 allies, we have a role to play."
Canadians for Justice and Peace in the Middle East (CJPME) applauded the move, noting that in recent weeks UNRWA had cut staff and services because of budget shortfalls.
"The Trudeau government has finally differentiated itself from the [Stephen] Harper government in regards to the Middle East," CJPME president Thomas Woodley said in a news release.
"Canada cannot close its eyes to this situation."
Conservative Senator Linda Frum, a big fundraiser in the Jewish community, shared CJPME's press release on Twitter, calling the group Canada's top Boycott, Divestment and Sanctions (BDS) organization and suggested that its praise for Trudeau's changing Middle East policy is proof the Liberals are not as committed to Israel as the Conservatives are. BDS campaigns, which are popular on some university campuses, are intended to pressure Israel to ends its occupation of Palestinian territory.
"JT promised Jewish community 'no daylight' between his Israel policy & Harper's (minus the $ for Hamas-tied orgs.)," she tweeted.
In 2010, Harper cut funding to UNRWA after reports emerged that its schools were being used as storage facilities for Hamas rockets intended to kill Israeli civilians and its staff were diverting funds to the terrorist group. Even so, the Conservatives provided the group with $14 million in emergency food support in 2012.
Bibeau stressed this week that the Liberals are aware of concerns about UNRWA's neutrality and that the government has negotiated regular updates for Parliament and more robust oversight, including: regular site visits, a systematic financial screening process for senior UNRWA staff, training for UNRWA employees on "respective neutrality" and the appropriate use of social media.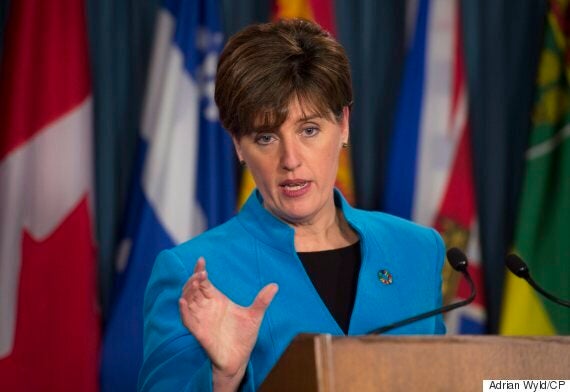 After winning the Liberal leadership in 2013, Trudeau tried to reach out to many in the Jewish community whose votes and party donations had fled to Tories.
Wearing a yarmulke, he posed in front of Israeli and Canadian flags, telling them: "The Liberal Party will have Israel's back – but not because it's in our political interests to do so at home – but because it is the right thing to do on the world stage."
He appointed as chief Liberal fundraiser Montreal businessman Stephen Bronfman. And he spoke out against the BDS movement, saying it had no place on Canadian university campuses.
Liberals promised to keep supporting Israel
On the campaign trail last year, the Liberals also took great pains to tell the Jewish community that Canada's support for Israel would not waiver.
Montreal's Liberal candidate Anthony Housefather — now the local MP — assured constituents in Mount Royal for example, the riding with the second largest Jewish community in Canada, that the Grits' votes on Israeli and Palestinian matters at the United Nations would not change.
The Tories, however, pointed to comments by Trudeau and later Foreign Affairs Minister Stéphane Dion who suggested Canada should become a more "honest broker" in the Middle East. Robert Libman, Housefather's Tory challenger in last year's election, told HuffPost during the campaign, that that phrase is interpreted by many to mean "watered down support for Israel" as a way to "to get along with the United Nations."
Refuelled by Bibeau's announcement, the Conservatives and several candidates for the party's leadership sought to fundraise on the issue this week, calling the Liberals' support for UNRWA "troubling" and a transparent attempt to regain a United Nations Security Council seat in 2021.
Tories call the move 'despicable'
Quebec MP and leadership candidate Maxime Bernier described the Liberals' $25-million pledge as "despicable."
"UNRWA gives money to Hamas. This terrorist group preaches violence against Israel, and excuses the killing of Jewish children," he wrote in fundraising email.
Saskatchewan MP and fellow leadership contender Andrew Scheer suggested the Grits were pursuing an unprincipled foreign policy and asked supporters to sign a petition urging for UNRWA to be defunded.
Ontario MP Kellie Leitch, another challenger, sent an email titled: "Have they lost their minds?" Renewing funding to UNRWA sends a signal to Canada's friends and allies that is "horrifying," she said.
Meanwhile, the Centre for Israel and Jewish Affairs (CIJA), which was consulted before Bibeau's announcement, said it continues to have "serious reservations" about funding UNRWA.
"Have they lost their minds?"
"Hamas is notorious for diverting funds and materials provided by the international community intended for humanitarian aid to terrorist purposes," CIJA chair David J. Cape stressed.
Still, he said, he appreciates the federal government's acknowledgement of his group's concerns and will continue to advocate for strong accountability measures to ensure Canadian aid isn't putting the security of Israelis at risk.
"Our approach is to be engaged, not disengaged," Bibeau told reporters. As a member of UNRWA's oversight board, she pledged, Canada will remain vigilant.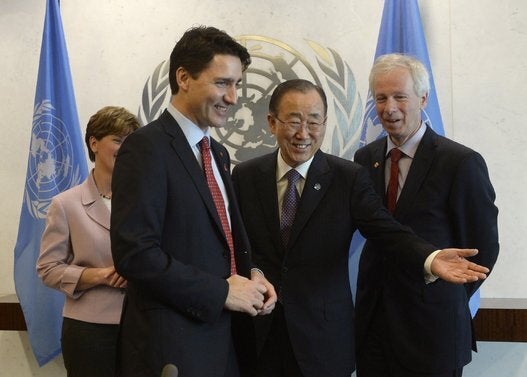 Trudeau At The United Nations