Earlier this week, Gap was under fire for what became a very controversial ad campaign for their new line of athletic kids wear, Gap Kids X ED.
In the photo above, it appears as if a taller white girl is using a younger black girl as an armrest, which many Twitter users found offensive, and had no problem sounding off about:
However, things have taken a slight twist.
Turns out the Internet missed one key fact— the two girls are actually sisters.
Late Sunday morning, the girls' mother, actress Brooke Smith who is best known for her role as Erica Hahn in "Grey's Anatomy," tweeted out in response to an article on The Root, which called out Gap for "giving off racially-charged controversy."
Fanny Grace Lubensky (the girl resting her arm), 12, is Smith's biological daughter with husband Steve Lubensky and nine-year-old Lucy Dinknesh Lubensky was adopted by the pair back in 2008.
While the pose may seem to be a little bit more appropriate now as it has been revealed the two are siblings, many still find the photo to be problematic, as it can convey casual racism — and Smith agrees.
"This is one of many photos that was taken," the actress later tweeted. "Perhaps they should just use the others then."
Smith later went on to tweet that she's "all for" an open and honest discussion on race in America, but doesn't think Twitter is the best place for it.
In a statement to Fortune, Gap spokeswoman Debbie Felix apologized to anyone who took offense to the ad, "As a brand with a proud 46 year history of championing diversity and inclusivity, we appreciate the conversation that has taken place and are sorry to anyone we've offended."
The publication also reported that the company plans to remove the image, but will move forward with the campaign.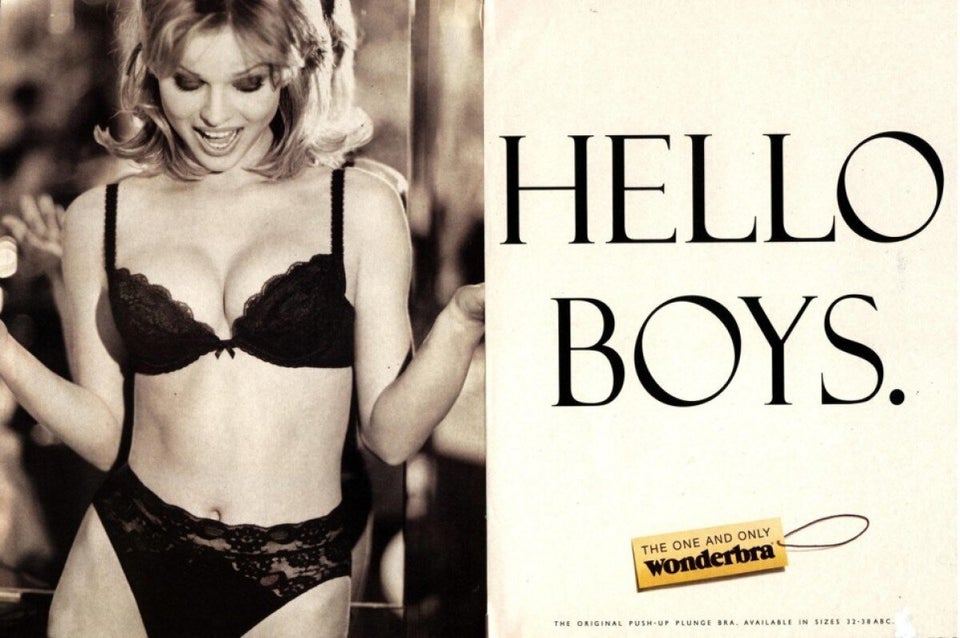 100 Controversial Ads
Popular in the Community