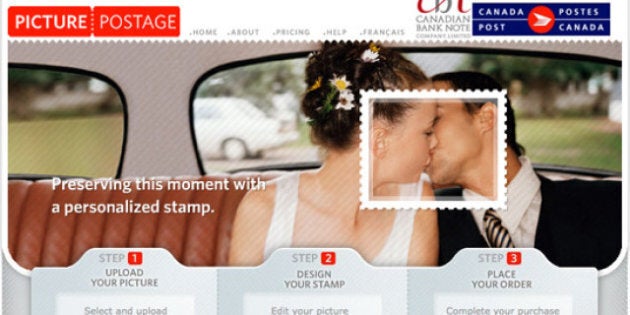 You put oodles of energy into making your pre-wedding correspondence a reflection of you and your fiance's individuality, so why not extend the personalization of your nuptials to your thank you cards with one-of-a-kind postage stamps?
Offered through the United States Postal Service and Canada Post websites, picture perfect stamps couldn't be any easier to create. Simply upload one of your fabulous wedding photos, design your stamp and place your order.
Sure, customized stamps cost more than standard postage, but how many people have their own commemorate wedding stamp?! The postage will be a meaningful keepsake for you and your groom and your guests will love the sneak peek of their favorite newlyweds' special day.
It can take a few months to get your wedding photos back from the photographer, but you won't likely want to wait that long to deliver your thank you cards. Ask your wedding photographer to send you a few edited samples from your big day and you can use your favorite as the image for your stamp.
Looking for some other DIY wedding inspiration? Follow these trendsetting Pinners.