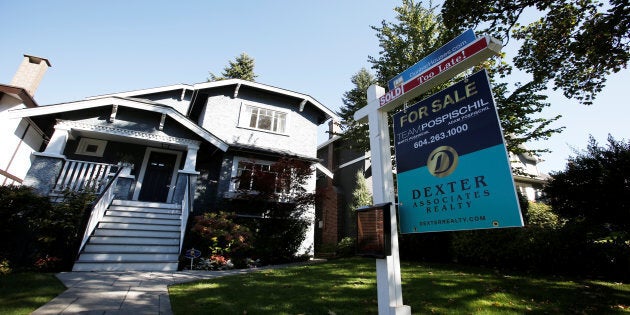 More than two in three Metro Vancouver residents want to see housing prices fall, and some of them are people who actually own homes, according to a new poll from the Angus Reid Institute.
According to a poll from the Angus Reid Institute, just over a quarter (26 per cent) of residents say prices should fall by about 10 per cent, while more than two-thirds (36 per cent) would like to see a decline around 30 per cent.
Metro Vancouver residents by and large cite speculators as the top causes of high housing prices: 59 per cent blame investments by foreign buyers, while 43 per cent say it's wealthy people in general who are driving up prices.
Nearly four in five residents (79 per cent) support more government involvement in order to regulate the housing market, and agree on a wide variety of policies to do so. An overwhelming majority support speculation taxes for homeowners who don't pay taxes in B.C. (88 per cent), an extra property transfer tax on buyers from outside of Canada (85 per cent) or on anyone who doesn't pay taxes in B.C. (83 per cent), and a vacancy tax on investor-owned properties that are not occupied (83 per cent)
Homeowners equally likely to be on opposite ends of spectrum
Homeowners are somewhat divided on what they'd like to see in the next few years, though nearly half would like prices to fall. About three in 10 (31 per cent) would like to see prices stay the same, but an almost equal number would like to see them drop by about 10 per cent (29 per cent). Vancouver homeowners are also equally as likely to be on opposite ends of the spectrum — 20 per cent would like prices to keep going up, while the same number would like to see prices to fall significantly, by 30 per cent or more.
TD Bank chief economist Beata Caranci said a foreign buyer ban "would create an initial knee-jerk reaction with a drop in sales." But "because we're in a strong demand market, sales would subsequently level off and recover."
However, foreign buyer taxes implemented in Toronto and Vancouver have reduced foreign demand, according to senior Canada economist Stephen Brown at Capital Economics in London.
Of those who currently own a home in Metro Vancouver, 28 per cent say current housing prices are hurting them, while 30 per cent say it's a benefit. Renters have much more consensus, with 75 per cent saying prices are having a negative impact.
The Metro Vancouver poll was based on an online survey conducted from May 25-29 among a representative randomized sample of 719 Canadian adults who are members of Maru Voice Canada. A probability sample of this size would carry a margin of error of +/- 3.7 percentage points, 19 times out of 20.
With files from Daniel Tencer