In March, just a few weeks after the Canadian government announced it was shutting down the Immigrant Investor Program, average house prices in greater Vancouver suffered their biggest month-on-month fall on record, plunging more than 11 per cent. This came amid a three-year period of price volatility so severe that it has never been matched in the history of the city's real estate market.
Wait, let me try that again. In March, just a few weeks after the Canadian government announced it was shutting down the Immigrant Investor Programme, the Home Price Index (HPI) for Greater Vancouver continued to rise to near-record levels, amid what real estate board chief Ray Harris called "steady and stable market conditions."
Which of the preceding paragraphs is accurate?
Both of them. And therein lies a problem for anyone trying to get a handle on Vancouver's property market, and whether the cancellation of the Chinese-dominated Immigrant Investor Programme (IIP) is a game-changer or of utter irrelevance.
The apparent disconnect between average prices and the Real Estate Board of Greater Vancouver's (REBGV) preferred price metric, the HPI, has been noted on plenty of occasions. In contrast to the average-price calculation (total sales value divided by total sales), the HPI employs a sophisticated formula to track the price of a typical or benchmark property, creating a "like-for-like" price comparison. The 26-page explanation of its formulation describes it as "a reliable, consistent, and timely way of gauging changes in home prices."
Critics have dubbed it the "Franken-number." That's a little unfair, since the reason for devising an alternative indicator to average prices makes perfect sense: Average prices do not take into account month-to-month variance in the type or location of homes being sold.
The net effect of the HPI formula is to flatten out the peaks and valleys that can beset average price charts. REBGV chief economist Cameron Muir told me the HPI is a "much more robust" pricing measure than average prices, in part because it "takes that volatility out of the equation. It gives us a better handle on where pricing trends and directions are going."
But what if the volatility itself, as opposed to the price point in any given month, is telling an important story?
Lest there be any misunderstanding, I have no doubt the HPI is a superior measure of prices in Vancouver compared to other gauges, including average prices. But the fact that the HPI has obscured the extreme and unusual volatility in average detached home prices may itself be a problem. Few home buyers or sellers are likely aware that it is even occurring. It certainly hasn't been widely reported.
Since early 2011, average house prices have changed direction by a factor of 10 per cent or more five times. Such volatility had never happened before, and the swings are getting wilder. Between June 2013 and February 2014, average prices soared 22 per cent, hitting a record $1.4 million. As noted earlier, this was followed by a one-month price drop of more than 11 per cent (to $1.2 million), the greatest plunge in a single month on record.
Yet not a single report on the March stats highlighted this fact. During the 2008-2009 global financial crisis, 10 per cent swings occurred twice. Before that, you have to go back to 1996, when pre-handover immigration from Hong Kong dried up, to find a 10 per cent swing downwards (in that case it took eight years before an upswing made up the lost ground).
So the 2011-2014 average-price swings have been very unusual. This is beyond dispute.
It's still too early to tell whether the announced cancellation of the 28-year-old IIP is having any effect on the market. However, the current spate of price volatility roughly coincides with a period of widespread doubt over the fate of the IIP, a scheme which made Vancouver the world's most popular destination for millionaire immigrants. In 2010, its benchmarks were doubled. In 2012, new applications were frozen and rumours that the scheme would be shut down swept the Chinese immigration industry.
Although the federal government announced in February that the IIP would indeed be cancelled, this decision only goes into effect in June, when the federal budget is passed. That is when more than 60,000 rich would-be immigrants will be informed that their bids to move to Canada have been scrapped. About 40,000 of these applicants, representing 12,000-15,000 households, had hoped to move to Vancouver.
How many of these had already bought homes in the city? And how many will be seeking to sell, when their dreams of living in Vancouver are officially dashed?
This was first published in the South China Morning Post Hongcouver blog, devoted to the hybrid culture of its namesake cities: Hong Kong and Vancouver.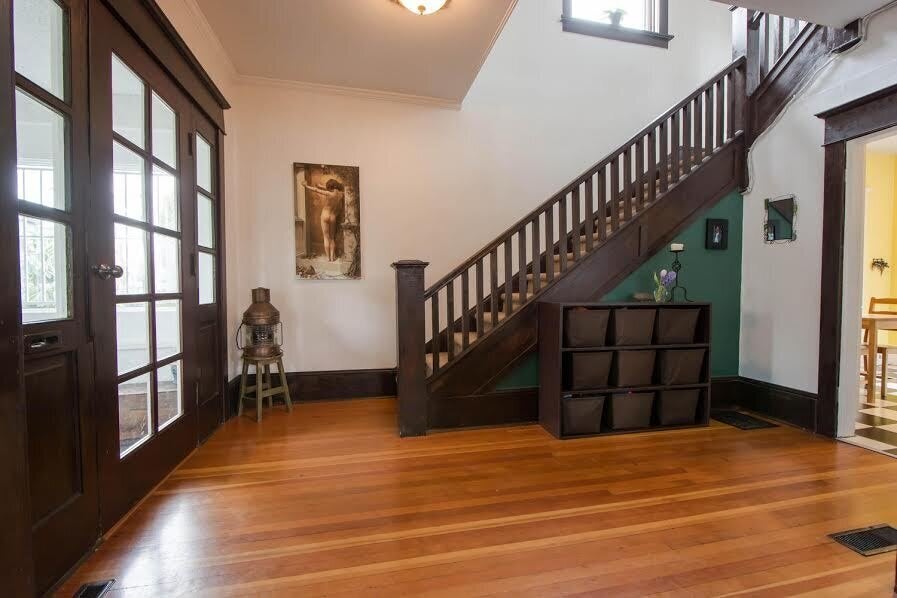 Cheapest House In Vancouver, April 2014
Popular in the Community