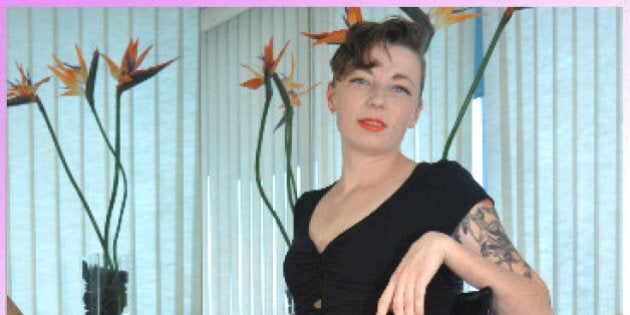 Like many couples, "Tom" and his wife wanted to spice up their sex life. But they needed someone who could meet their specific needs — someone who knew how to work around Tom's wheelchair and cerebral palsy.
"I'm limited in certain ways in the bedroom. I like to have fun where I can and have someone else there to explore and have different options with," says Tom, who doesn't want his real name published.
Tom and his wife turned to Sensual Solutions, a Vancouver business that connects "intimacy coaches" with clients who have physical disabilities.
Tom, who is in his mid-30s, manages many daily activities on his own, but says using the service adds another level of intimacy and confidence to his life.
"I usually feel good and relaxed. The feeling is really fun. I feel almost high for a few days, I'm feeling really good about myself," Tom tells The Huffington Post B.C.
While discussion around sex is wide open these days, the topic is hardly mainstream when it comes to people with disabilities.
"There's all kinds of stereotypes that once you have an injury, that you are no longer a sexual being, that you are no longer valid of love and of intimacy and that you should forget about that, suppress that and keep that in the back of your mind," says Trish St. John, owner of Sensual Solutions.
St. John used to be a booking agent for a popular escort agency in Vancouver. She soon discovered high demand from disabled adults as well as parents of teens with special needs, but there was nothing that catered to those clients.
After talking to people in those communities, she was horrified to discover that many had reported unpleasant experiences with sex workers. The clients said they were treated with little care and no compassion.
"I've heard stories about people who want to explore sex, but they have nowhere to go. Disabled people who are in hospitals or care homes can talk about it but they can only go so far," she said.
St. John opened her business in 2011, providing "sensual touch and erotic coaching" to people with physical challenges. Her clients — mostly men and couples — have suffered strokes, or have complications from spinal cord injuries, Parkinson's disease, muscular dystrophy, multiple sclerosis, and polio.
As "director of pleasure," she selects what her employees carefully. They must have some form of health care experience, such as nursing, massage therapy, or occupational therapy.
Nico, 24, is a social worker who also works for Sensual Solutions.
"I never know what to expect. Sometimes I'll do a bit of massage and talk. Then we take off our clothes, do some body play. We'll do some kissing and then we have intercourse for a while. In my experience, most folks want full service," said Nico, who doesn't want her full name publicized in order to protect her day job.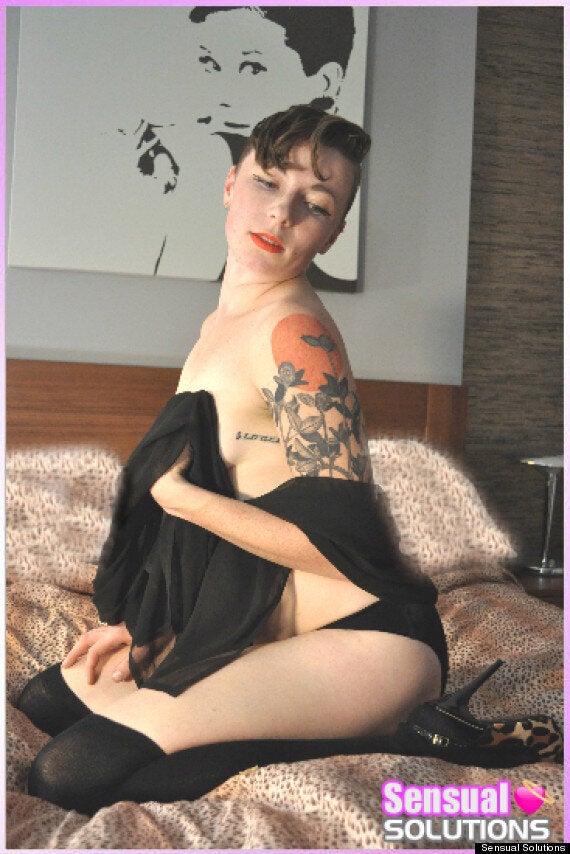 Balancing clients' physical needs in a safe environment is just as important as fulfilling their fantasies. Nico believes that her background gives her a unique skill set which includes non-verbal communication; she uses a talking board to communicate with clients who have speech problems.
"I think navigating consent isn't just one static thing as yes or no. It's like having check-in,s and if your client doesn't communicate verbally, understanding what 'stop,' or 'this is awesome,' looks like is good feedback," she told HuffPost B.C.
So what's the difference between an intimacy coach and a prostitute? Not much, admitted Nico.
"Those are two different job titles and I conduct my job in exactly the same way whether the client is disabled or not," she said. However, Nico does believe that skin to skin contact can be very healing and profound.
At $225 an hour, St. John says most people have to save up and make appointments sporadically, while others can afford to schedule visits on a regular basis.
Nearly 60 clients have used Sensual Solutions since it opened. St. John hopes to expand her business to Vancouver Island, Alberta, and Toronto in the near future.
"When I go to a cocktail party, I'll tell them I'm a madam, for fun. They look at me with such disdain. But then I'll say my clients are all handicapped and all of a sudden they change. They tell me it's a wonderful thing I'm doing."
St. John is working with EASE, a Canadian organization educating people about the obstacles that those with disabilities face when it comes to sexuality.
"I'll continue to advocate for people with special needs, because everyone should have equal opportunity, it's only fair," she said.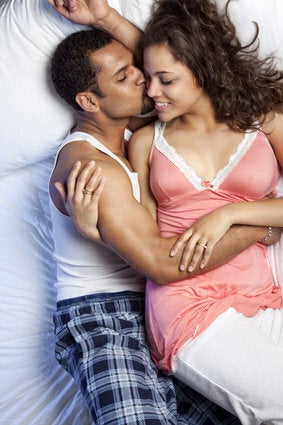 Sex Tips For Overly Busy People
Popular in the Community