Noam Chomsky may be 86, but he doesn't pull his punches.
In a recent interview with Ezra Levant, the famed U.S. linguist and social justice activist took the Canadian commentator to task over freedom of speech.
Levant interviewed Chomsky in a video chat for his new website, The Rebel, and free speech was at the top of the agenda. Levant wasted no time in asking why the left doesn't care as much about freedom of speech now as it did in the 1960s.
"Why [is it] today's leftists are the enforcers of speech codes?" Levant asks.
"I don't think that's true at all," Chomsky answered.
Levant then asks Chomsky "aren't there more speech codes being enforced by leftists now than ever before?"
"That's a dramatic exaggeration," Chomsky said. "The restrictions on freedom of expression come from the corporate sector and the state sector and they're pretty rigid."
The two don't find a lot of common ground on the issue. Watch the full interview at The Rebel.
Just after the 20-minute mark, Levant moves on to foreign affairs and asks Chomsky if it's a sign of anti-Semitism that the international community is "obsessing" over Israel while "ignoring" Syria's Bashar Al-Assad and the Islamic State.
"That's like asking me do I agree that the moon is made out of green cheese," Chomsky replied without missing a beat.
"How can you say they're not criticized?"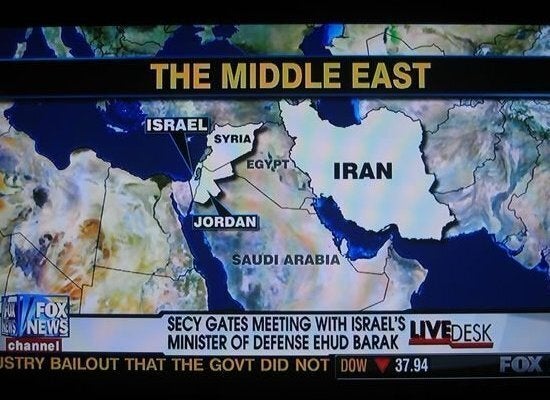 Spectacular Fox News FAILS
Popular in the Community