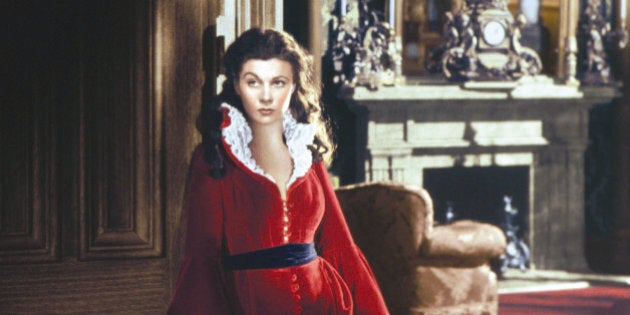 When one thinks of screen legend Vivien Leigh, one invariably also thinks about her arguably most famous role –that of Southern belle, Scarlett O'Hara.
Leigh and O'Hara became forever intertwined after "Gone With The Wind" earned the actress a Best Actress Oscar in 1939 and the raven-haired beauty went on to star in another Academy Award-winning performance as Blanche DuBois in "A Streetcar Named Desire."
"The archive was donated by Leigh's children, and has never been available for the public to see until now. It contains intimate diaries, annotated film and theatre scripts, her awards, as well as personal letters to friends and colleagues - such as T S Eliot, Tennesse Williams, Marilyn Monroe, Winston Churchill and the Queen Mother."
What the archive doesn't contain, as far as we know, are costumes from her famous films, and as fashion and movie buffs, we're a bit disappointed that we can't go across the pond to bow at our version of Graceland.
So, in honour of Leigh's astounding portrayal of the willful, Ashley Wilkes-obsessed ballgown wearer, we take a look at the fashion lessons only Miss Scarlett could teach, in GIF form, natch.
Lesson 1: One must always wear feathers on the shoulders in case you need to shrug glamorously.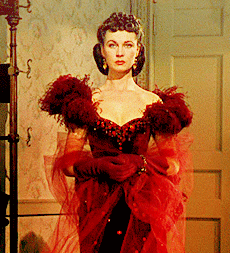 Lesson 2: Hat bows give you great wind resistance when reaching for treats you shouldn't be eating.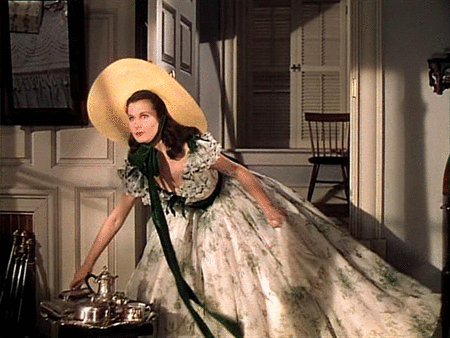 Lesson 3: Roomy sleeves give you an extra edge when you're downing shots of booze.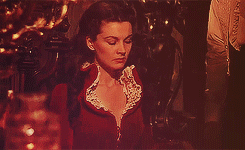 Lesson 4: One doesn't have to speak when you wear frilly neck collars. They speak for themselves.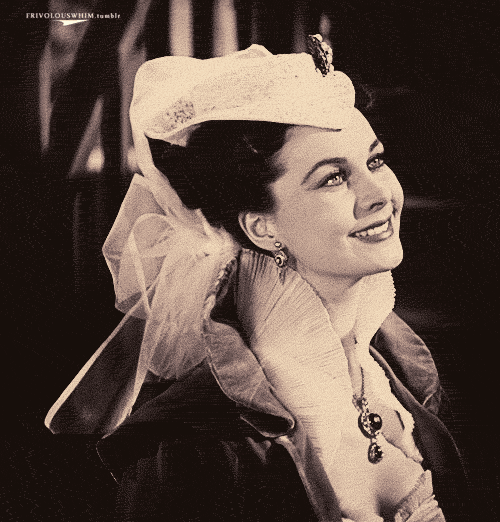 Lesson 5: One needn't be afraid of "war" when one wears their hair half-up.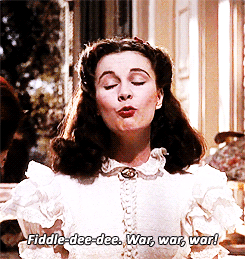 Lesson 6: Males will help you walk downstairs when you wear a gown that won't allow you to fit through doors.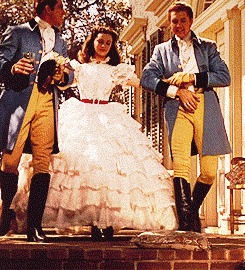 Lesson 7: A Peter Pan hat brings out the smile in your eyes.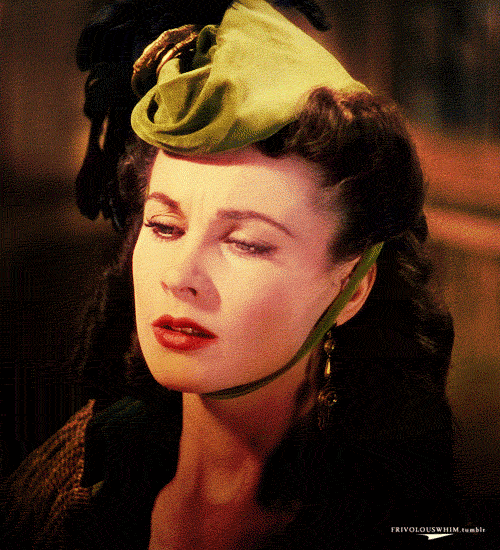 Lesson 8: Green velvet makes all the girls jealous.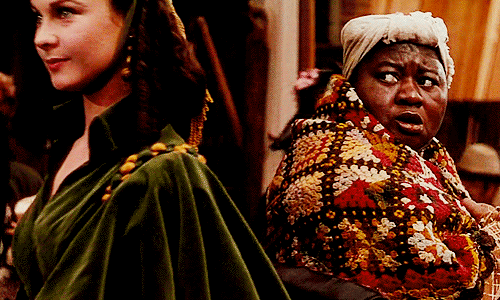 Lesson 9: Style your hair extra curly so your chapeau can sit neatly on top of your pretty little head.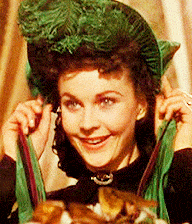 Lesson 10: But don't let those curls grow too long or you're asking for a tugging.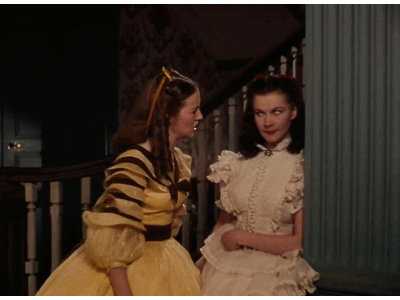 Popular in the Community