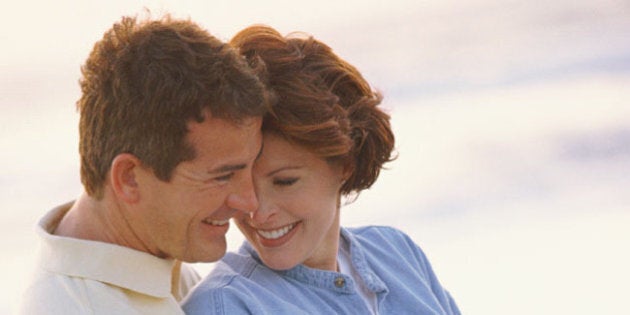 This summer has been a summer of firsts for my husband and me. Although we have been together for 22 years, and married for almost 17 of those, this is the first time in 12 years (note: our oldest daughter is 12) where we have finally managed to make us a priority again.
Now don't misunderstand....despite the fact that we have three children, we still do try, as best we can, to spend time together, go on "date nights," grab lunch during the week, or just plain hang out. But time is always limited or restricted and we always feel that we are on the clock with a babysitter.
But this summer has been different.
For the last month, two of my three children have been at sleepaway camp. This leaves us with one child to bathe, put to bed, and clean up after. Easy, easy, easy. There is no fighting or arguing and our role as mediators has been put on hold, at least temporarily.
All of a sudden, we have found time to talk to each other. By 8:30 each evening, our responsibilities, for the most part, have been completed.
On two occasions in the last month, first for an old friend's wedding, and then for a good friend's birthday party, we have really been able to let loose. We could relax and enjoy ourselves without worrying about getting up early the next morning to take someone to dance or another to play rehearsal. And we have been enjoying ourselves, immensely, sometimes doing a whole lot of nothing. And we do not feel guilty about it, not one bit.
What have we learned with our kids at sleepaway camp?
Our biggest lesson learned this summer is that life does get easier as our children get older and start doing their own thing. Yes, small kids small problems, big kids, bigger problems...yada yada yada...we know all that. However, the mere logistics of caring for our children has changed immensely. These little people are now able to do so much for themselves. A time we thought would never come! There is no more being woken up to a tiny voice calling from the bathroom to be wiped, or for shoes to be tied or for hair to be brushed. All these details, which in themselves are not difficult or taxing, are no longer our responsibility.
#2 We actually still like each other.
Given the amount of time we have been together, it is easy to take for granted the fact that we really can finish the other's sentences, we know for the most part what the other is thinking, and we can appreciate each other's wit and sense of humour. We have discovered that when we do go out, we still have what to talk about. And believe it or not, it is not always about our children (only some of the time).
#3 We still know how to have fun.
We have not (yet) turned into those people who do not know how to let their hair down or who frown upon everything. We have discovered that given the opportunity, we know how to enjoy ourselves, each other and our friends. Perhaps when we first had children, for a while anyway, we lost sight of ourselves and our relationship with each other.
We are all busy, and life gets in the way sometimes. It's very easy to lose sight of what's important when we feel we are too busy to nurture it. But I am happy to say that for us, anyway, our children being away this summer was a good reminder that we need to be more attentive to one another, spend more time with those we love, and not take for granted what we have. And that, given the right time and opportunity, we too, have been able to get our groove back.
Author: Sari Shaicovitch is a Registered Social Worker and therapist in private practice in Toronto, who specializes in anxiety, depression, infertility, self esteem, and a consultant in third-party reproduction. She is an expert in cognitive behavioral therapy and infertility counselling. You can read more from Sari at HerMagazine.ca, where she is a regular Contributor. To contact Sari, click here.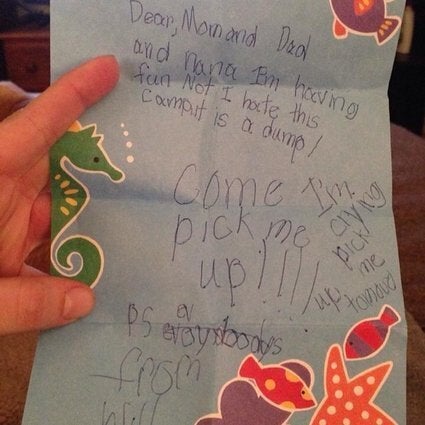 Hilarious (And Kind Of Sad) Letters From Camp
Popular in the Community