I recently visited the Fancy Food Show and was struck by how many women are hanging up their business suits and high heels and putting on aprons and hairnets and entering the food business -- specifically baked goods and healthy meal options.
One of my favourite movies of all time is the 1945 version Mildred Pierce. Although it's also a bit of a crime drama and tale of mother/daughter conflict, its story line involves a woman who earns her independence by baking pies and opening a successful restaurant.
Over the past 15 years, the number of women-owned businesses has risen by 54 per cent and many women choose to follow their passions when starting a business. Most of the "bakerpreneurs" I spoke to had interesting stories about what led to their choice of food as a second career option.
Beth George, an attorney, created her line of Spelt Right products because she believed her son's ADHD symptoms stemmed from food allergies. Shira Berk, a former PR executive, loved to make cookies for her friends and she challenged herself with coming up with tasty, gluten-free options. Her vision into Goodie Girl Cookies. What both women have in common is that they went way beyond the "hobby mommy" phase of business development, investing resources and time in professional business coaching and research.
The keys to running a successful baked goods business include:
Ensuring the business can be scaled-up. Finding a cost-effective commercial kitchen and efficient system of baking/packaging is critical.
Building a great sales and distribution system -- online and offline. Retail sales can be tricky. Successful bakers have their manufacturing worked out before they attempt to go big time. They find the right co-packing resource and use non-disclosure and non-compete agreements to protect their product lines.

Possessing flexibility, persistence, and the agility to maneuver around road blocks, but enough self-honesty and humility to know when something isn't working well

Investing in branding/marketing. Your image needs to be as appetizing as your food.
Successful women in the food industry have let other "cooks into the kitchen" too, while still keeping control of their vision and recipes. Both Berk and George have sought the help of experts, both inside and outside the food industry.
If you decide to turn your cookies, pies, cakes, bread, or candy into your next career, don't be afraid to talk to successful food professionals and seek out professional guidance, aligning yourself with partners and helpers with recipes for success.
Even Mildred Pierce enlisted others in making those pies!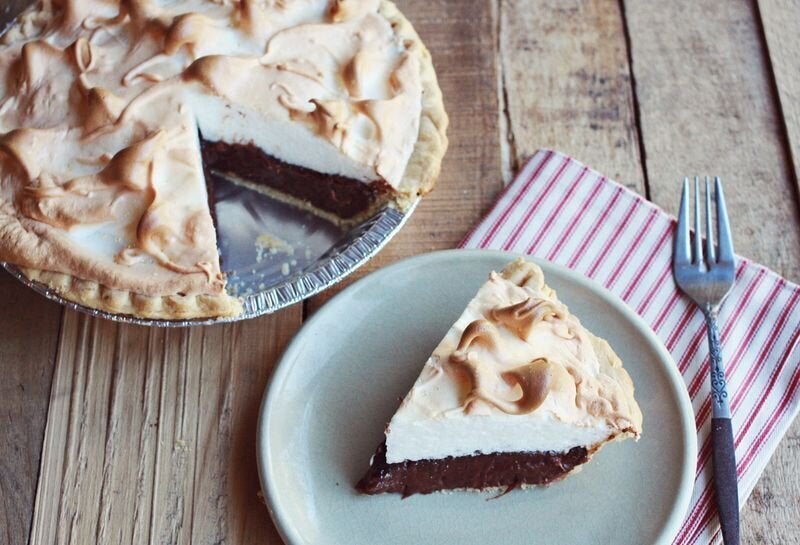 Pie Recipes