UPDATE: Whitney Beall has been sentenced to 12 months probation, 10 days of vehicle impoundment and had her license suspended for six months after pleading no contest to the DUI, according to NBC News. She also received 150 hours of community service and 10 days of weekend work release.
A 23-year-old Florida woman has been charged after she posted a video from her phone saying she was driving drunk.
Whitney Beall, 23, was arrested on a DUI charge after two people called 911 to report that a woman was broadcasting her expedition on the live streaming app Periscope, according to Bay News 9.
"I just saw this girl on Periscope driving drunk. She doesn't know where she is," said one of the callers.
In a clip of the video below, Beall tells her followers she's going to try to make it home without getting a ticket.
"I am drunk beyond belief, people," she says.
Lakeland police Sgt. Gary Gross told Bay News 9 that an officer downloaded the app to watch the video feed himself. He was then able to figure out Beall's location and pulled her over. She later failed a sobriety test.
"I got to tell you I was a little shocked," Gross told WTSP. "After 30 years of law enforcement I hadn't seen anything like this before."
Her lawyer also said in a statement that he planned to enter a not guilty plea when Beall's court date is set.
While Beall could have injured several people, she and other road users were lucky: she ended up with just a flat tire.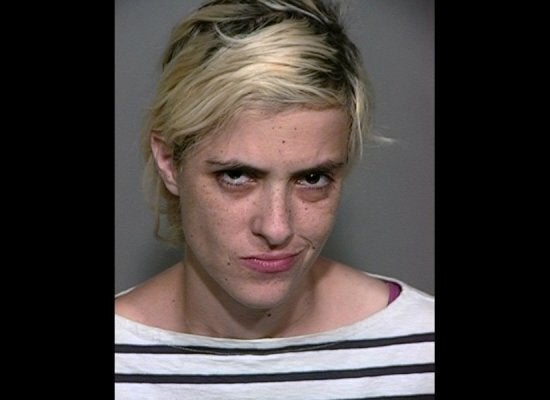 Celebrities With DUIs
Popular in the Community