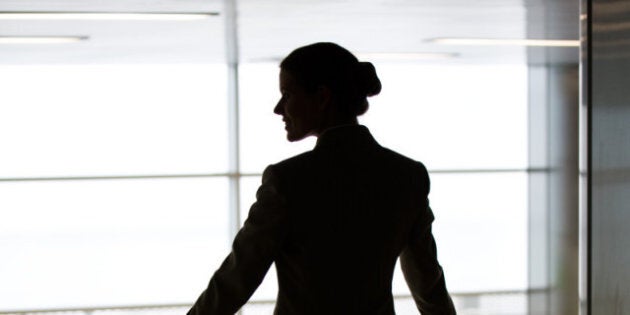 Canada is lagging behind to support women in leadership roles, and the shortcoming is noticeable both on a local and international scale.
From the absence of Canadians in celebrity-filled lists to empty seats in board rooms, two notable organizations have called out the lack of women leaders.
The Conference Board of Canada revealed Wednesday the number of women in senior management positions has barely changed in the past 22 years leaving men more than twice as likely to hold these positions. In 2009, women made up 48 per cent women of the labour force, yet only 0.32 per cent held senior management positions, according to the report.
"Now that the rousing early days of feminism are behind us, perhaps we have become complacent about the success of women in senior management," Anne Golden, president and chief executive officer at the board, said in the report.
HuffPost Canada has put together a list of Canada's most influential leaders today who excel in their own fields. Who do you think are Canada's most influential female leaders?
In middle-management levels, which includes managers and directors, men were still 1.5 times more likely to have these positions.
"Between 1987 and 2009, the proportion of women in middle management rose by about 4 per cent. At that rate, it will take approximately 151 years before the proportion of men and women at the management level is equal," Golden says.
Canada On An International Scale
This news comes days after Forbes' list of the world's 100 most powerful women which includes influential political figures, business powerhouses and newsmakers. This year's list was led by Chancellor Angela Merkel, and includes Lady Gaga , Hillary Clinton and Arianna Huffington president and editor-in-chief of the AOL Huffington Post Media Group.
This year not one Canadian made the cut. A Canadian woman hasn't been on the list since 2005, when Louise Frechétte, former deputy secretary-general of the United Nations, was given the nod.
Canada's absence on the list is particularly notable to Pamela Jeffery. She's the founder of the Women's Executive Network in Canada, an organization that also creates a top 100 list every year, but which focuses solely on powerful Canadian women.
"I was stunned, surprised and disappointed," she told HuffPost Canada. "How did they put the list together? Why is their largest trading partner not on the list?" she says.
Forbes has a distinct method to create the list based on dollars, prominence in the media and power base points.
The Huffington Post Canada contacted Forbes to comment on the absence of Canadians in its list, but had not received a response at the time of publishing.
The lack of powerful female Canadian leaders and the absence on international lists is not surprising to Tracey Rossignol, an advisory board member of the Women in Leadership Foundation , a national, non-profit organization in Vancouver B.C dedicated to advancing women in leadership.
"I doubt that most women in Canada would be surprised by the list. There are few Canadians, male or female, on the world's most powerful lists," she told The Huffington Post Canada.
Rossignol says that innovation is the key, and Canada simply lags behind other countries that nurture and create leadership opportunities for women.
Canada is definitely behind. About 82 per cent of Canadian public and private sector organizations that have attempted to achieve diverse workforces do not have strategies in place for women to develop leadership roles, according to the Women's Leadership Development Survey conducted by Mercer in March 2011.
But there are lists in Canada like the WXN top 100 list and PROFIT Magazine's list of top women entrepreneurs. Sammie Kennedy, the CEO and creator of Booty Camp Fitness Inc. was ranked No. 37 in PROFIT's list in 2010.
For Kennedy, the PROFIT list ranking raised her confidence and helped her set business goals for the future, while also giving her company a credible spot in the fitness market.
"In the case of women seeking to start up a business or in the beginning stages of entrepreneurship, it's very important to have strong role models," Kennedy says.
Alison M. Konrad, a professor of organizational behaviour at the Richard Ivey School of Business at Western University in London, Ont., agrees.
"It's great to have women who are stellar talk about how they also have children and successful marriages, yes you can have a rich life and be successful in your business career," she says.
Konrad says the visibility is there when younger generations listen to female leaders speak.
"Students get inspired. They come back re-motivated and empowered to really take the steps forward," she says.
Popular in the Community