 What if you could take a train from Boston to Montreal or hop on in Toronto and end up in Vancouver.
Three Canadian systems, Montreal, Toronto and Vancouver, are featured. Sorry Calgary, light-rail doesn't count.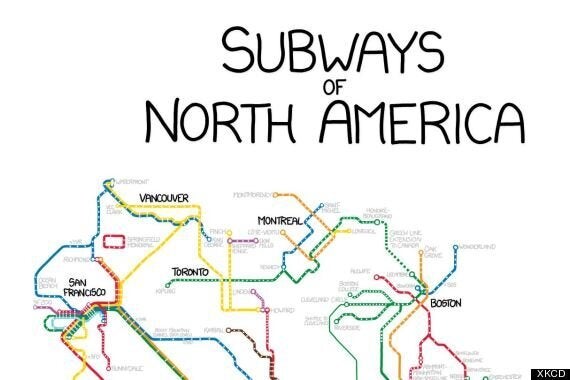 Click on image to see XKCD's full map.
On the imaginary map, an intrepid straphanger could continue north on Toronto's University-Spadina line and meet up with the eastern leg of Vancouver's SkyTrain system. If you're in Montreal you can hop on, head south and end up in downtown Boston. New Yorkers sick of winter weather can take a Puerto Rico submarine to San Juan. While Californians can head to the midwest with ease.
XKCD creator Randall Munroe also included one hilarious tip of the hat to the Simpsons. If you look in the upper-left hand side, you'll see the Springfield Monorail sitting all by its lonesome. No, the systems from Brockway, Ogdenville, and North Haverbrooke are not on the map.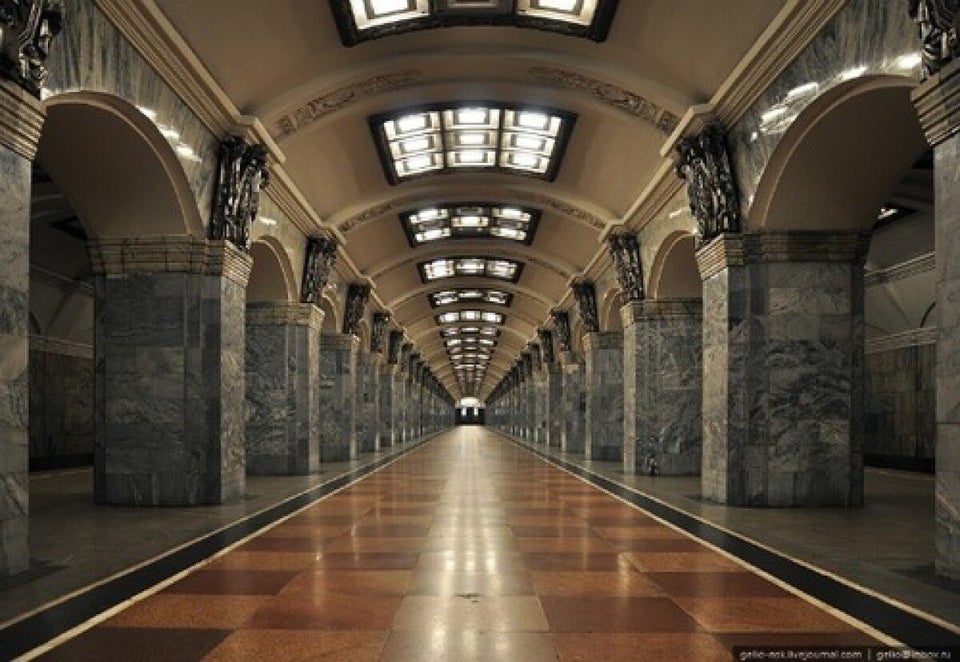 The World's Most Beautiful Train Stations
Popular in the Community