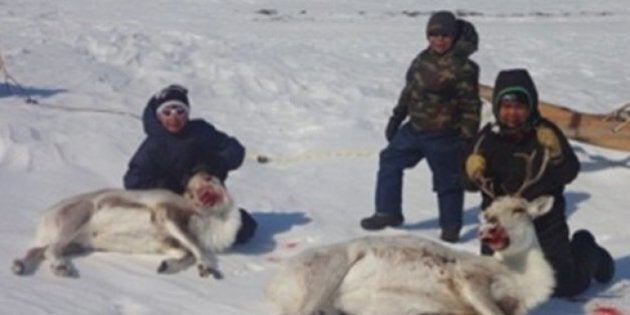 Few teenagers have ever hunted and caught a caribou, but for young people in Arviat, Nunavut, their first catch goes beyond excitement and into the stuff of legend.
"It's priceless… They're the happiest kids in the world," says Andrew Kuksuk.
He knows the feeling. The 19-year old guesses he catches 20 caribou a year.
Kuksuk helps lead Arviat's Young Hunters program, a community-run initiative that teaches young boys and girls in the coastal Arctic town traditional Inuit hunting techniques.
Kukik Baker, a community member who started the program in 2012, says she noticed a few years ago that there were few ways to teach young people how to hunt the rich game that surrounds the small town on the shores of Hudson's Bay.
"We wanted to create something for youth who don't get to see what their ancestors went through to get here," she said, "For kids who don't have fathers, or the means to go out on the land."
Many youth in Arviat, as in many Arctic communities, not only don't know how to hunt, but have no interest in fresh "country food" either. Children instead eat a lot of processed foods like chips and pop, and their health, as well as their families' pocketbooks, are suffering.
While the idea of children killing large caribou might make the average Canadian squeamish, hunting is more than just a way to supply the community with food. It's a traditional cultural practice that instills in young people an understanding of Inuit values.
That's why every Young Hunters program has three parts: short hunting trips, shop lessons where participants learn to make tools, and classroom sessions with elders who teach them why they hunt.
"[They learn] different values and beliefs, things like environmental stewardship, being respectful of all living things, working together, teamwork, cooperation, strength and unity," says Baker.
The sessions usually last about four months at a time. Baker says they learn how to make push sleds and carrying sacks, as well as tools like knives and slingshots. For many of them, the hunting trips are the first time they've ever slept in a tent or been away from home for more than a few days.
Their families are also seeing an attitude change in their kids.
"Parents have said that their children are happier, they want to attend school more regularly, and that their child wants to go out instead of sitting inside the house playing video games."
Elissa Curley's young son, Isaiah, followed his friends to Young Hunters. His grandfather taught him how to hunt when Isaiah was small, but he still enjoys participating, she says.
"It's just more like something to do instead of doing nothing," she says.
Louis Ulayok is 40 years old and says he has been hunting his whole life. As a program leader, he takes the young boys and girls out on trips that sometimes last up to a month. The game they hunt depends on the season. March was muskox, and now, in warmer weather, they're hunting seal, as the ice is safer to walk on at this time of year than the wet, boggy land, he says.
During these seal-hunting trips, Ulayok teaches the kids how to creep up on a seal using a three-foot piece of white fabric as a camouflage.
He says while the kids are fast learners and he loves passing on his knowledge, his favourite part is how happy they are every time one catches an animal.
Shirley Tagalik, a food security researcher in Arviat and Baker's mother, is not surprised the participants get such an ego boost from a successful hunting trip.
"If a child kills something, it's highly celebrated by the community. Culturally, it's a big event."
While their family's dinner table gets priority, Baker says the young hunters also share their catch with the wider community.
"When they're delivering or meat, or water or ice to the elders, they create bonds with the elders they're delivering the items to, [and] a special relationship with that elder."
Young Hunters isn't the only new program in Arviat with a focus on changing young Inuits' relationship to food. The community's youth-run TV station has aired programming on eating healthier and is taping a series featuring young people cooking traditional "country food" dishes. The town has its own greenhouse, as well as a food sciences program at the local high school that teaches students which crops grow up north and how to plant their own.
But Tagalik says finding steady funding for this program has been hard. They need money to buy equipment and pay their staff, but so far the program has had to survive off several small grants from different organizations.
The Northwest Territories has a similar program called 'Take a Kid Trapping' that is run through schools and funded by the territorial government.
Tagalik hopes to mimic that idea by recruiting some of the young men to write a curriculum so that Young Hunters can become a course at the local high school. That way, the program will have a steady stream of money to keep it going.
Andrew Kuksuk hopes he can keep teaching other young people a skill many worry will be lost to time.
"The tradition is fading, and we're trying to keep it alive."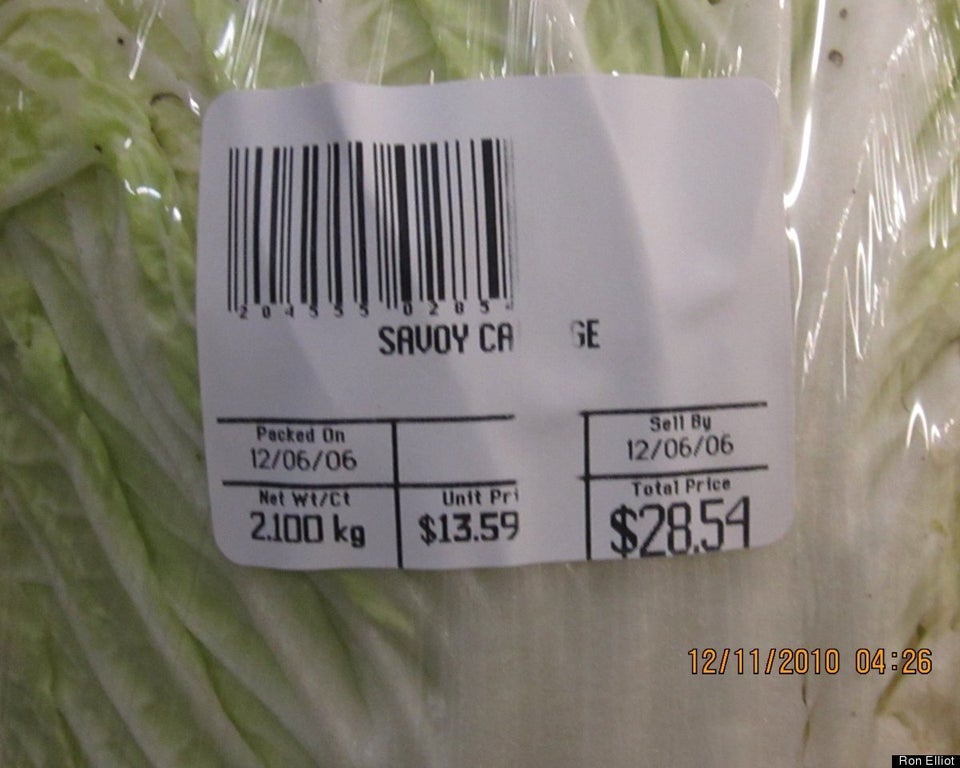 Crazy Northern Food Prices