Zendaya was belle of the ball at Monday night's annual Met Gala.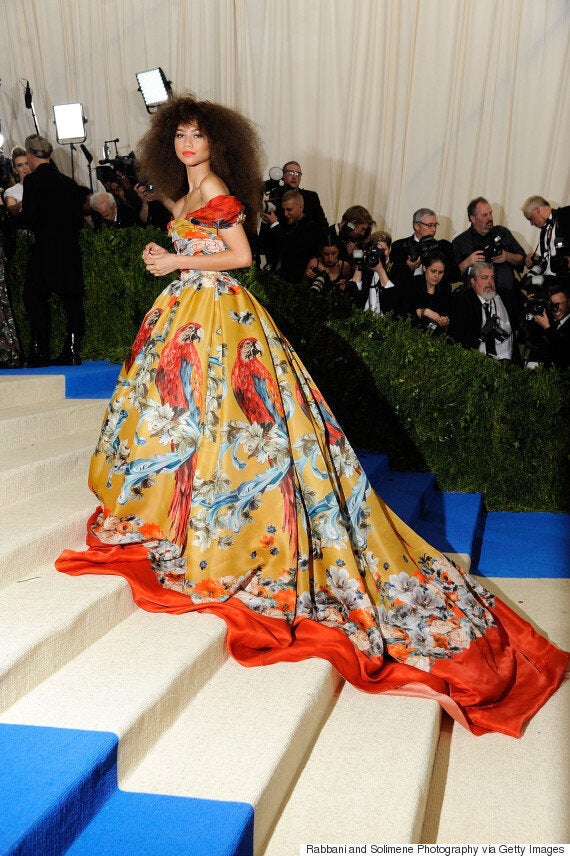 Twitter users also loved her style.
But this isn't the first time the former Disney star has opted for a natural hair look on the red carpet.
At the 2015 Oscars, Zendaya sported faux locs at film's biggest night. And while many praised her for wearing what some may have considered to be a taboo for an award show, E! host Giuliana Rancic had some contrasting thoughts.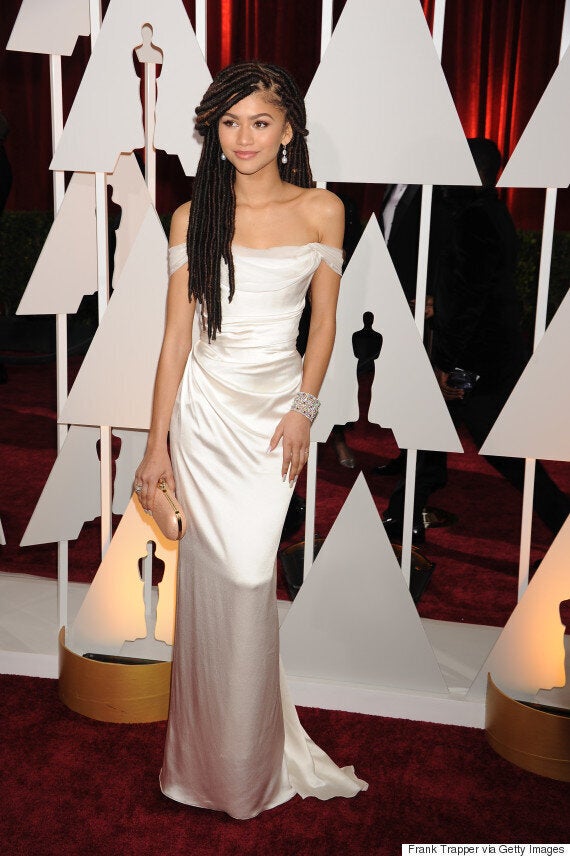 Zendaya quickly shot back at the entertainment journalist, writing on her Instagram page, "Comments like these are not only offensive to a large group of people, but borderline racist and largely wrong generalizations that only help to further reinforce a stereotype that has a deeply rooted negative history."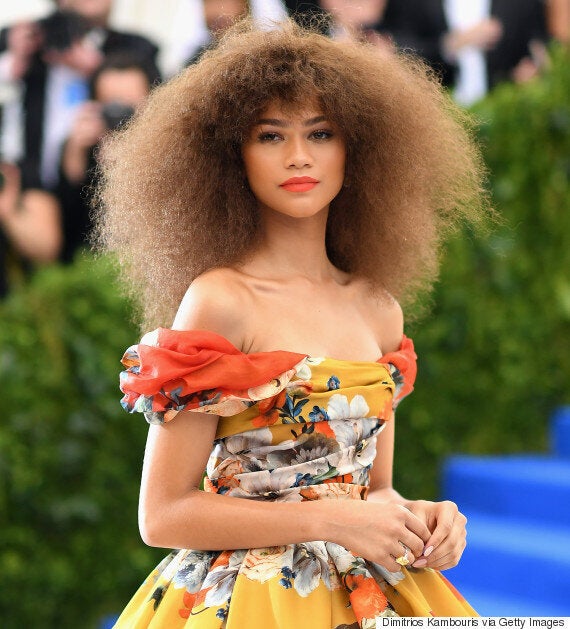 'Rei Kawakubo/Comme des Garcons: Art Of The In-Between' Costume Institute Gala - Arrivals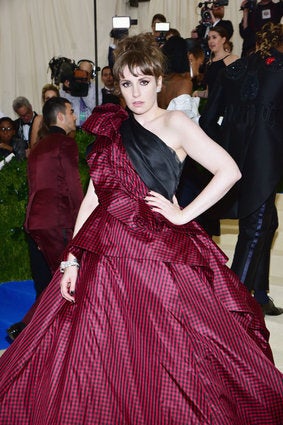 Sean Zanni via Getty Images
'Rei Kawakubo/Comme des Garcons: Art Of The In-Between' Costume Institute Gala - Arrivals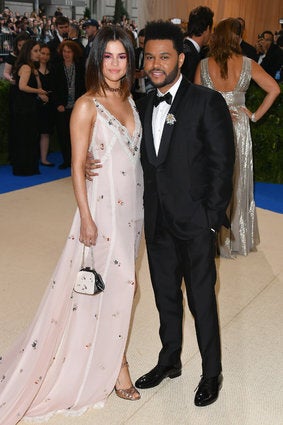 George Pimentel via Getty Images
'Rei Kawakubo/Comme des Garcons: Art Of The In-Between' Costume Institute Gala - Arrivals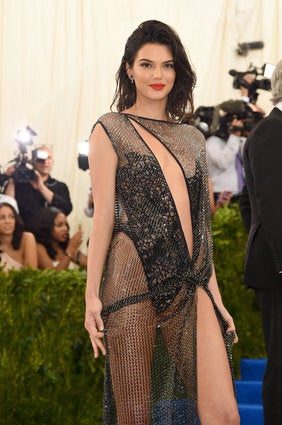 Jamie McCarthy via Getty Images
'Rei Kawakubo/Comme des Garcons: Art Of The In-Between' Costume Institute Gala - Arrivals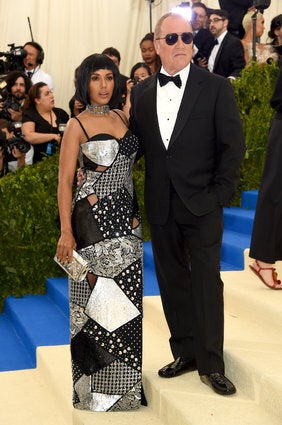 Jamie McCarthy via Getty Images
'Rei Kawakubo/Comme des Garcons: Art Of The In-Between' Costume Institute Gala - Arrivals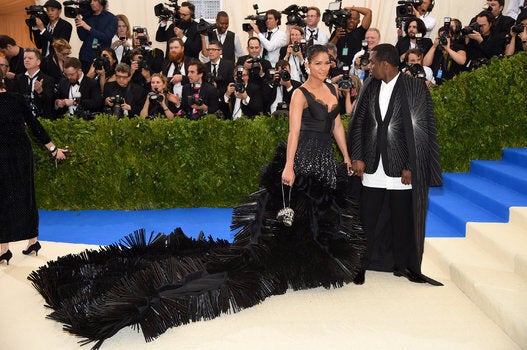 Dimitrios Kambouris via Getty Images
'Rei Kawakubo/Comme des Garcons: Art Of The In-Between' Costume Institute Gala - Arrivals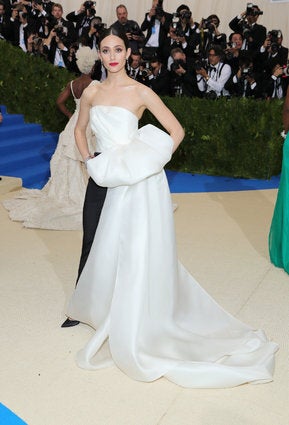 Neilson Barnard via Getty Images
'Rei Kawakubo/Comme des Garcons: Art Of The In-Between' Costume Institute Gala - Arrivals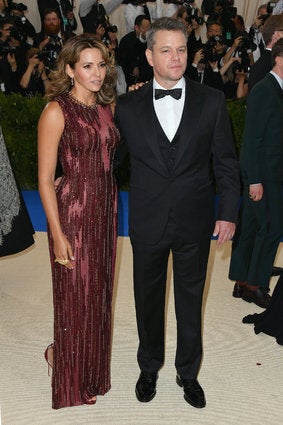 George Pimentel via Getty Images
'Rei Kawakubo/Comme des Garcons: Art Of The In-Between' Costume Institute Gala - Arrivals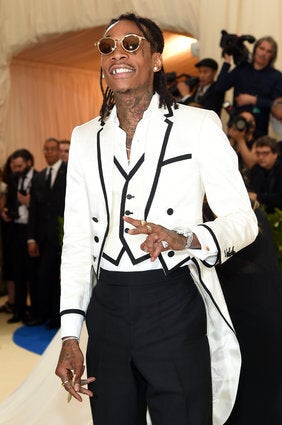 Jamie McCarthy via Getty Images
'Rei Kawakubo/Comme des Garcons: Art Of The In-Between' Costume Institute Gala - Arrivals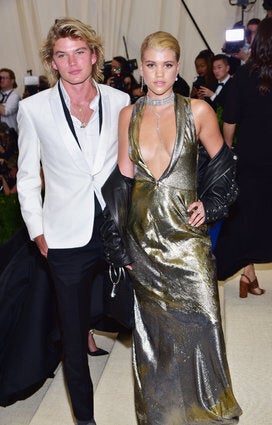 Sean Zanni via Getty Images
'Rei Kawakubo/Comme des Garcons: Art Of The In-Between' Costume Institute Gala - Arrivals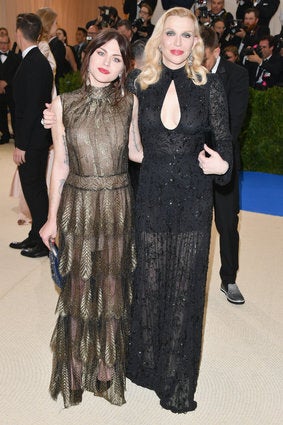 George Pimentel via Getty Images
'Rei Kawakubo/Comme des Garcons: Art Of The In-Between' Costume Institute Gala - Arrivals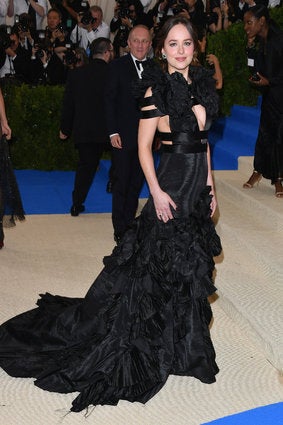 George Pimentel via Getty Images
'Rei Kawakubo/Comme des Garcons: Art Of The In-Between' Costume Institute Gala - Arrivals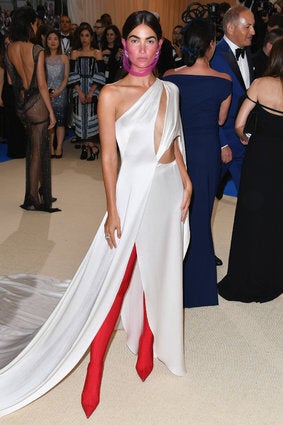 George Pimentel via Getty Images
'Rei Kawakubo/Comme des Garcons: Art Of The In-Between' Costume Institute Gala - Arrivals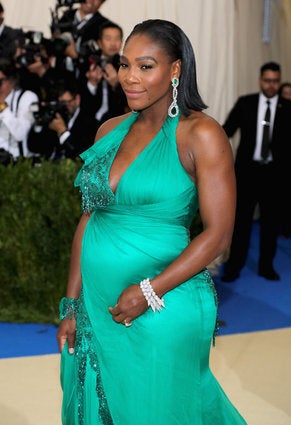 Neilson Barnard via Getty Images
'Rei Kawakubo/Comme des Garcons: Art Of The In-Between' Costume Institute Gala - Arrivals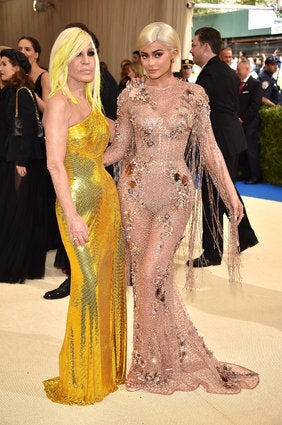 Kevin Mazur via Getty Images
'Rei Kawakubo/Comme des Garcons: Art Of The In-Between' Costume Institute Gala - Arrivals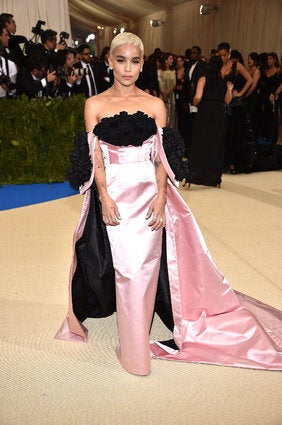 Kevin Mazur via Getty Images
'Rei Kawakubo/Comme des Garcons: Art Of The In-Between' Costume Institute Gala - Arrivals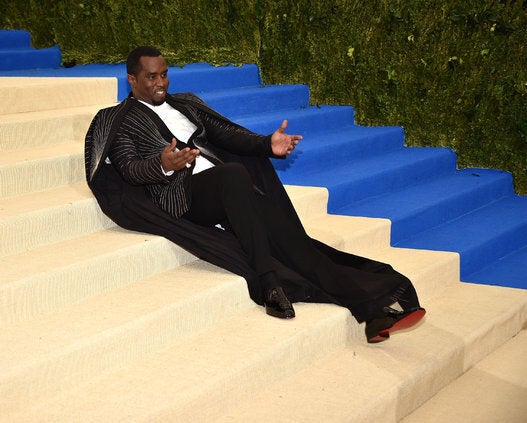 Kevin Mazur via Getty Images
'Rei Kawakubo/Comme des Garcons: Art Of The In-Between' Costume Institute Gala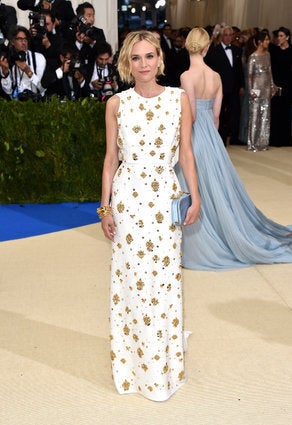 John Shearer via Getty Images
'Rei Kawakubo/Comme des Garcons: Art Of The In-Between' Costume Institute Gala - Arrivals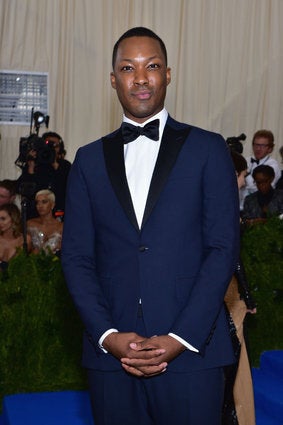 Sean Zanni via Getty Images
'Rei Kawakubo/Comme des Garcons: Art Of The In-Between' Costume Institute Gala - Arrivals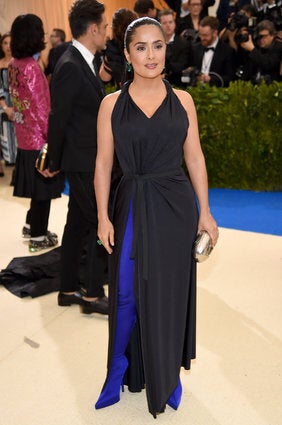 Dimitrios Kambouris via Getty Images
'Rei Kawakubo/Comme des Garcons: Art Of The In-Between' Costume Institute Gala - Arrivals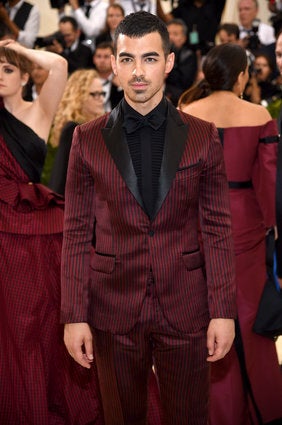 Dimitrios Kambouris via Getty Images
'Rei Kawakubo/Comme des Garcons: Art Of The In-Between' Costume Institute Gala - Arrivals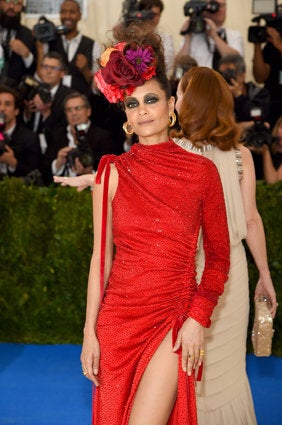 Jamie McCarthy via Getty Images
ENTERTAINMENT-US-COSTUME-FASHION-MET-GALA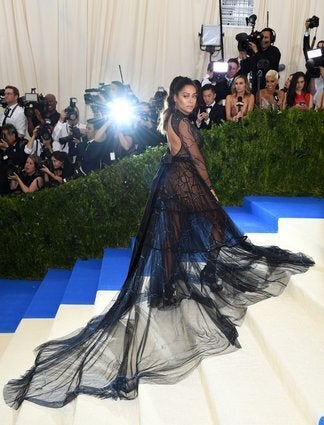 ANGELA WEISS via Getty Images
'Rei Kawakubo/Comme des Garcons: Art Of The In-Between' Costume Institute Gala - Arrivals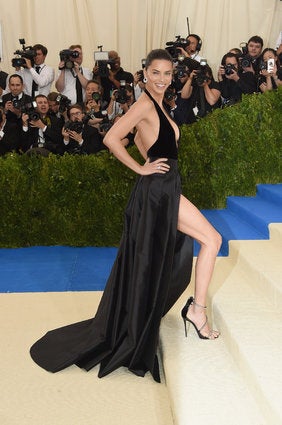 Jamie McCarthy via Getty Images
'Rei Kawakubo/Comme des Garcons: Art Of The In-Between' Costume Institute Gala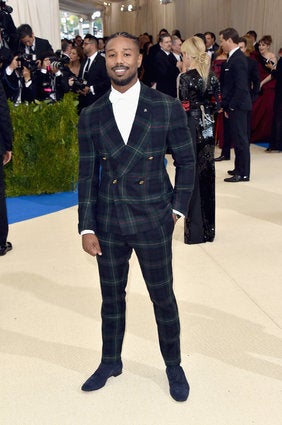 John Shearer via Getty Images
'Rei Kawakubo/Comme des Garcons: Art Of The In-Between' Costume Institute Gala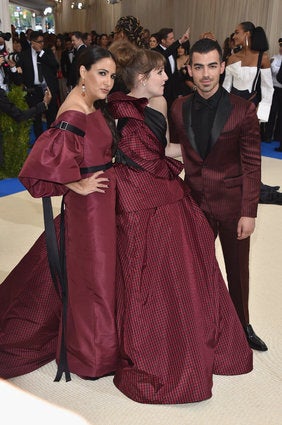 John Shearer via Getty Images
ENTERTAINMENT-US-COSTUME-FASHION-MET-GALA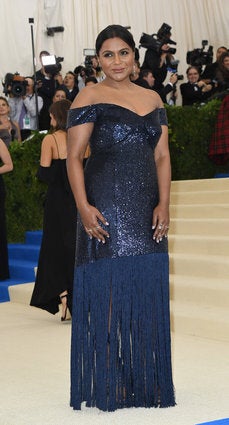 ANGELA WEISS via Getty Images
'Rei Kawakubo/Comme des Garcons: Art Of The In-Between' Costume Institute Gala - Arrivals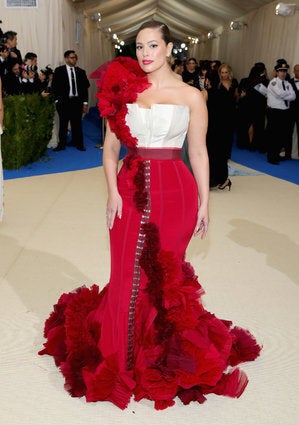 Neilson Barnard via Getty Images
'Rei Kawakubo/Comme des Garcons: Art Of The In-Between' Costume Institute Gala - Arrivals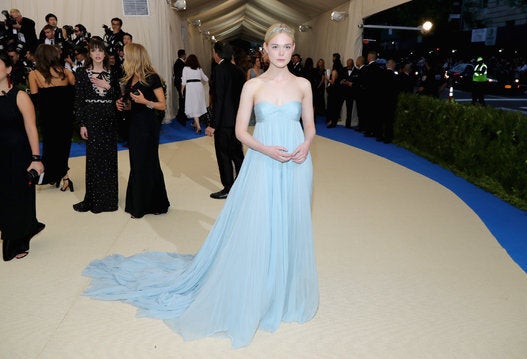 Neilson Barnard via Getty Images
'Rei Kawakubo/Comme des Garcons: Art Of The In-Between' Costume Institute Gala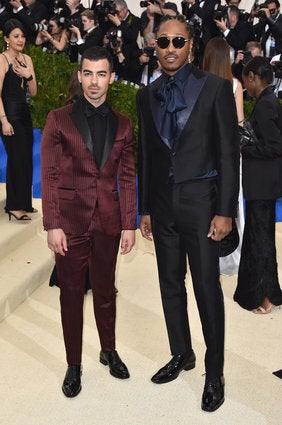 John Shearer via Getty Images
'Rei Kawakubo/Comme des Garcons: Art Of The In-Between' Costume Institute Gala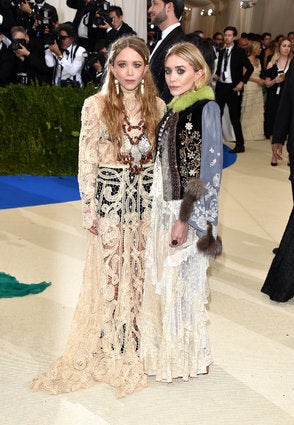 John Shearer via Getty Images
'Rei Kawakubo/Comme des Garcons: Art Of The In-Between' Costume Institute Gala - Arrivals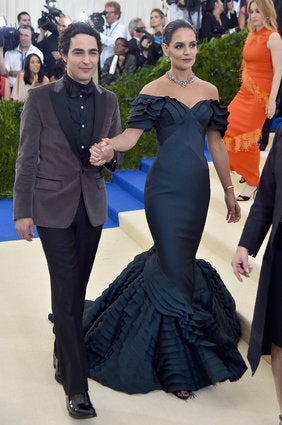 Theo Wargo via Getty Images
'Rei Kawakubo/Comme des Garcons: Art Of The In-Between' Costume Institute Gala - Arrivals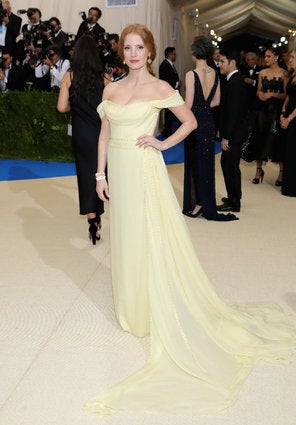 Neilson Barnard via Getty Images
'Rei Kawakubo/Comme des Garcons: Art Of The In-Between' Costume Institute Gala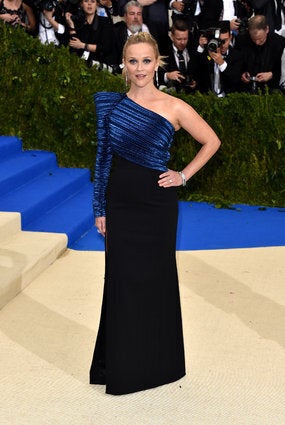 John Shearer via Getty Images
'Rei Kawakubo/Comme des Garcons: Art Of The In-Between' Costume Institute Gala - Arrivals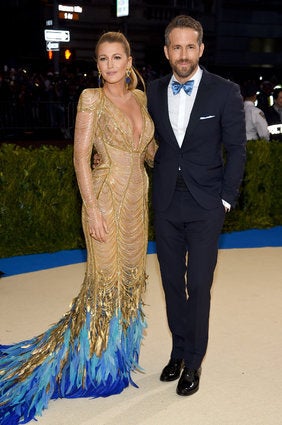 Dimitrios Kambouris via Getty Images
'Rei Kawakubo/Comme des Garcons: Art Of The In-Between' Costume Institute Gala - Arrivals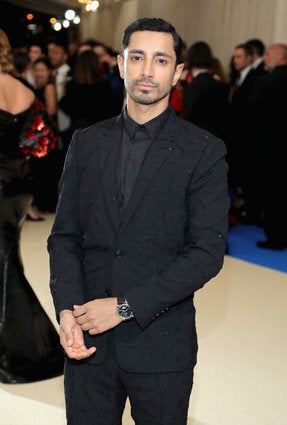 Neilson Barnard via Getty Images
'Rei Kawakubo/Comme des Garcons: Art Of The In-Between' Costume Institute Gala - Arrivals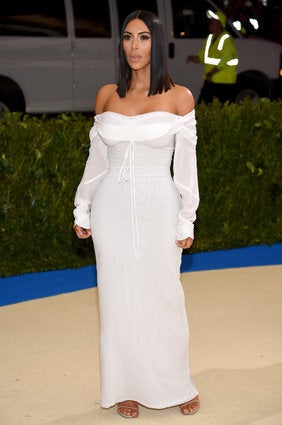 Dimitrios Kambouris via Getty Images
'Rei Kawakubo/Comme des Garcons: Art Of The In-Between' Costume Institute Gala - Arrivals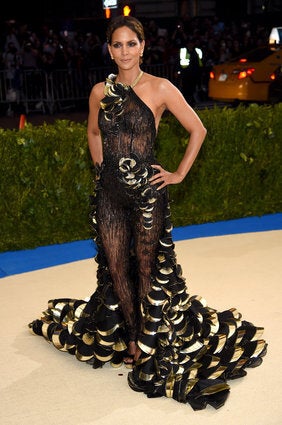 Dimitrios Kambouris via Getty Images
'Rei Kawakubo/Comme des Garcons: Art Of The In-Between' Costume Institute Gala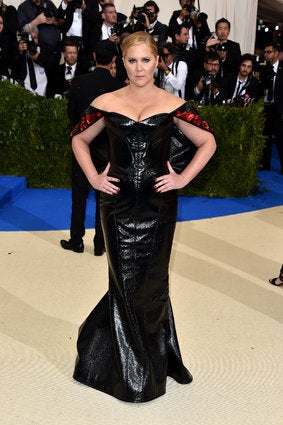 John Shearer via Getty Images
'Rei Kawakubo/Comme des Garcons: Art Of The In-Between' Costume Institute Gala - Arrivals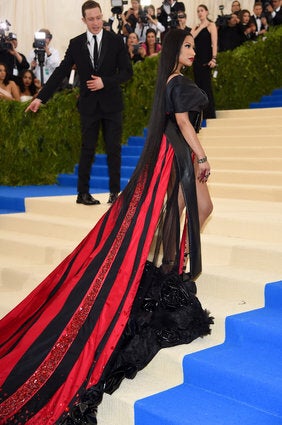 Dimitrios Kambouris via Getty Images
'Rei Kawakubo/Comme des Garcons: Art Of The In-Between' Costume Institute Gala - Arrivals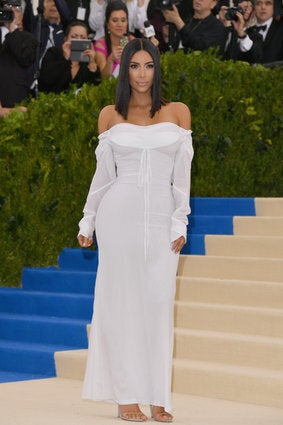 George Pimentel via Getty Images
ENTERTAINMENT-US-COSTUME-FASHION-MET-GALA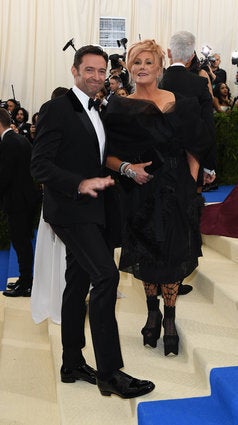 ANGELA WEISS via Getty Images
'Rei Kawakubo/Comme des Garcons: Art Of The In-Between' Costume Institute Gala - Arrivals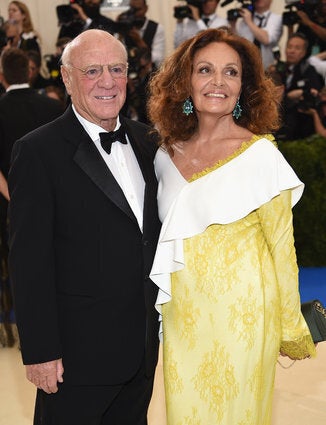 Dimitrios Kambouris via Getty Images
'Rei Kawakubo/Comme des Garcons: Art Of The In-Between' Costume Institute Gala - Arrivals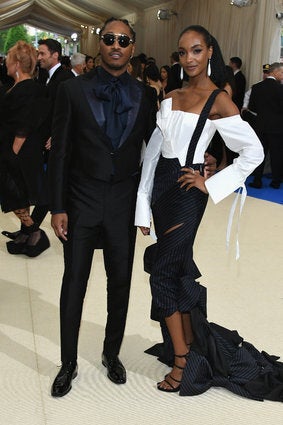 Dia Dipasupil via Getty Images
'Rei Kawakubo/Comme des Garcons: Art Of The In-Between' Costume Institute Gala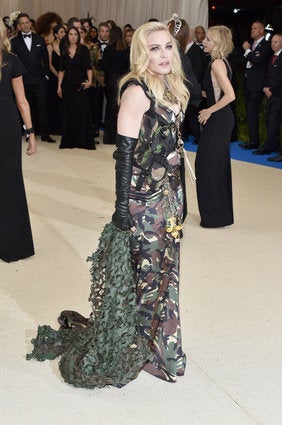 John Shearer via Getty Images
'Rei Kawakubo/Comme des Garcons: Art Of The In-Between' Costume Institute Gala - Arrivals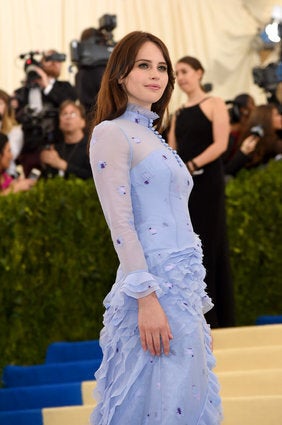 Jamie McCarthy via Getty Images
'Rei Kawakubo/Comme des Garcons: Art Of The In-Between' Costume Institute Gala - Arrivals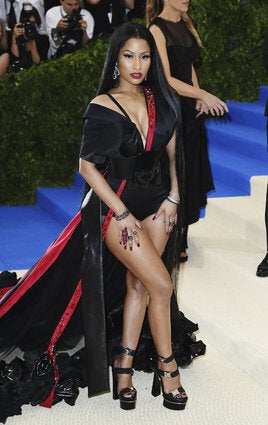 Karwai Tang via Getty Images
'Rei Kawakubo/Comme des Garcons: Art Of The In-Between' Costume Institute Gala - Arrivals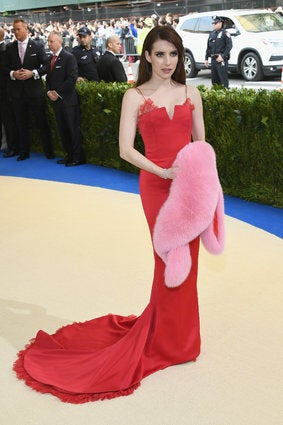 Dia Dipasupil via Getty Images
'Rei Kawakubo/Comme des Garcons: Art Of The In-Between' Costume Institute Gala - Arrivals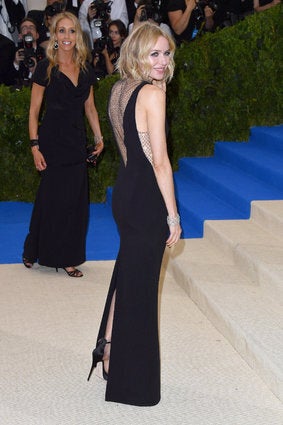 George Pimentel via Getty Images
'Rei Kawakubo/Comme des Garcons: Art Of The In-Between' Costume Institute Gala - Arrivals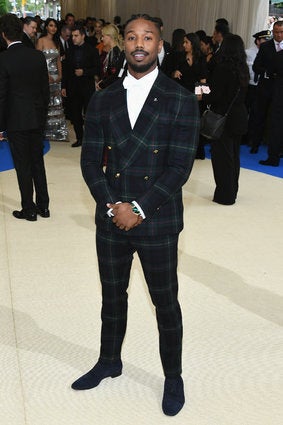 Dia Dipasupil via Getty Images
'Rei Kawakubo/Comme des Garcons: Art Of The In-Between' Costume Institute Gala - Arrivals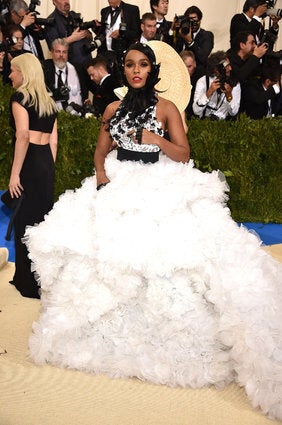 Kevin Mazur via Getty Images
'Rei Kawakubo/Comme des Garcons: Art Of The In-Between' Costume Institute Gala - Arrivals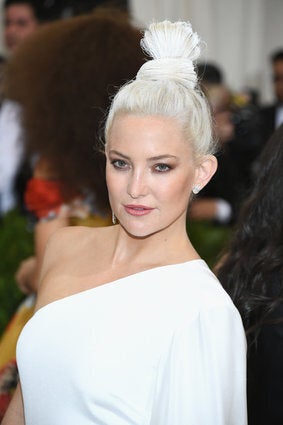 Dia Dipasupil via Getty Images
'Rei Kawakubo/Comme des Garcons: Art Of The In-Between' Costume Institute Gala - Arrivals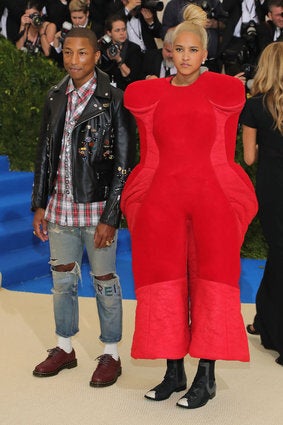 Neilson Barnard via Getty Images
'Rei Kawakubo/Comme des Garcons: Art Of The In-Between' Costume Institute Gala - Arrivals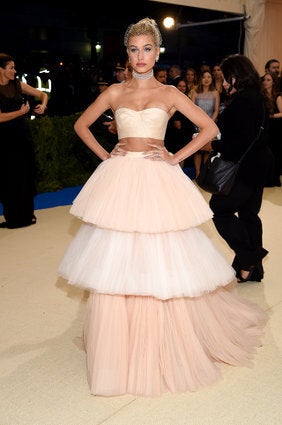 Dimitrios Kambouris via Getty Images
'Rei Kawakubo/Comme des Garcons: Art Of The In-Between' Costume Institute Gala - Arrivals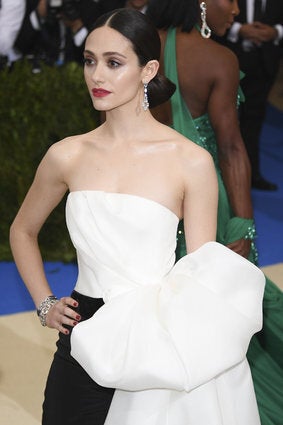 Venturelli via Getty Images
'Rei Kawakubo/Comme des Garcons: Art Of The In-Between' Costume Institute Gala - Arrivals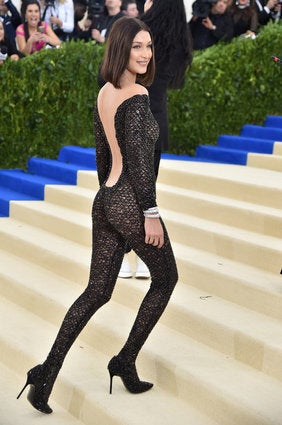 Theo Wargo via Getty Images
'Rei Kawakubo/Comme des Garcons: Art Of The In-Between' Costume Institute Gala - Arrivals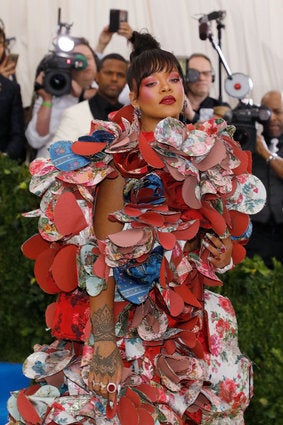 Taylor Hill via Getty Images
'Rei Kawakubo/Comme des Garcons: Art Of The In-Between' Costume Institute Gala - Arrivals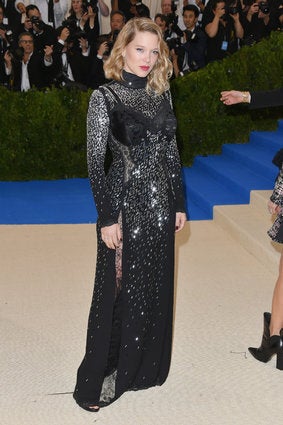 George Pimentel via Getty Images
'Rei Kawakubo/Comme des Garcons: Art Of The In-Between' Costume Institute Gala - Arrivals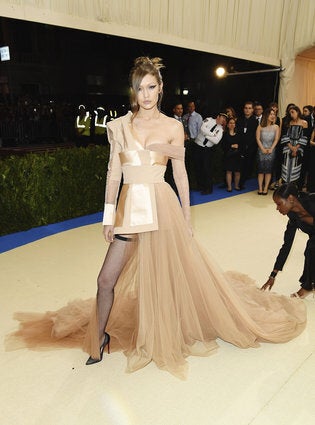 Karwai Tang via Getty Images
'Rei Kawakubo/Comme des Garcons: Art Of The In-Between' Costume Institute Gala - Arrivals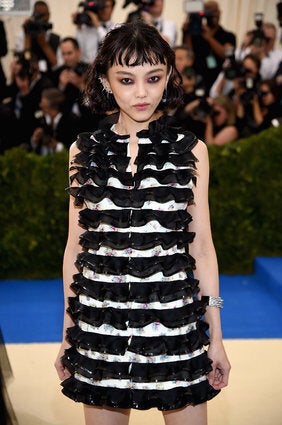 Dimitrios Kambouris via Getty Images
'Rei Kawakubo/Comme des Garcons: Art Of The In-Between' Costume Institute Gala - Arrivals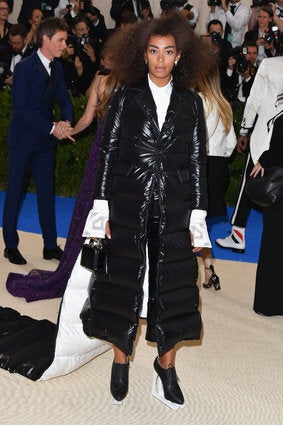 George Pimentel via Getty Images
'Rei Kawakubo/Comme des Garcons: Art Of The In-Between' Costume Institute Gala - Arrivals
Theo Wargo via Getty Images
'Rei Kawakubo/Comme des Garcons: Art Of The In-Between' Costume Institute Gala - Arrivals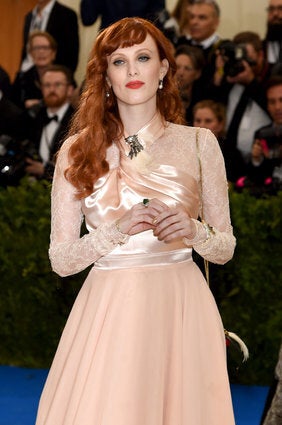 Jamie McCarthy via Getty Images
'Rei Kawakubo/Comme des Garcons: Art Of The In-Between' Costume Institute Gala - Arrivals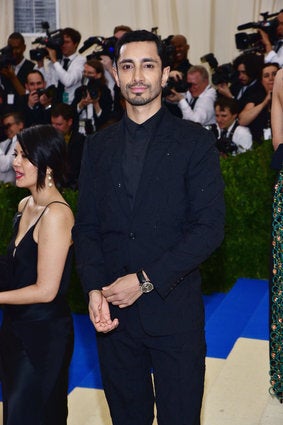 Sean Zanni via Getty Images
'Rei Kawakubo/Comme des Garcons: Art Of The In-Between' Costume Institute Gala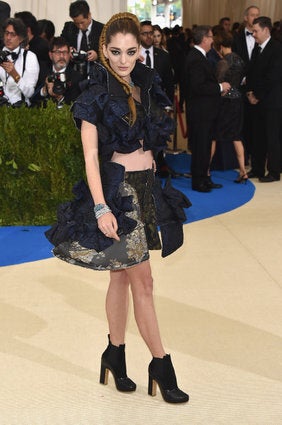 John Shearer via Getty Images
'Rei Kawakubo/Comme des Garcons: Art Of The In-Between' Costume Institute Gala - Arrivals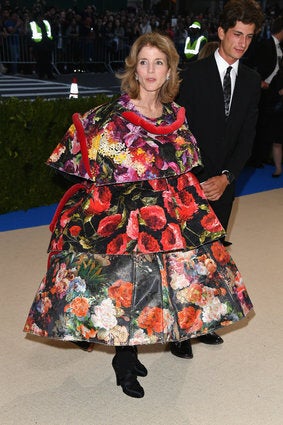 George Pimentel via Getty Images
'Rei Kawakubo/Comme des Garcons: Art Of The In-Between' Costume Institute Gala - Arrivals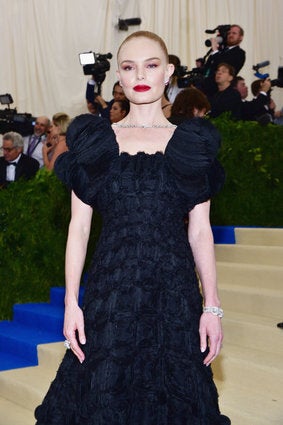 Sean Zanni via Getty Images
'Rei Kawakubo/Comme des Garcons: Art Of The In-Between' Costume Institute Gala - Arrivals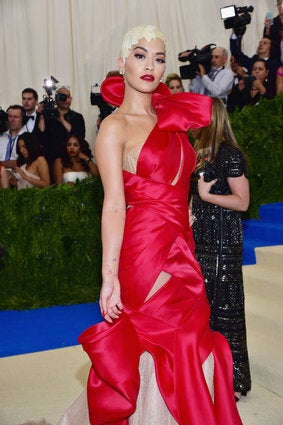 Sean Zanni via Getty Images
'Rei Kawakubo/Comme des Garcons: Art Of The In-Between' Costume Institute Gala - Arrivals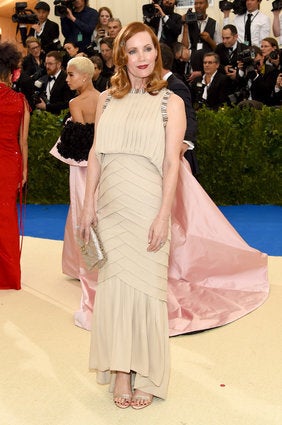 Jamie McCarthy via Getty Images
'Rei Kawakubo/Comme des Garcons: Art Of The In-Between' Costume Institute Gala - Arrivals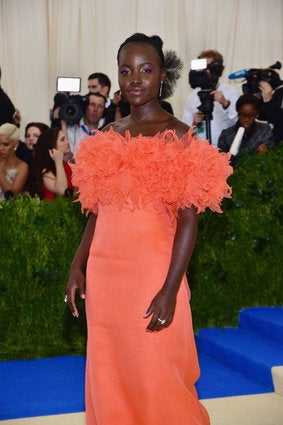 Sean Zanni via Getty Images
'Rei Kawakubo/Comme des Garcons: Art Of The In-Between' Costume Institute Gala - Arrivals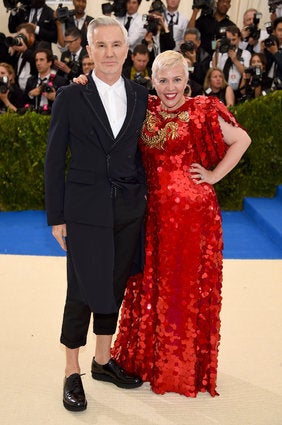 Dimitrios Kambouris via Getty Images
'Rei Kawakubo/Comme des Garcons: Art Of The In-Between' Costume Institute Gala - Arrivals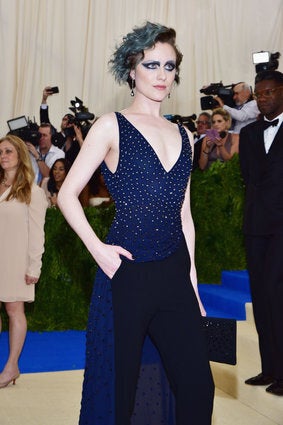 Sean Zanni via Getty Images
'Rei Kawakubo/Comme des Garcons: Art Of The In-Between' Costume Institute Gala - Arrivals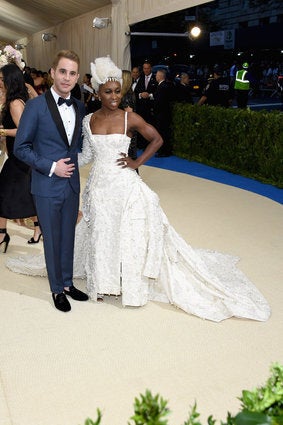 Dia Dipasupil via Getty Images
'Rei Kawakubo/Comme des Garcons: Art Of The In-Between' Costume Institute Gala - Arrivals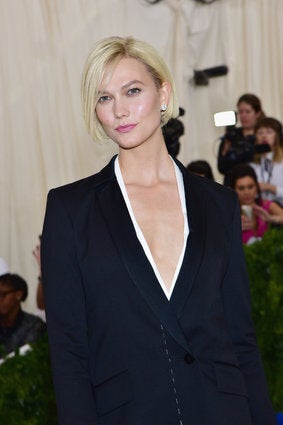 Sean Zanni via Getty Images
'Rei Kawakubo/Comme des Garcons: Art Of The In-Between' Costume Institute Gala - Arrivals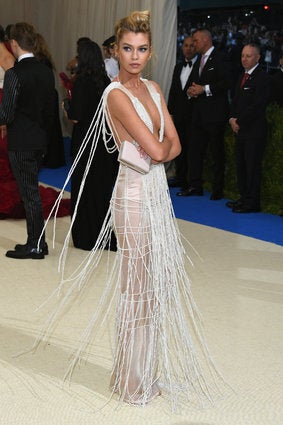 Dia Dipasupil via Getty Images
'Rei Kawakubo/Comme des Garcons: Art Of The In-Between' Costume Institute Gala - Arrivals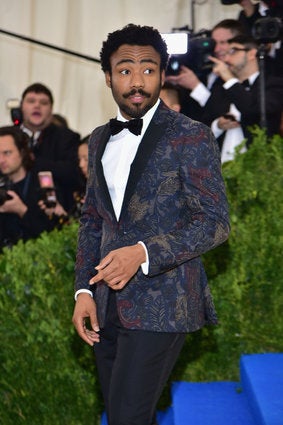 Sean Zanni via Getty Images
'Rei Kawakubo/Comme des Garcons: Art Of The In-Between' Costume Institute Gala - Arrivals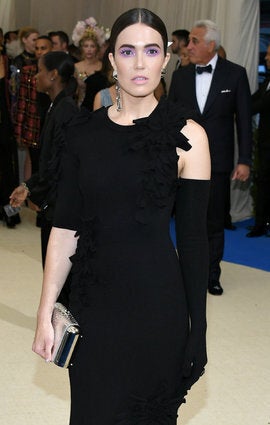 Dia Dipasupil via Getty Images
'Rei Kawakubo/Comme des Garcons: Art Of The In-Between' Costume Institute Gala - Arrivals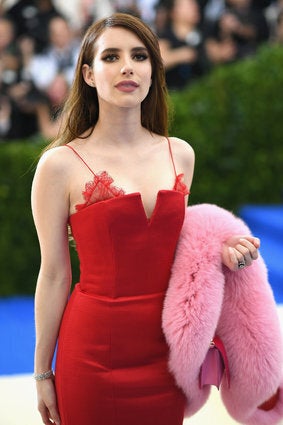 Dimitrios Kambouris via Getty Images
'Rei Kawakubo/Comme des Garcons: Art Of The In-Between' Costume Institute Gala - Arrivals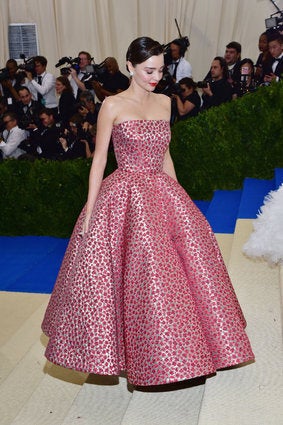 Sean Zanni via Getty Images
'Rei Kawakubo/Comme des Garcons: Art Of The In-Between' Costume Institute Gala - Arrivals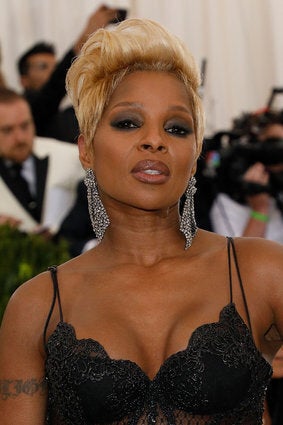 Taylor Hill via Getty Images
'Rei Kawakubo/Comme des Garcons: Art Of The In-Between' Costume Institute Gala - Arrivals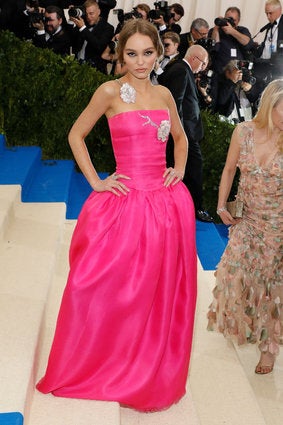 Taylor Hill via Getty Images
'Rei Kawakubo/Comme des Garcons: Art Of The In-Between' Costume Institute Gala - Arrivals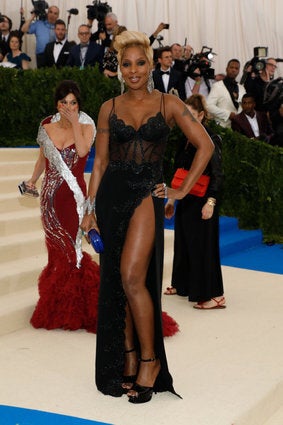 Taylor Hill via Getty Images
'Rei Kawakubo/Comme des Garcons: Art Of The In-Between' Costume Institute Gala - Arrivals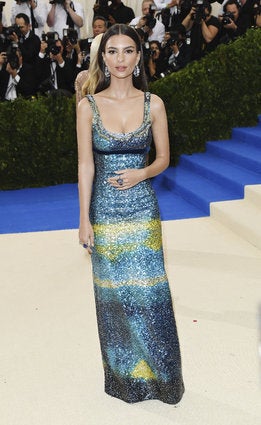 Karwai Tang via Getty Images
'Rei Kawakubo/Comme des Garcons: Art Of The In-Between' Costume Institute Gala - Arrivals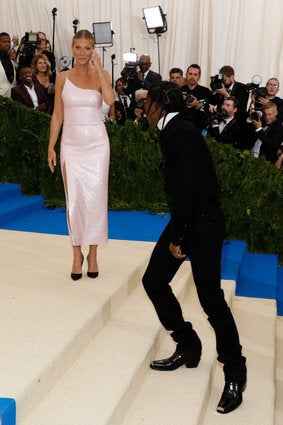 Taylor Hill via Getty Images
'Rei Kawakubo/Comme des Garcons: Art Of The In-Between' Costume Institute Gala - Arrivals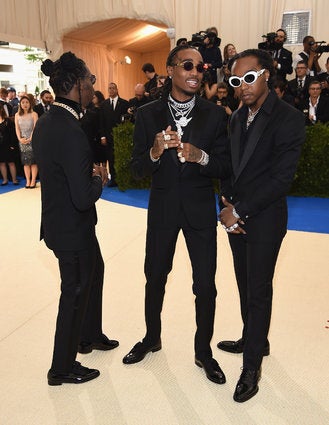 Dimitrios Kambouris via Getty Images
'Rei Kawakubo/Comme des Garcons: Art Of The In-Between' Costume Institute Gala - Arrivals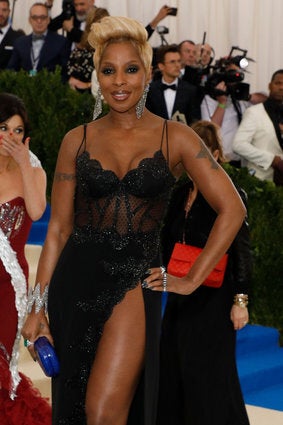 Taylor Hill via Getty Images
'Rei Kawakubo/Comme des Garcons: Art Of The In-Between' Costume Institute Gala - Arrivals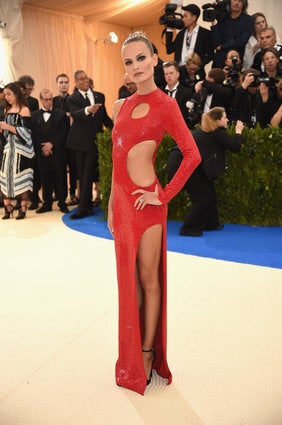 Dimitrios Kambouris via Getty Images
'Rei Kawakubo/Comme des Garcons: Art Of The In-Between' Costume Institute Gala - Arrivals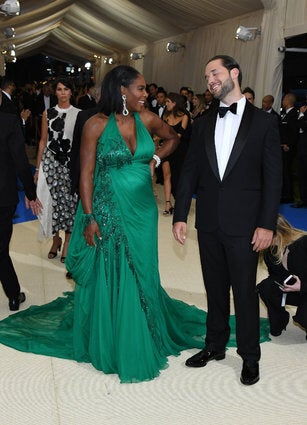 Dia Dipasupil via Getty Images
'Rei Kawakubo/Comme des Garcons: Art Of The In-Between' Costume Institute Gala - Arrivals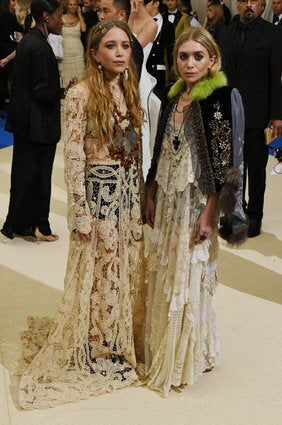 Dia Dipasupil via Getty Images
'Rei Kawakubo/Comme des Garcons: Art Of The In-Between' Costume Institute Gala - Arrivals
Kevin Mazur via Getty Images
'Rei Kawakubo/Comme des Garcons: Art Of The In-Between' Costume Institute Gala - Arrivals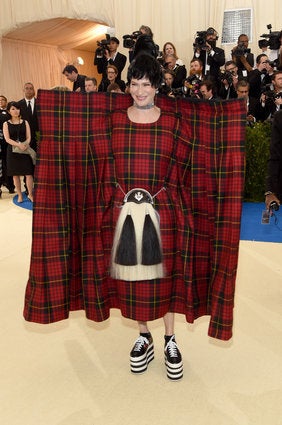 Jamie McCarthy via Getty Images
'Rei Kawakubo/Comme des Garcons: Art Of The In-Between' Costume Institute Gala - Arrivals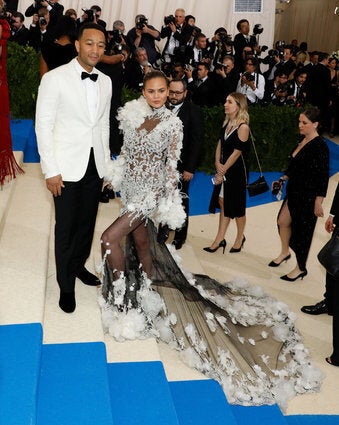 Taylor Hill via Getty Images