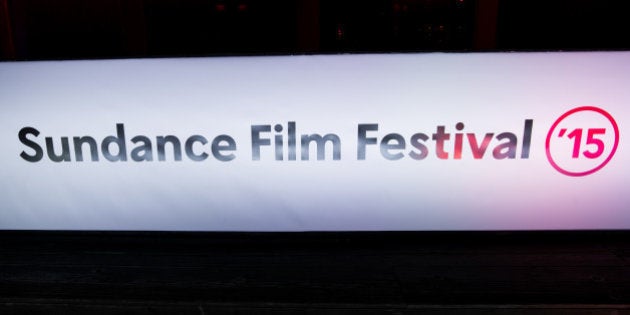 '175 Grams', directed by Bharat Mirle and Aravind Iyer, is one of the five Short Film Challenge winning films at the 2015 Sundance Film Festival.
Sundance Institute Jan 28 premiered the Sundance Institute Short Film Challenge, a program of nine international short films, at the 2015 Sundance Film Festival held at Utah.
The program is designed to spark global conversation about solutions to challenges like extreme hunger and poverty. The short films were due to premiere on a variety of digital platforms Tuesday.
Apart from '175 Grams', the Short Film Challenge winning short films and directors are: 'Man in the Maze' by Phil Buccellato and Jesse Ash (US), 'Dropping In' by Willem Van Den Heever (South Africa), 'Isabelle's Garden' by Jeffrey Palmer (US), and 'A Will of Iron' by Seyi Fabunmi and Mobolaji Adeolu (Nigeria).
Each filmmaker or film team received a $10,000 grant.
"The Short Film Challenge has been an opportunity for a group of filmmakers from around the world to illuminate under-told stories and raise awareness about important issues.
"With the support of the Gates Foundation, we are proud to present this selection of short films by emerging and more established voices at the Festival and hope they inspire dialogue and conversation," Keri Putnam, executive director of Sundance Institute, said in a statement shared on sundance.org.