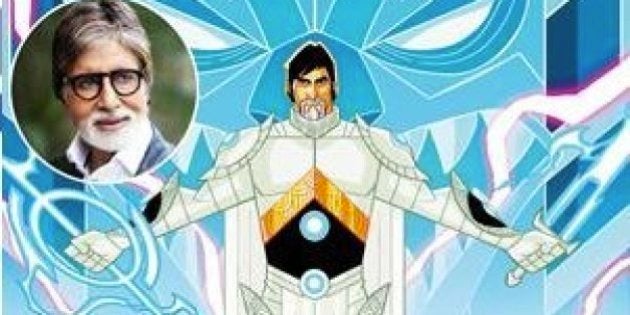 Amitabh Bachchan, owner of the most famous baritone in India, will be playing a superhero in an upcoming 52-episode TV series. However, the veteran actor will only be heard and not seen, as the series in question is an animated series called 'Astra Force', which will reportedly be aired on the Disney Network.
According to Mumbai Mirror, the series is about a "mythical superhero stranded on earth after an epic space battle and a pair of eight-year-old twins who hide him from their parents, teach him about video games and ice cream, and join him to save the universe from a new wave of giant monsters and intergalactic threats."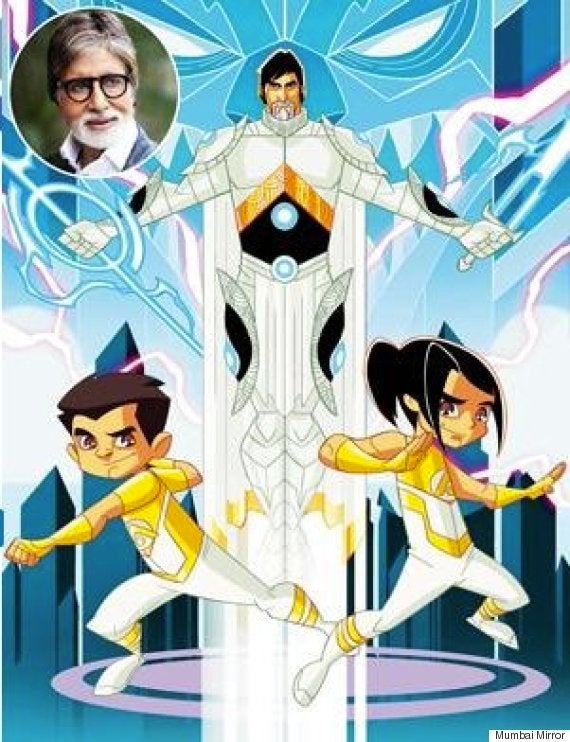 A sneak-preview of 'Astra Force', featuring the voice of Amitabh Bachchan.
Bachchan has previously voiced the character of Bhishma Pitamah in the animated feature film 'Mahabharat' (2013), based on the Hindu mythological epic. One can safely say that 'Astra Force' will probably end up being a better vehicle for the actor because, quite frankly, it takes special talent to make something this bad.
The show is slated to air in 2017.