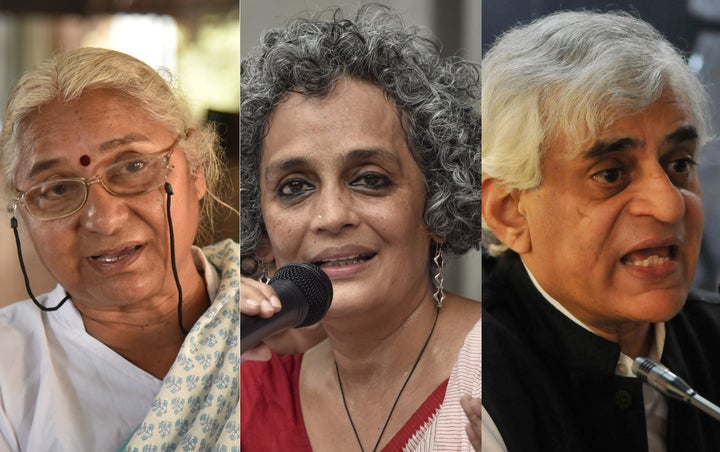 A group of civil society activists and eminent citizens has sought a probe by an inquiry committee, headed by a woman and comprising senior retired judges and eminent members of civil society, into the allegations of sexual harassment against Chief Justice of India Ranjan Gogoi.
A statement, signed by Arundhati Roy, Medha Patkar, Aruna Roy, Palagummi Sainath among others, was issued on Monday.
"The charges are prima facie serious enough to warrant an independent inquiry by a high level independent committee," the statement read.
It criticised the suo moto hearing held in the Supreme Court on Saturday in the presence of Gogoi, saying the act of holding the hearing, "goes against all just and settled principles of law." In the hearing, the statement said that "one-sided allegations were made by the Chief Justice and senior most law officers" of the Prime Minister Narendra Modi's government.
"This is unbecoming of a judicial proceeding, especially one where the complainant in a sexual harassment case is absent and is permitted to be openly vilified in court. These actions augur a dark day in the history of the Supreme Court and have, undoubtedly, cast a shadow on the credibility of the Chief Justice and the judiciary," the statement said.
It sought protection for the complainant and asked the CJI to not exercise his administrative powers. This statement was in addition to at least three other resolutions by Supreme Court lawyers' groups and a Supreme Court employees' group taking various stands about the handling of the sexual harassment complaint against CJI Ranjan Gogoi.
Popular in the Community