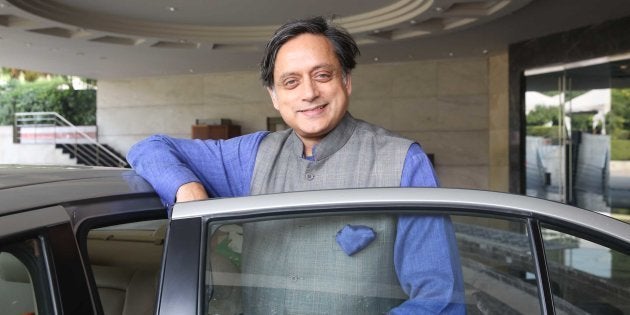 Just as the flutter created by Shashi Tharoor's 'farrago' tweet was dying down, the Congress leader has said that the BJP has a band of organised tweeters that dominates Twitter.
In an interview with The Hindustan Times Tharoor said, "Their organised band of tweeters, retweeters and trolls have dominated social media and outstrip other parties in sheer numbers and persistence. They mount campaigns against those they disagree with and do so quite effectively."
Tharoor was of the opinion that while Twitter did not influence the majority in the run up to the 2014 Lok Sabha elections that saw a landslide victory for the BJP, it was "an excellent publicity tool".
He further told The Hindustan Times, "I believe Twitter and social media generally will grow in importance, and so it is important to get in on the ground floor and establish one's base. But I do not think Twitter helped me much in my 2014 election. If I last long enough, the answer may be different in 2024."
His comments on Twitter come even has he had used the social media platform to vent against the allegations made against him by Arnab Goswami's Republic TV, with regards to the death of his wife Sunanda Pushkar.
He took to Twitter to say:
'Farrago' became a buzzword, almost breaking Twitter in India, with people making memes and cracking jokes.
Read Tharoor's entire interview with The Hindustan Times here.