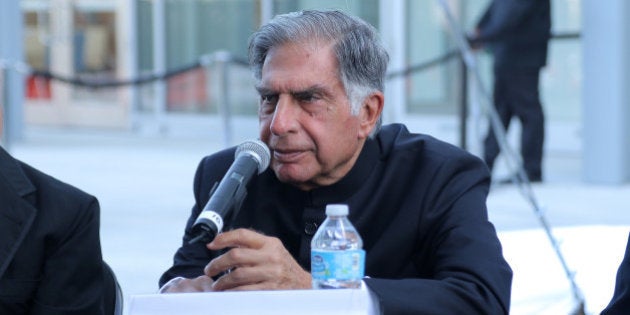 Ratan Tata knows a thing or two about valuations. The former chairman of the Tata Group is respected internationally for taking bold steps and taking his group companies global, including including the landmark acquisitions of Jaguar and Land Rover, Corus Steel and Tetley Tea.
Tata, 77, is now an active startup investor. So it is pertinent when he affirms what analysts have been saying for long: that valuations of Indian e-commerce startups is too high.
"It's true that the valuations are very high and valuation seems to be driving these companies more than traditional matrix of evaluation," Tata said at the 107th Annual General Meeting of Indian Merchants' Chamber in Mumbai.
But instead of striking the familiar tone about bursting of the bubble, he said that the companies should be given their chance to make it big. "It is similar to what has happened elsewhere and we ought to give these young entrepreneurs a chance to prove themselves shoulder-to-shoulder with traditional business."
Tata has invested his personal wealth in some of the hottest e-commerce companies such as Snapdeal, PayTM and Urban Ladder. Such startups have attracted record investments over the past two years, including $1.8 billion between January and March 2015.
Tata said foreign investors will help maintain ethical and governance standards in Indian startups. "The fact that they have external investors, overseas investors, is good as they will exit if the company is imprudent or the business is operating in a grey area."