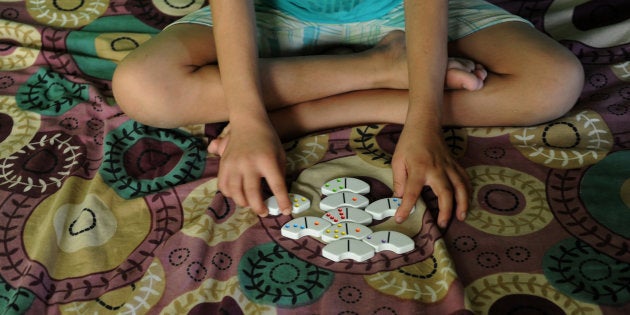 NEW DELHI -- Salman* was only six months old when he tested positive for HIV. His mother Nafisa* had found out she had AIDS when she was pregnant with him, but the doctors had assured her that she could breastfeed her son for the first six months without passing on the disease to him. Another six months later, when Salman was a year old, his father died of AIDS.
The 20-year-old mother is not scared for herself or her child. "What will I do being afraid?" she said in Hindi.
Nafisa and Salman go to a government hospital in Delhi every month to collect their medicines. Salman, now two-and-a-half years old, sits on his mother's lap as they travel the 1.5 hours in public buses. Earlier, the doctors would give a syrup for him (Lopinavir, manufactured by pharma giant Cipla). Though it taste bitter--Salman would frequently spit it out or vomit it later--Nafisa found it easy to measure and give him. However, for the last several months, she was given adult HIV tablets for Salman--with instructions to break it in half, crush it, and feed it to him.
She had no clue how harmful an incorrect dosage--which can easily happen if you are breaking down tablets meant for adult and giving it to a child--can be. Thankfully, now a new HIV drug recently approved by the Indian drug regulatory authority, the Central Drugs Standard Control Organization (CDSCO), is expected to hugely improve this situation.
While the drug is essentially the same--lopinavir/ritonavir (LPV/r)--it's formulation in a child-friendly and heat-stable pellet is expected to make a huge difference. The syrup usually given to children tasted bad--causing them to reject the medicine--it also had to be stored in cool conditions. With the pellet, these concerns will be minimised, say health experts.
"New innovations like these make it easy for families to administer the lifesaving treatment, yet infants living with HIV in India are the last to receive access to the LPV/r pellet due to regulatory delays," Paul Lhungdim of the Delhi Network of Positive People (DNP+). "With more children actually swallowing the medicines, there will be more survivors. These innovations represent very important progress in the fight to end AIDS in children."
The CDSCO approved the pellet formulation on 25 May, which means pharma giant Cipla will be able to supply these to AIDS clinics across the country, many of which were struggling to source quality assured paediatric formulations of the drug.
Shortage of paediatric HIV drugs can prove to be disastrous. "HIV infection progresses more quickly in children than adults," explained Dr Isaac Chikwanha, HIV medical advisor for MSF's Access Campaign. "The younger the children are, the higher is the risk of dying of HIV."
Early treatment of HIV in children can easily prevent deaths, he said. "We now hope that more new antiretroviral drug combinations for children will be registered in India in the future so they can have more options," he added.
In 2015, there were 1,41,918 children (below 15 years) living with HIV in India, according to National Aids Control Organisation (NACO).
"The younger the children are, the higher is the risk of dying of HIV."
"The lack of child-friendly HIV formulations is one of the major reasons why there is such a large treatment gap between adults and children, and is also why we consider paediatric HIV to be a 'neglected disease'," said Dr Suman Rijal, who heads the Drugs for Neglected Diseases initiative (DNDi). Calling the registration of pellets in India a "positive sign", she said, "Children are some of the most vulnerable HIV patients, and we cannot forget their special research and development needs."
The new pellets can be sprinkled over a small amount of soft food, or for infants, added to a spoonful of breast milk or put onto the infant's tongue. Alongwith the pellets, two other HIV drugs have to be given to infants and children for effective treatment.
The pellets were first given approval by the US Food and Drug Administration in May 2015. However, it was registered in India only two years later, in May 2017.
(*Names have been changed to protect the HIV patients' identities.)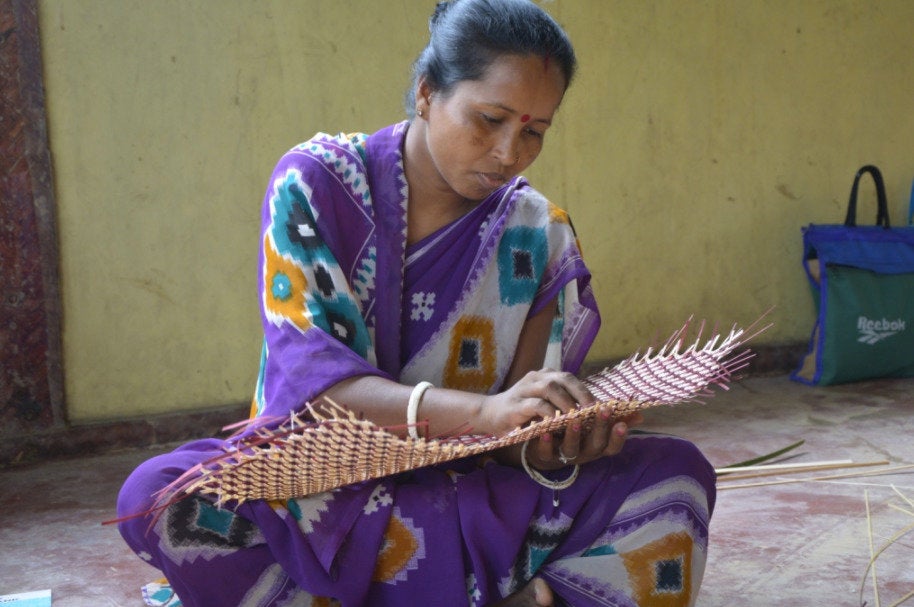 Locally-Grown Bamboo Is Empowering Tripura Women By Turning Them Into Entrepreneurs
Popular in the Community