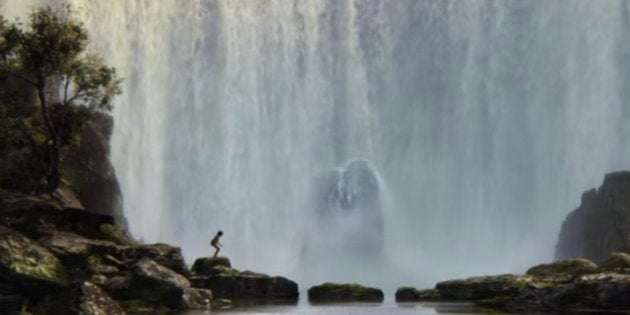 Rudyard Kipling's The Jungle Book has been one of the favorites of children across the world. That was in 1894. Since then it has been shown in different shows--as TV shows and movies.
However, the latest version of it in the form of a movie — The Jungle Book directed by Jon Favreau--has been deemed as 'scary' by Pahlaj Nihalani, the Censor Board Of Film Certification (CBFC) chief.
The CBFC has given a 'U/A' rating to the film. This means that children will be able to watch the film only under adult supervision.
"Please don't go by the reputation of the book. See the film and then decide on the suitability of the content for kids," he told DNA in an interview.
Nihalani said that the 3D effects are "scary" because the "animals seem to jump right at the audience."
"It's not just the story that determines certification. It's the overall presentation, the packaging and most important of all, the visual effects used to tell the story. In Jungle Book the jungle animals jumping at the audience in 3D is startling," Nihalani said.
Nihalani wants parents should decide if those effects are suited for their children.
According to the CBFC, if there is content unsuitable for children below 12, cuts and deletions are suggested, and depending on those, the certification can be either a U or a U/A. If the film is clearly adult-themed, and adult in content, an A certificate is handed out.
The film's music composer Vishal Bhardwaj is not too happy with CBFC's move.
"I have seen the film. There is nothing in the film, which asks for 'U/A' certificate. It is such a beautiful film. There is nothing in film, which will scare the kids, but let's just accept the fact these are the times when The Jungle Book is given UA Certificate," he said.
To put things in context, here are some of the movies from last year that got the U certificate.
Sooraj Barjatya's Prem Ratan Dhan Payo which starred Salman Khan and Sonam Kapoor. The movie involves vengeance, brothers trying to kill each other and being hidden for days inside secret chambers.
Bajirao Mastani that involves battles, hatching murder plots and painful deaths.